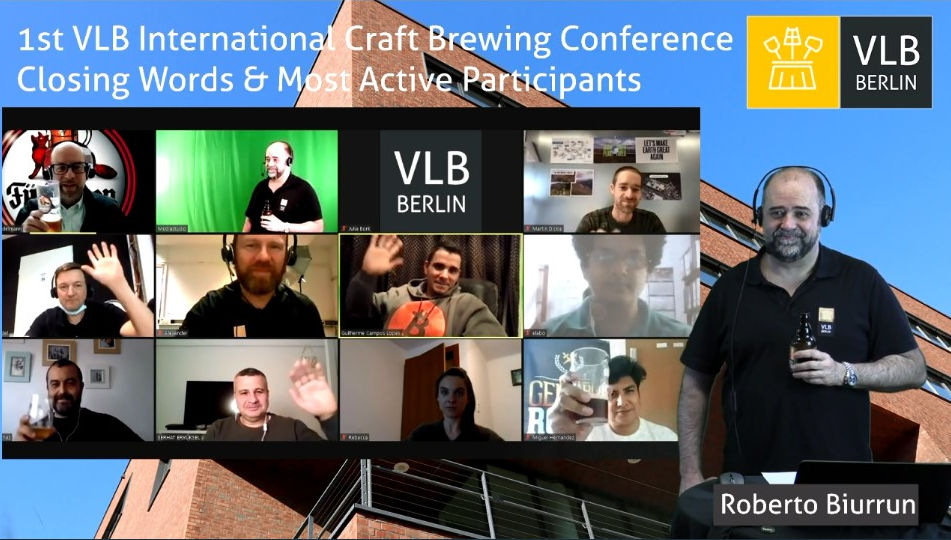 11 February 2022
2nd VLB International Craft Brewing Conference 2022
Online conference | The 2nd VLB International Craft Brewing Conference (ICBO) is an online conference addressed at all stakeholders of the global craft brewing industry. It takes place from 22 to 24 February 2022 in the exceptional environment of the VLB Virtual Campus online venue. It provides the multiple opportunities to interact with other participants, to visit the virtual exhibition and to join the presentations and live discussions.
In six live sessions, the following topics will be presented and discussed:
Session 1, craft brewing worldwide: Reports from Australia, USA, Chile, Sweden, South Africa;
session 2, quality management in the brewery: Cleaning in place, setting up a laboratory in a craft brewery;
session 3, non-alcoholic craft beer: Production methods, success stories, sensorical properties, hopping;
session 4, beer filling & packaging: Filling in cans, filling and packaging challenges;
session 5, hops, special malt, cannabis: First wort hopping, enzyme activity, heirloom malt, brewing with cannabis;
session 6, fermentation & yeast: Thiol release by ale yeasts, mixed fermentation cultures, assessment of yeast viability.
The live programme runs from Tuesday, Feb 22, until Thursday, Feb 24. Access to the event site and to all its content is available from Monday, February 21, 2022, 14:00 (CET) until Tuesday, March 1, 2022, 24:00 (CET)
More information and registration at: https://www.vlb-berlin.org/en/icbo2022.