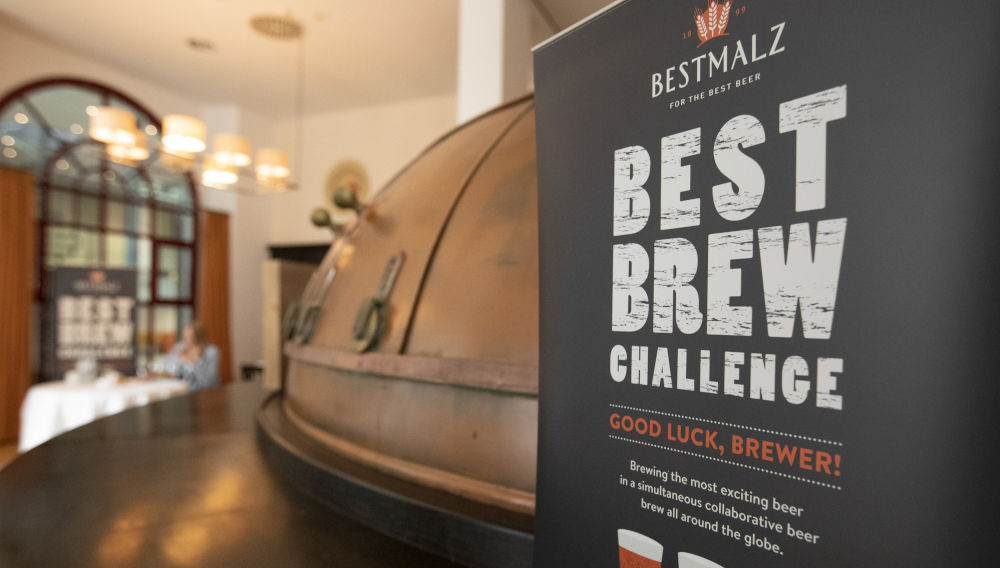 28 January 2022
Rules for the BestBrewChallenge 2022 have been declared
The perfect Altbier | This beer style delights not only fans in Germany, but also has an excellent international reputation: Altbier. Which is why brewing enthusiasts all over the world are now being called upon to brew an Altbier for the BestBrewChallenge 2022.
Not only normal barley malt goes into the brew. Special and roasted malts give this beer style its special flavor profile. The grain bill is often a well-kept secret. One of the Challenge's conditions is the use of BEST Chocolate malt. This roasted malt gives the beer a darker color and a chocolate aroma. The foam remains light.
Both breweries and hobby brewers can participate. Registration is now open. The worldwide joint brew-in begins on Friday, March 25, 2022, at 2 p.m. (CET). A social wall will be used to display posts about the Challenge from social media on the event website.
1 June 2022 is the closing date for submitting the beers, which will be tasted by a panel of experts shortly afterwards. In this way, each beer submitted will be professionally judged and the brewers will receive individual feedback. The winning beer will be brewed on a larger scale for the drinktec industry trade fair (12-16 September 2022 in Munich) and served at the Bestmalz trade fair stand. The award ceremony will also take place there. Second and third place winners will be rewarded with vouchers for the Bestmalz webshop. In addition, the most creative packaging and bottle labels will also be rewarded with webshop vouchers this year. All details as well as the registration form can be found on the BestBrewChallenge website under www.bestbrewchallenge.com.