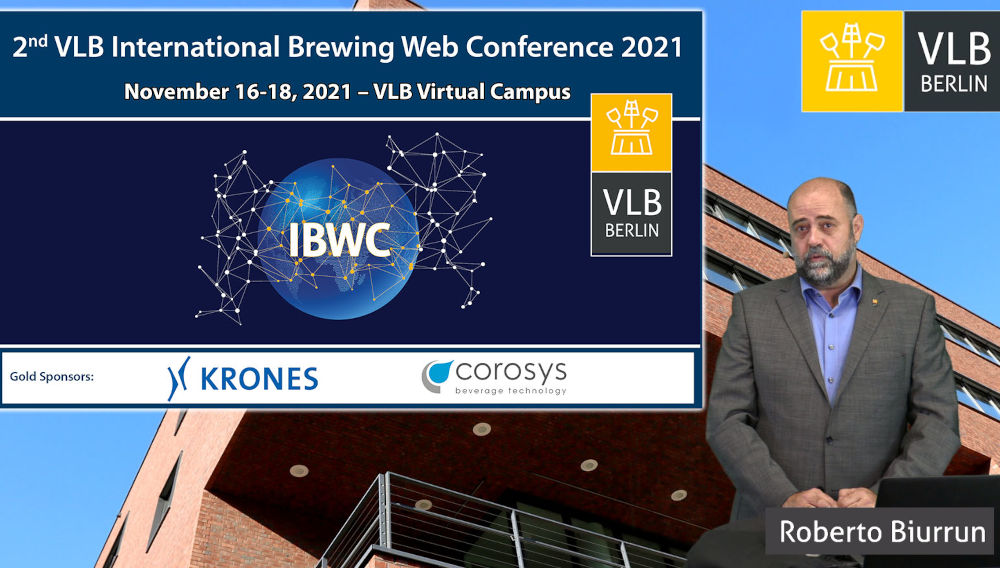 22 October 2021
The 2nd VLB International Brewing Web Conference is coming!
Digital events are here to stay, says the Managing Director of the VLB Institute, Dr. Josef Fontaine. After more than one year of pandemic, the digital event format has yielded very good results and will be incorporated as a complement to the successful VLB portfolio of events.
After the success of the IBWC last year counting with 230 registered participants from 33 countries (50 percent from Europe, 30 percent from North-and South America, the remaining 20 percent were distributed among countries from Asia and the Pacific region), the conference will become an annual digital event.
Similar to last year, participants will have the possibility from November 16th to 18th to listen to top-class lectures, participate at the Q&A live sessions and cultivate the get-together via video chatrooms.
The Conference aims to share brewing knowledge, strength relationships and discuss the best practices for the brewing industry internationally. The IBWC will bring together managers, brewers and leading technical staff from production, filling/packaging and quality assurance of breweries. The conference will be held in English, with topics covering the full supply chain of beer production, process optimization, sustainability, product development and quality aspects.
Don't miss the opportunity to participate!
Further information is available from the VLB website.