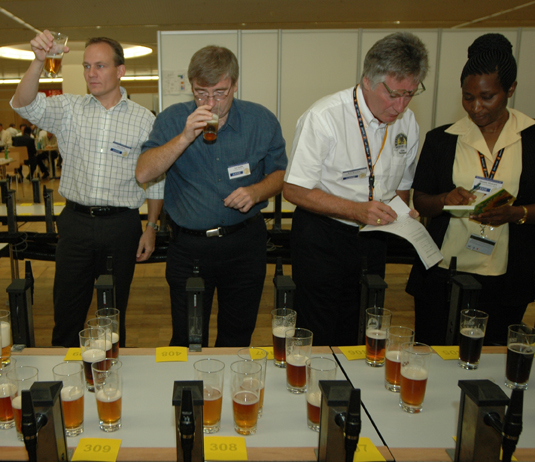 14 January 2010
Judging panel for Brewing Awards 'reflects diversity of competition'
The Brewing Industry International Awards (BIIA) have recruited 30 judges from across the globe to assess the hundreds of beers which will be competing for one of the top titles at the event, to be held in February in Burton-on-Trent.
Uniquely for an international beer competition, the BIIA requires all its judges to be currently working brewers. The panel, recruited by chairman of judges Bill Taylor, is drawn from all continents and all sectors of the commercial brewing industry: craft and regional brewers are represented as well as national and multinational companies.
The Brewing Awards take place from 9 – 11 February 2011 at the National Brewery Centre in Burton-on-Trent. A Bronze, Silver and Gold Award will be made in each class, with the Gold winners from each class competing for the Champion Award. No overall champion beer of the competition is awarded and all class and category winners will receive their medals and trophies at the BFBi annual lunch at London Guildhall on 12th April 2011.
The Brewing Industry International Awards 2011 are sponsored by: BFBi, International Agri-Technology Centre, Brewers' Guardian, Institute of Brewing & Distilling, British Beer & Pub Association, Morning Advertiser, British Guild of Beer Writers, Brauwelt, Bebidas magazine and the Japan Craft Brewers Association.
Source
BRAUWELT International 2011