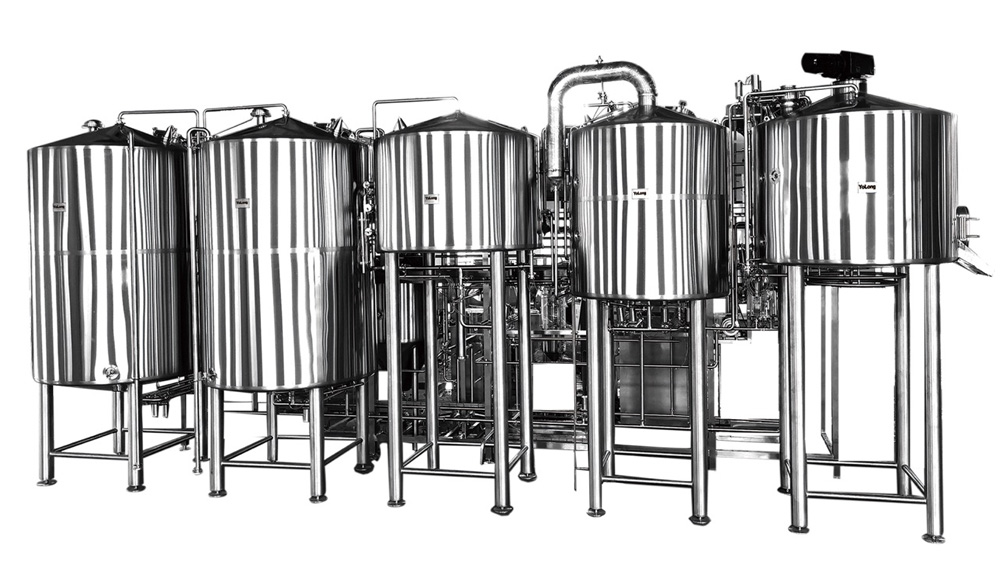 ADVERTORIAL
08 October 2021
Automation in Brewhouse
If you are a brewery looking for a highly reputable and reliable equipment company making premium equipment for the world's beer industry, look no further than YoLong Brewtech. During its tenure of making premium equipment, YoLong has had the pleasure of creating equipment for some of the leading commercial and craft beer brands in the world.
Automatic brewhouses are not just for commercial breweries anymore. YoLong Brewtech would like breweries to know that this excellent technology can be realized in smaller operations – especially breweries operating in the 15–30 hl range.
Highlights of YoLong's Automatic BrewKit_Pro
3, 4 or 5 vessel construction plus HLT and CLT with a convenient brewdeck stand;
Fully automatic operation (https://yolongbrewtech.com/how-to-makes-brewing-easily-via-automation_yolong-brewtech/);
PLC & two HMI control cabinets for remote monitoring and operation through an internet linked control program with free software updates;
Yeast propagation and inline pitching system;
Very simple installation; all complicated group connections will be mounted on a skid;
Safe package for shipping;
Customization is always available and welcomed.
The advantages should be obvious, but so should the quality.
YoLong Brewtech respects the fact that automatic brewhouse systems are expensive, so they are committed to using premium materials, innovative engineering and design concepts, and an in-house team of programmers well-versed in Siemens and Rockwell hardware.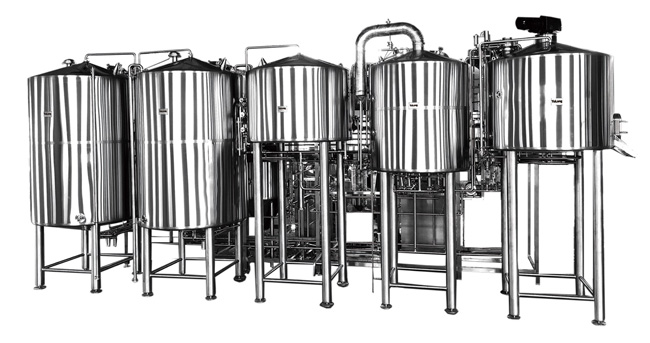 YoLong Brewtech's also has stringent certification and testing standards. Electronic certification includes:
UL/CUL;
CE: Low Voltage Directive 2014/35/EU, Machinery Directive 2006/42/EC.
Pressure vessel certification includes:
Yolong Brewtech's automatic brewhouses are not just premium, excellently designed brewing equipment – clients can also expect fast and reliable post-sales service that includes a world-wide network of consulting companies that can handle everything from installation/commissioning from experts that know and understand Yolong's systems.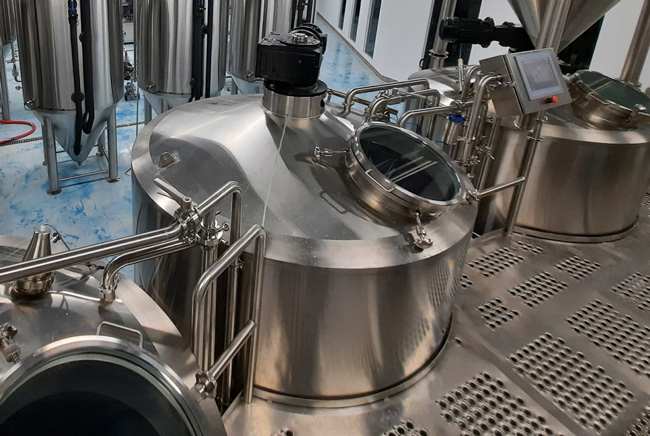 Heineken, AB-InBev, Lion, and Brewdog are some of the clients that YoLong Brewtech is proud to say they have worked with as well as many other craft breweries and brewpubs.
YoLong Brewtech has a reputation worldwide because of its commitment to excellence in customized equipment fabrication along with high-quality customer service, project managers and employees.
Please see Yolong's extensive product catalog below:
Brewhouses: 1–50 hl (1–40 BBL);
Cellar tanks: 1–500 hl (1–400 BBL);
Automatic control systems – especially brewhouses;
Processing equipment;
Yeast propagation systems;
Cold brew coffee systems;
Kombucha systems;
Packaging systems.
YoLong Industrial Co., Limited
No.1, Jincheng Road, Binhai Industrial Park
Economic Development Zone
XiangShan county, Ningbo City/CN
Phone: +86 (574)6572-3572
Email:
www.yolongbrewtech.com