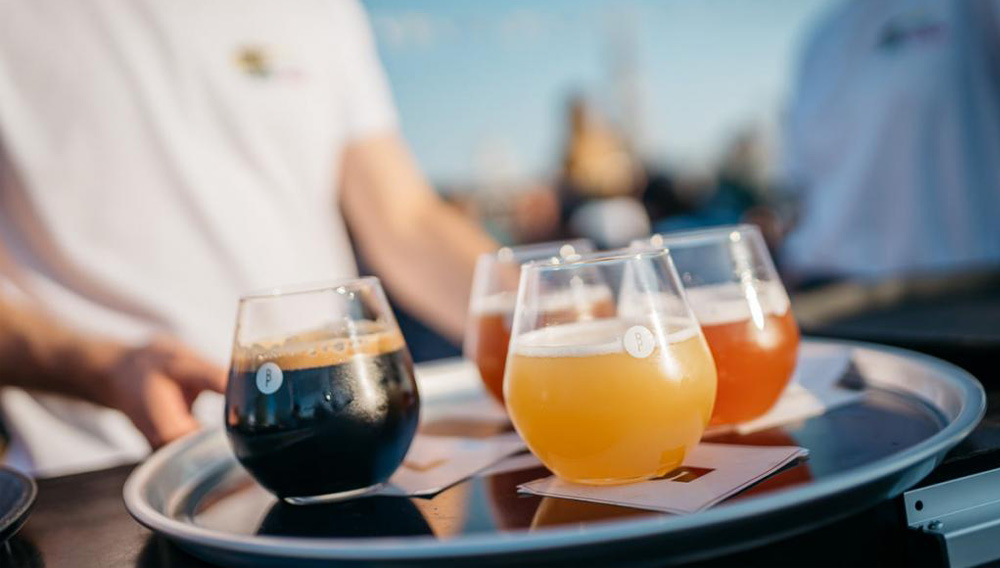 ADVERTORIAL
08 October 2021
Customized tanks for Brussels Beer Project
STAES.COM  recently delivered a project to this up-and-coming new star in the brewery world: the Brussels Beer Project, which is located in the centre of Brussels on the canal. They tell us that they were the first brewery in the world to come up with beer made from leftover bread.
The project for their new site consists of several fermentation tanks, some bright beer tanks, as well as hot water tanks and cold water tanks. The project was entirely tailor-made for the brewery location.
The brewery has a unique design with a slanting roof, so the customer needed custom-made tanks. STAES.COM manufactured the tanks so that the maximum height could be used.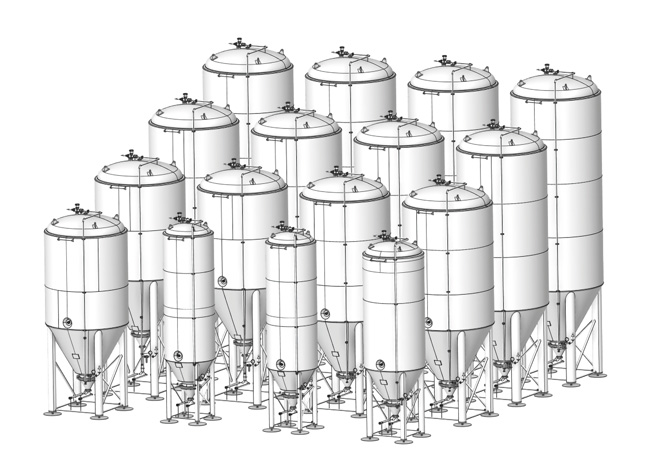 The 17 fermenting tanks account for a total net volume of 3087 hectolitres combined, all of which have a working pressure of up to 3.3 barg. They all have cooling jackets and are insulated. They will be used to brew more than 30 different beers.
At STAES.COM we not only build tanks to your specifications; we also always have a large stock of new stainless steel and polyester tanks ready for immediate delivery. The polyester tanks are often used for water storage in breweries and all tanks are delivered with a food certification.
Our tanks in stock may also be customized according to your needs and requirements so that the tank(s) arrive at your site ready to be installed.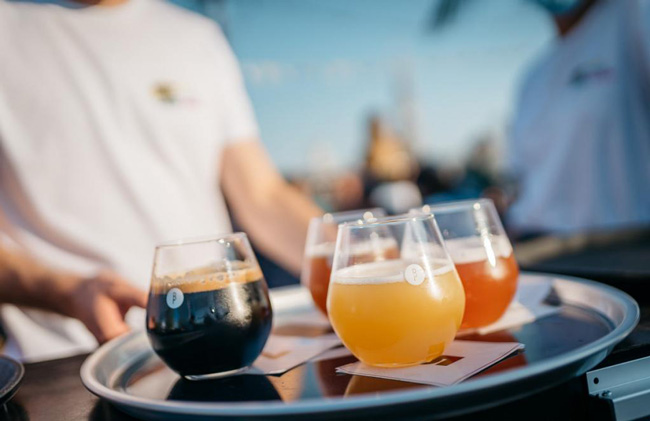 For example, it is possible to design an agitator for your specific process needs and place this onto a tank selected from our stock, also all sorts of connections can be fitted so as: manholes, CIP spray balls, sensors, additional inlets and outlets.
These modifications are done in our own workshop and can be done within a short delivery time.
If you are looking for a tank, please do not hesitate to contact us!
STAES.COM
Nijverheidsstraat 48 A
2260 Oevel (Westerlo)/BE
www.staes.com