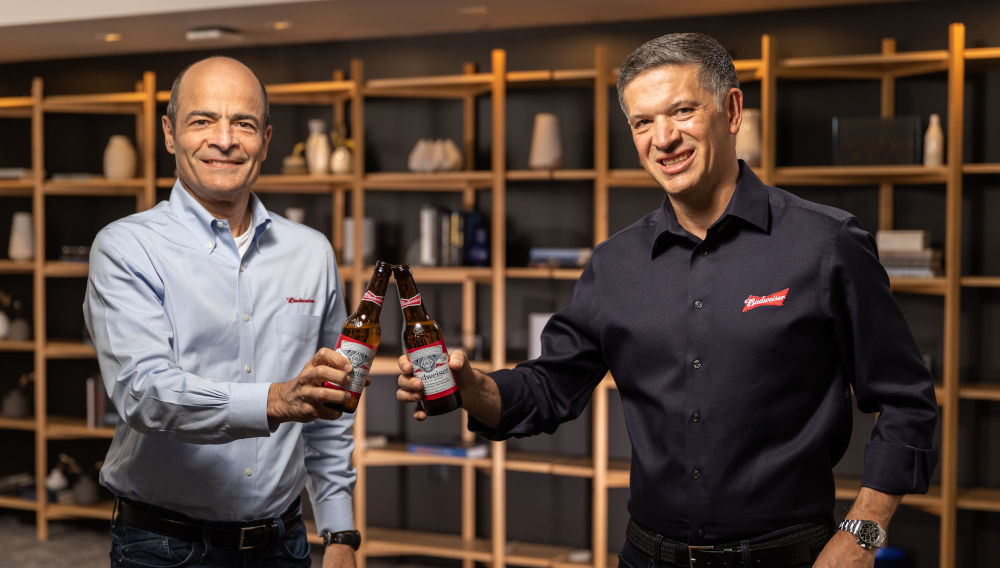 08 July 2021
Michel Doukeris assumes CEO role at AB-InBev
Change at the top | At the beginning of July 2021, Michel Doukeris assumed the role of Chief Executive Officer of Anheuser-Busch InBev, succeeding Carlos Brito, who has stepped down after 15 years as CEO.
Michel Doukeris said, "I am very humbled by the opportunity to lead this incredible company and look forward to working with our talented and dedicated colleagues across the globe as we continue to dream big and build on our 600-year heritage and the strong culture of ownership."
He brings cultural and operational continuity along with a fresh perspective focused on driving long-term organic growth. He is a global leader who has consistently delivered top- and bottom-line growth in markets across the globe. Michel's demonstrated consumer-focus and brand-building capabilities will accelerate the company's momentum and transformation.
On June 28, the Company announced that Brendan Whitworth will be appointed Zone President North America and Chief Executive Officer of Anheuser-Busch, succeeding Michel Doukeris effective 1 July, 2021. The Company also announced that Ezgi Barcenas will be appointed Chief Sustainability Officer, effective 1 August, 2021, reporting to Michel and joining AB InBev's Senior Leadership Team.
Keywords
Source
BRAUWELT International 2021
Companies
Anheuser-Busch InBev, Brussels, Belgium