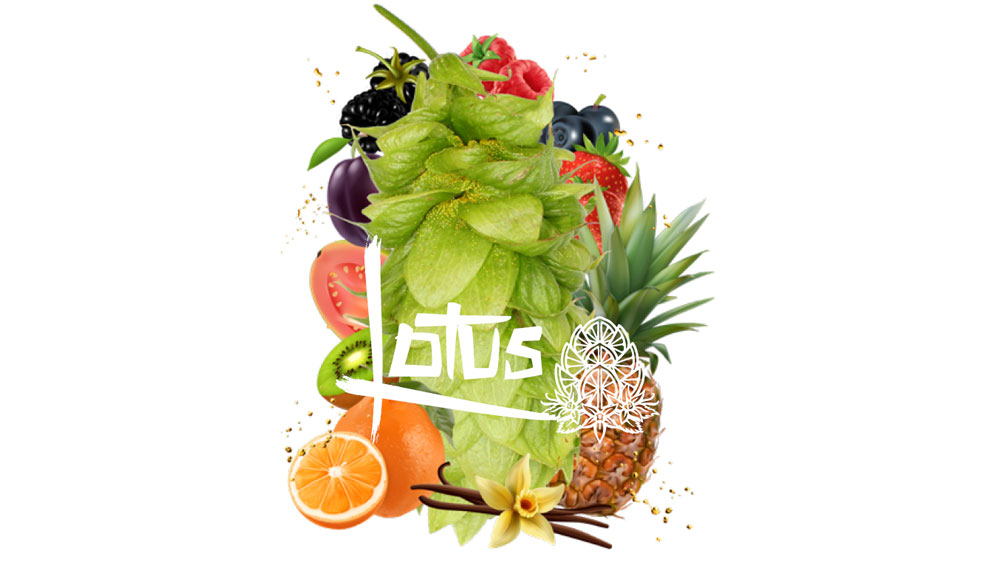 ADVERTORIAL
15 May 2020
Hopsteiner Lotus Room IPA – Results
>Technical Support | Do you remember our February Newsletter? You were introduced to Lotus, the latest member of our hop family, born from our U.S. breeding programme.
This month we would like to show you what Lotus can contribute to your brew.
In preparation of BrauBeviale 2019 in Nuremberg we have teamed up with the talented brewers of Left Hand Brewing Company from Longmont, Colorado, to showcase this citrusand fruitbomb of a hop.
Here are some key data:
Lotus Room single hop IPA
Original gravity: 13.8 °P
ABV: 6.9 %
IBU 40
Hops: 0.5 kg/bbl Lotus added in the Whirlpool at 80°C
Dry hopping: For the first dry hopping dosage we have added 0.5 kg/bbl during Diacetyl rest at ~18°C. The second dry hopping addition of 0.5 kg/bbl was dosed after the crash cooling to ~4°C.
At our tasting booth at Brau Beviale 2019 we had the perfect opportunity to collect the aromatic impressions from a cross section of the brewing industry, resulting in 363 tasters.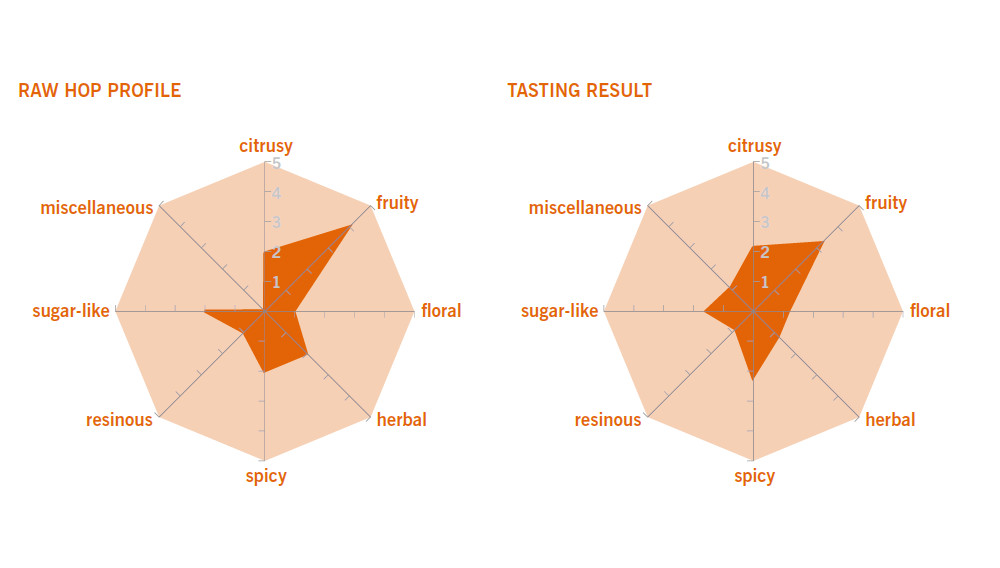 The displayed spider web, based on the tasting results, closely resembles the raw hop profile of Lotus, with an intense fruity character, supported by mostly citrusy, spicy and sugar-like notes and hints of herbal, floral and resinous aroma.
In this particular beer the aroma most tasters perceived was described as orange paired with red fruits and green apple. But, as we all know, results vary when using the same hop in different recipes and dry hopping rates.
We are looking forward to you sharing your results that you have found in your brews or will find in your creations-to-be.
So if you would like to try out Lotus please contact for info on availability on the spot market and for future crops.
Keywords
Source
Simon H. Steiner, Hopfen, GmbH, Mainburg, Germany
Downloads