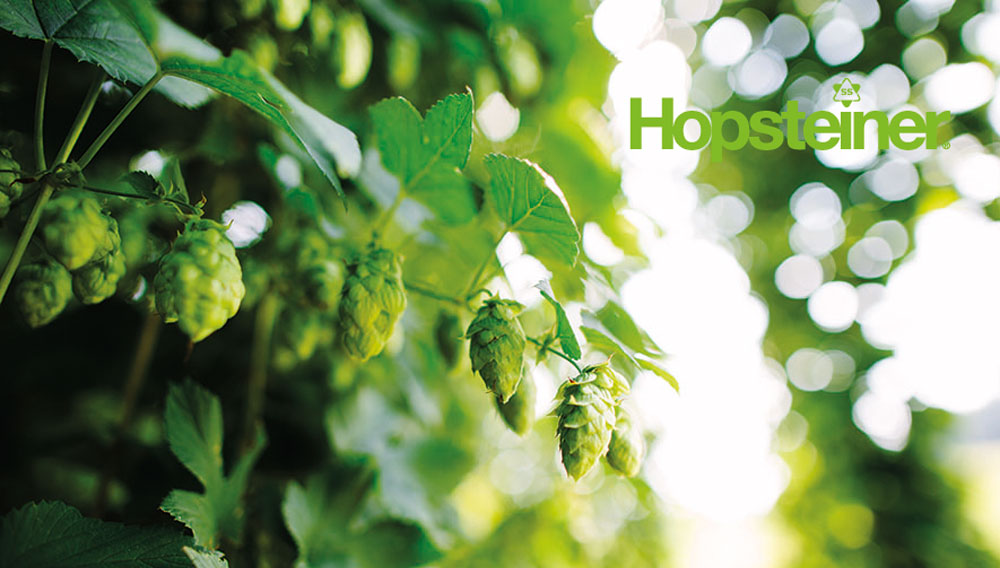 ADVERTORIAL
12 July 2019
New cold storage for leaf hops
Hopsteiner Newsletter 07/2019 | Hopsteiner Germany has built a new cold store for baled leaf hops.
Before the leaf hops are processed, storage temperature is one of the key parameters to protect the hops from degradation of the main compounds. To preserve the quality of the hops, Hopsteiner Germany decided to build a new cold storage warehouse facility.
With a dimension of about 6,500 square meters the warehouse can hold around 69,000 bales (4,100 metric tons) of leaf hops. The warehouse is constructed with a combination of concrete and wood (see pictures). In August 2018 the construction works began and we brought in the first bales in April. The storage conditions regarding temperature are 3-4 °C (37-39 F), so the degradation of the most important compounds are as low as possible. The state of the art chilling technology is running with a natural refrigerant (propene), which has very low global warming potential. On the roof the photovoltaic system generates electric power, so that the consumption of electric energy by the chilling system is mostly covered by the photovoltaic system.
This project finished in Spring 2019, so Hopsteiner is ready for the storage of bales from crop 2019.


Source
Simon H. Steiner, Hopfen, GmbH, Mainburg, Germany
Downloads