ADVERTORIAL
15 April 2020
Growing American Craft Beer Around the World
By Lotte Peplow | The variety of high quality, full-flavoured beer produced by the more than 8,000 small and independent American craft breweries today is unparalleled. Demand for exciting beers like American IPAs, barrel-aged beers, and well-made classic styles is expanding internationally.
The Brewers Association's Export Development Program (EDP) is working to provide resources and opportunities for the American craft beer industry to make an even bigger impact abroad. The EDP, established in 2004 with a grant from the United States Department of Agriculture (USDA), exists to complement American craft brewers' efforts to grow international distribution of their beer and assist in identifying new opportunities for expansion into overseas markets.
Among other tasks, the EDP:
Helps American craft brewers evaluate overseas markets through market research and presentations from experts;
provides a platform for American craft brewers to showcase their beers at international shows and competitions;
educates and informs international trade and media about proper handling and storage of American craft beer to preserve flavour during distribution;
hosts media events, talks, tastings, and beer festivals to raise awareness of the quality, diversity, and innovation of American craft beer to both trade and consumer audiences.
Since the EDP's inception, American craft beer exports have increased 1,400 percent with a 2018 value of $74 million. There are now more than 100 members of the EDP interested in shipping beer overseas, up from a handful only a decade ago. Canada is the biggest export market, followed by the UK, Sweden, Korea, and China. EDP member breweries can be found in Europe, Asia, North America, and South America.
The EDP's international reach was on full display during its American craft beer and food pairing at the Berlin residence of Robin S. Quinville, Deputy Chief of Mission of the Embassy of the United States, last October. The dinner was held during Berlin Food Week to showcase American craft beer in the growing German market. The menu expertly demonstrated the innovation, creativity, and diversity of America's small and independent craft brewers to guests from the U.S. Embassy, European trade, and media alongside industry luminaries from three of America's most prominent breweries: Boston Beer Company, Firestone Walker Brewing Co., and Sierra Nevada Brewing Co.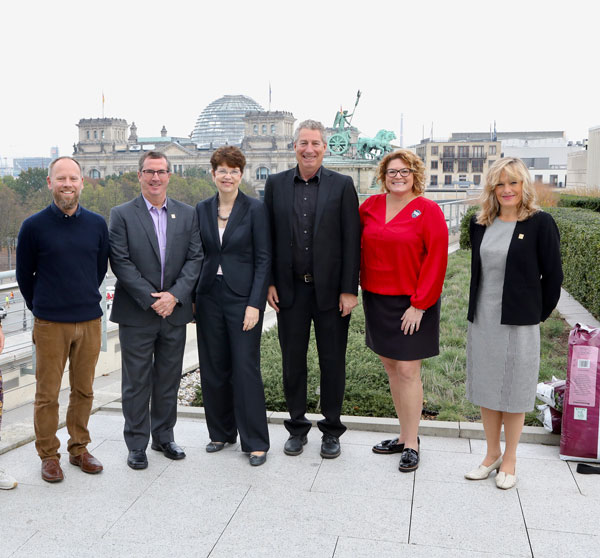 The success of American craft beer overseas is in no small part due to its quality. U.S. craft brewers use the freshest examples of highly sought-after hop varieties, regularly visiting hop fields and developing unparalleled flavour profiles in beer. The combination of freshness of raw materials and brewing expertise demonstrates why American craft beer is renowned for quality the world over, evidenced by its growing number of medals and top honours at high-profile international beer competitions.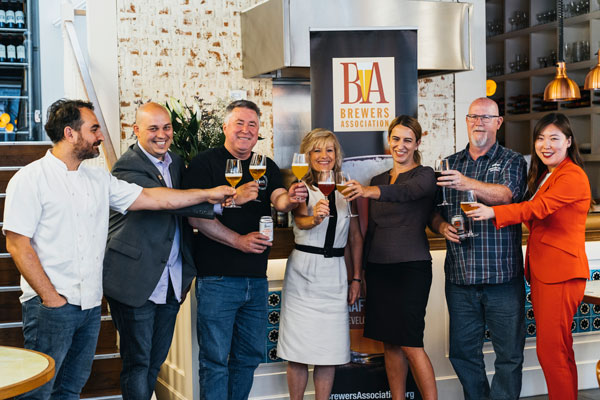 As demand for American craft beer around the world continues to grow, the EDP works to ensure that proper storage and handling techniques are used among international partners in order to maintain quality. Beer drinkers are becoming more aware of a beer's shelf life and bottled-on or best-before dates, increasing the likelihood that high standards are maintained throughout the supply chain. As proper storage and handling become the standard in international markets, more brewers are likely to export to other places.
 The Brewers Association's educational resources for the trade and media regarding quality are available in a variety of languages and downloadable free of charge from BrewersAssociation.org, including:
Best Practices Guide for Quality Craft Beer, available in English, Chinese, German, Japanese, and Spanish;
Draught Beer Quality for Retailers, available in English and Spanish;
American Craft Beer Guide, available in English and Spanish;
Draught Beer Quality Manual, a newly updated publication that offers an easy guide to draught beer quality and contains useful information about line cleaning, draught system components and design, gas dispense and balance, proper pouring, sanitation, and more.
 The American craft beer industry is increasingly using the resources and opportunities organised by the EDP to increase its impact internationally.
 Lotte Peplow is the Brewers Association's American Craft Beer Ambassador for Europe. For further press information contact her at or +44 (0)7973 698 414.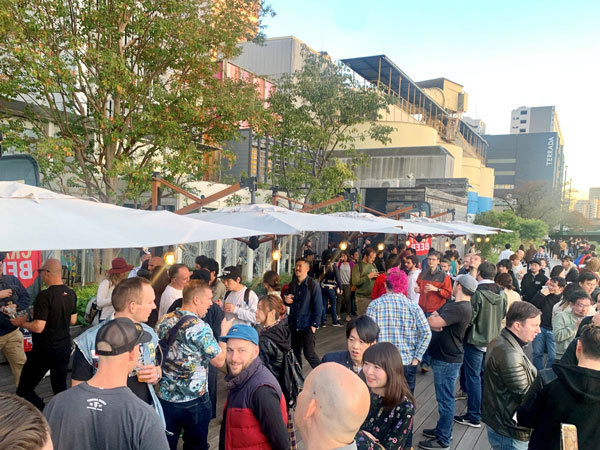 Source
Brewers Association, Boulder, USA