ADVERTORIAL
17 February 2020
Something for Everyone: Craft Brewers Conference 2020
Editor's Note: The following article originally appeared in the January/February 2020 issue of The New Brewer.
The Craft Brewers Conference® & BrewExpo America® is the largest family gathering you'll ever attend. This year's fun-filled week is April 19-22 in San Antonio, Texas, and it's a great opportunity to open your mind, be inspired, and connect with your craft community. For more reasons to attend, check out the highlights below.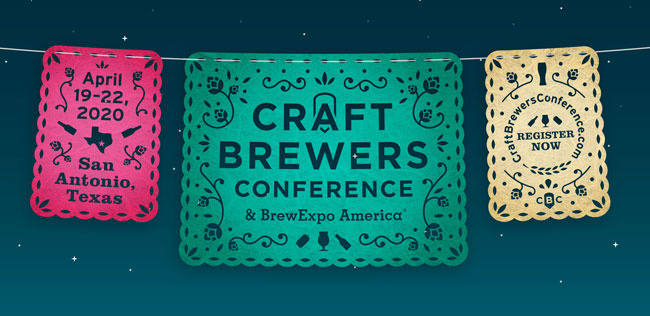 San Antonio: The Alamo City's rich culture offers an authentic glimpse of early Spanish colonial life in the Southwest. As the first civilian settlement in Texas, San Antonio de Béxar was founded in 1718 and many of the city's early architectural and cultural elements remain. Named the first World Heritage Site in Texas by the United Nations Educational, Scientific and Cultural Organization (UNESCO), the designation includes the city's four southernmost Spanish colonial missions: Concepción, San José, San Juan, Espada, and the famous Alamo, located in downtown San Antonio.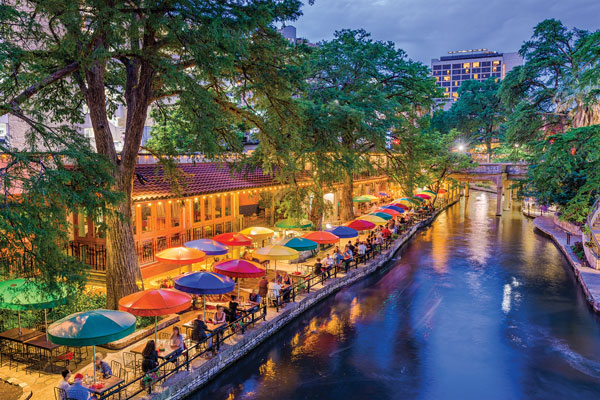 Fiesta!: Fiesta® San Antonio started in 1891 as a one-parade event to honor the memory of the heroes of the Alamo and the Battle of San Jacinto. For more than a century, Fiesta has grown into a celebration of the Alamo City's rich and diverse cultures. This year Fiesta dates coincide with those of CBC, so plan on spending your free time exploring one of the nation's premier festivals.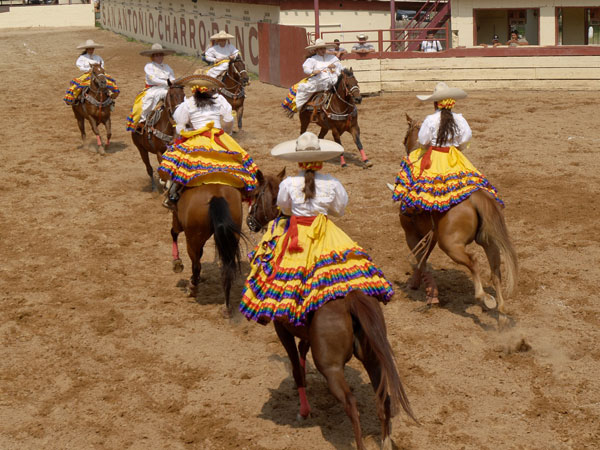 A Flamin' Hot Keynote: Richard Montañez leads Pepsi's North American Multicultural Sales & Marketing divisions. Throughout his career, Montañez has held various senior roles throughout the Pepsi and Frito-Lay divisions. He started his career at Frito-Lay in 1976 as a janitor and is recognized as the creator of the Flamin' Hot line of products, which have become a billion-dollar business and cultural phenomenon.
The Business of Beer: Running a brewery is about more than just making good beer. Finance and accounting, human resources, staff training, and management are all just as important to your brewery's health. Stay on top of the latest industry trends and learn best practices for dealing with tough conversations you may encounter running your business.
Science & Styles: The Brewers Association's Beer Style Guidelines recognize more than 150 distinct beer styles. Learn the unique histories and characteristics of various styles and their specific brewing processes and techniques.
Brewing Operations: Hear from experts on how to maximize quality and efficiency in your brewery, including brewhouse tasks, fermentation, filtration, cellaring, packaging, cleaning, and sanitation – everything from the smallest detail to a major expansion.
Planning: Starting a craft brewery is a huge job. Learn about creating a financial plan and outlining your business goals, selecting your equipment, designing your taproom, and assembling everything you need to brew quality beer.
Quality: Quality management for breweries is critical for continued success. Discover the tools you need to set up a lab, analyze and maintain quality in your beers, and implement the methodology necessary to get your beer to consumers at its best.
Safety: When managing your brewery, nothing is more important than maintaining a safe and healthy working environment for your employees. Learn how to create a culture of safety in your brewery and protect your staff and equipment from harm.
Sales & Distribution: It doesn't matter how good your beer is if you don't know how to sell it. Discover best practices for working with retailers, distributors, and your own team to sell beer on premise, off premise, and beyond.
Marketing & Social Media: Discover tactics for effective marketing in your brewery, from the basics to the big leagues.
The Global Market: Are you exporting your beer abroad or considering entering the global market? Expose yourself to the diverse industry and culture of craft beer around the world, and be informed about opportunities for your products in international markets.
Protecting Craft: From taxes and tariffs to updates on state and federal laws that will affect your business, make sure you're aware of the risks and opportunities in today's political environment.
One-stop Shopping: Check off all the items on your shopping list at BrewExpo America and reconnect with your key suppliers – they're all under one roof!
Eat: San Antonio might just be the world's largest kitchen. Its culinary traditions blend with new, homegrown talent from the Culinary Institute of America San Antonio for a food and drink scene bursting with flavor and fun. San Antonio is one of two U.S. cities designated a UNESCO Creative City of Gastronomy.
Drink: Craft brewers in Texas produced more than 1.1 million barrels of beer and contributed more than $5 billion to the economy (third in the country) in 2018. Texas ranks 11th in the nation for the number of breweries (more than 280) and is considered a hotbed for growth in the craft brewing industry. Explore San Antonio's nearly 20 local breweries and experience firsthand Texas' impact on craft.
Be Merry: CBC is ultimately about making connections while sharing a beer with your brewing community.
See you in San Antonio!
The author Ann Obenchain is marketing director for the Brewers Association.      

 Learn more and register at CraftBrewersConference.com
Companies
Brewers Association, Boulder, United States