ADVERTORIAL
11 July 2019
Breweries from Around the Globe Vie for Top Honors in the World Beer Cup
The World Beer Cup™, known as "the Olympics of Beer," brings together the top breweries in the world to compete for gold, silver, and bronze in 101 beer categories. This biennial competition is organized by the Brewers Association, the trade  group representing America's small and independent craft brewers.
"Over the years we've seen consumer beer choices evolve from small to seemingly infinite," says Bob Pease, Brewers Association president and CEO. "The Brewers Association developed the World Beer Cup competition to celebrate the art and science of brewing, as well as showcase the dynamism of the world's brewing community."
Competition history
Brewers Association Past President and CEO Charlie Papazian launched the World Beer Cup in 1996 with a modest 561 entries from 232 breweries. Entrants gathered in a small hotel ballroom in Vail, Colorado, for the awards ceremony. Despite those humble origins, Papazian saw great potential for the event.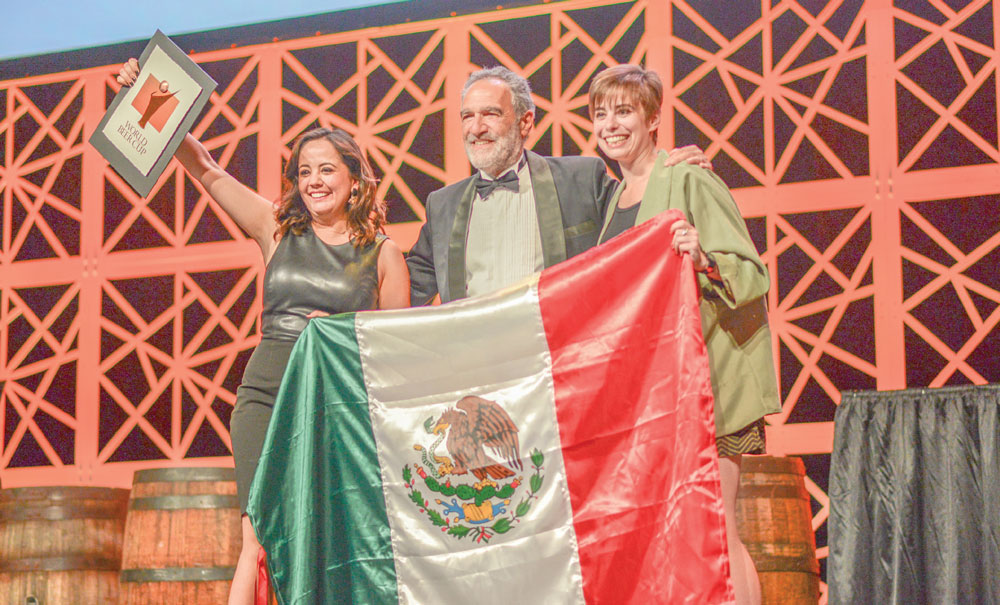 At the last World Beer Cup, held in Nashville, Tenn., in conjunction with the Craft Brewers Conference® & BrewExpo America®, more than 8,000 beers were judged during six sessions over a period of three days by an elite panel of 295 judges from 33 countries –2 percent of whom were from outside the United States. Of the 2,515 participating breweries, 807 were from outside the United States. In total, breweries from 66 countries – from Argentina to Vietnam – competed for top honors.
"Who would have imagined that in 2018 we would see more than 8,000 entries from more than 2,500 breweries worldwide? I did back in 1996 when it all began, but at that time it was just an imaginary number – easy to say, easy to proclaim," says Papazian. "What could not be imagined is how such grand interest in flavor and diversity would impact the economics of beer and brewing."
Awards philosophy
The World Beer Cup recognizes brewing excellence in more than categories but does not automatically award the top three entries in a particular category. When judges determine that a category contains three excellent examples of the style, they present gold, silver, and bronze awards for the first, second, and third place beers, respectively.
"Evaluating beer happens on many levels," says Chris Swersey, World Beer Cup competition manager. "On a professional level, beer evaluation is a form of peer review. The results are public, so consumers can learn what beers meet a high level of quality and what beers exemplify certain styles as interpreted by the judges."
Judges may grant an award in any one or more of the three award places without granting awards in all three places. For example, judges may recognize a beer as a silver or bronze award winner yet not grant a gold award.
"When industry professionals acknowledge the excellence in products from around the market, the beer drinker can be sure that those brands are the finest available," says Swersey.
Industry support
The World Beer Cup is made possible through the generous support of its sponsors, including 2020 Presenting Sponsor Siemens and Partner Sponsors ABS Commercial, Barth-Haas Group, First Key, MicroStar Logistics, Sahm and White Labs.
Additionally, the competition welcomes support from endorsing organizations – brewing associations, educational institutions, and trade publications – who help promote the event to new and established breweries around the globe.
2020 competiton
The Brewers Association invites all members of the international brewing community to participate in the 2020 World Beer Cup. With 8 consolidation points throughout the globe, participation is easy and convenient. More information, as well as details for entering, endorsing, or sponsoring the competition, can be found at WorldBeerCup.org.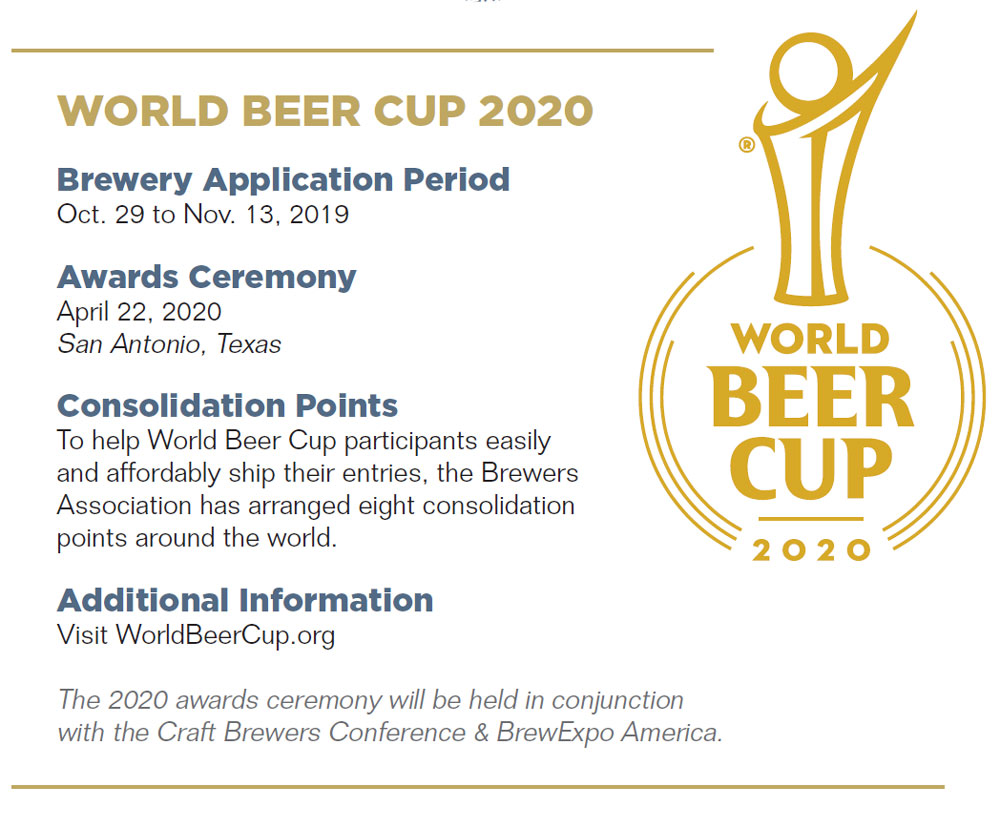 Source
Brewers Association, Boulder, USA