A new 2-in-1 filtration and stabilization aid for brewers
Supplied by: W.R. Grace & Co.
Date: 14 November 2023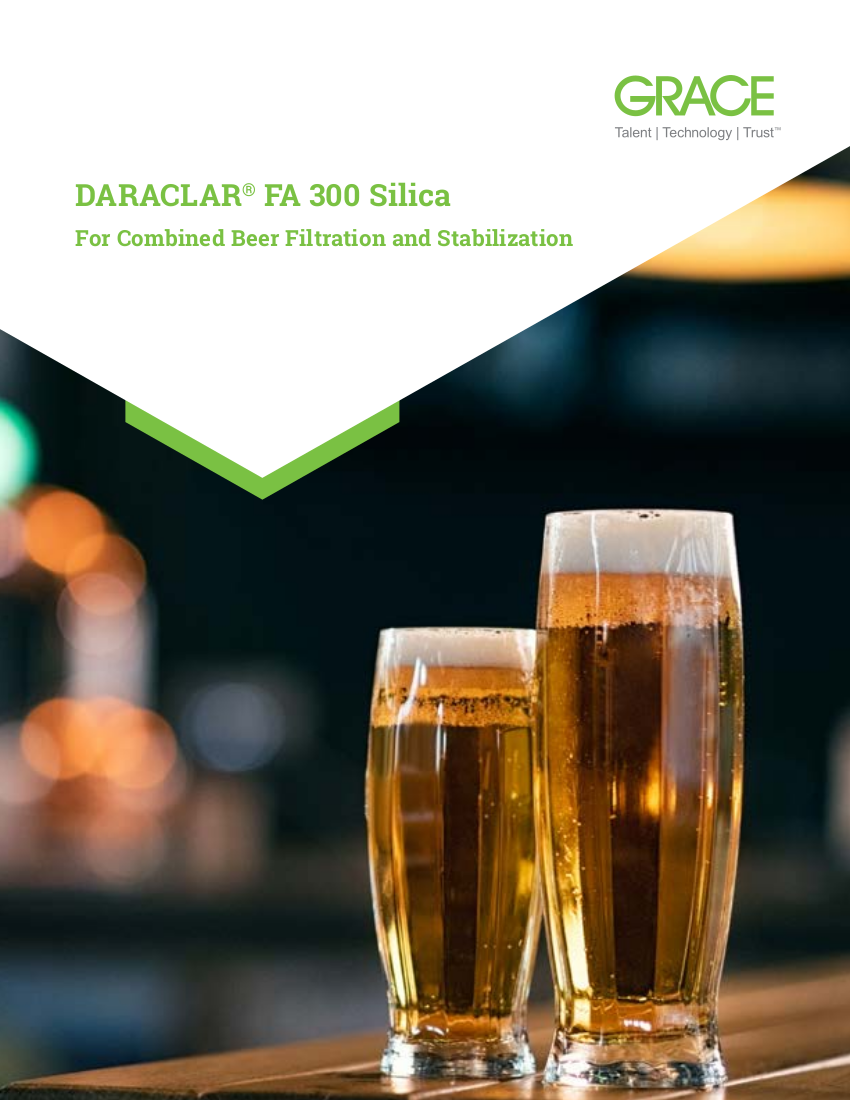 Reduce operating costs, safety hazards, and your environmental footprint with Grace's new silica processing aid technology designed for combined beer filtration and stabilization.
The brewing process is an art form in which filtration and stabilization are important steps in producing the many varieties of beer available today. Given the impacts of inflation and global demand for sustainable solutions, brewers today are evaluating solutions to reduce their total cost of production, reduce the volume of raw materials used, and lower the amount of waste generated. Designed for combined beer filtration and stabilization, Grace's newest development of DARACLAR® FA 300 silica allows brewmasters to support these efforts with a single product that combines the efficient haze-sensitive protein removal of a silica gel with the desired filtration permeability of a natural diatomaceous earth (DE).

In addition to sustainability efforts, the reduction of occupational hazards and employee safety are key priorities for the brewing industry and its employees. Traditionally used as a filter-aid, DE can contain detectable levels of crystalline silica which can be harmful to the lungs if inhaled and can lead to a variety of illnesses such as silicosis and lung cancer. Developed to have filtration properties similar to DE without the associated risks involved, DARACLAR® FA 300 silica allows brewmasters to reduce their DE dosage by up to 80% with no additional need for CAPEX or changes to current process parameters.

With Grace's new DARACLAR® FA 300 silica technology, brewers no longer need to compromise on productivity, quality, and sustainability for cost savings.
You have to register to download this whitepaper.