Welcome to Maximum Productivity: The Fully Automated Lab for the Beverage Industry
Supplied by: Anton Paar GmbH
Date: 30 September 2023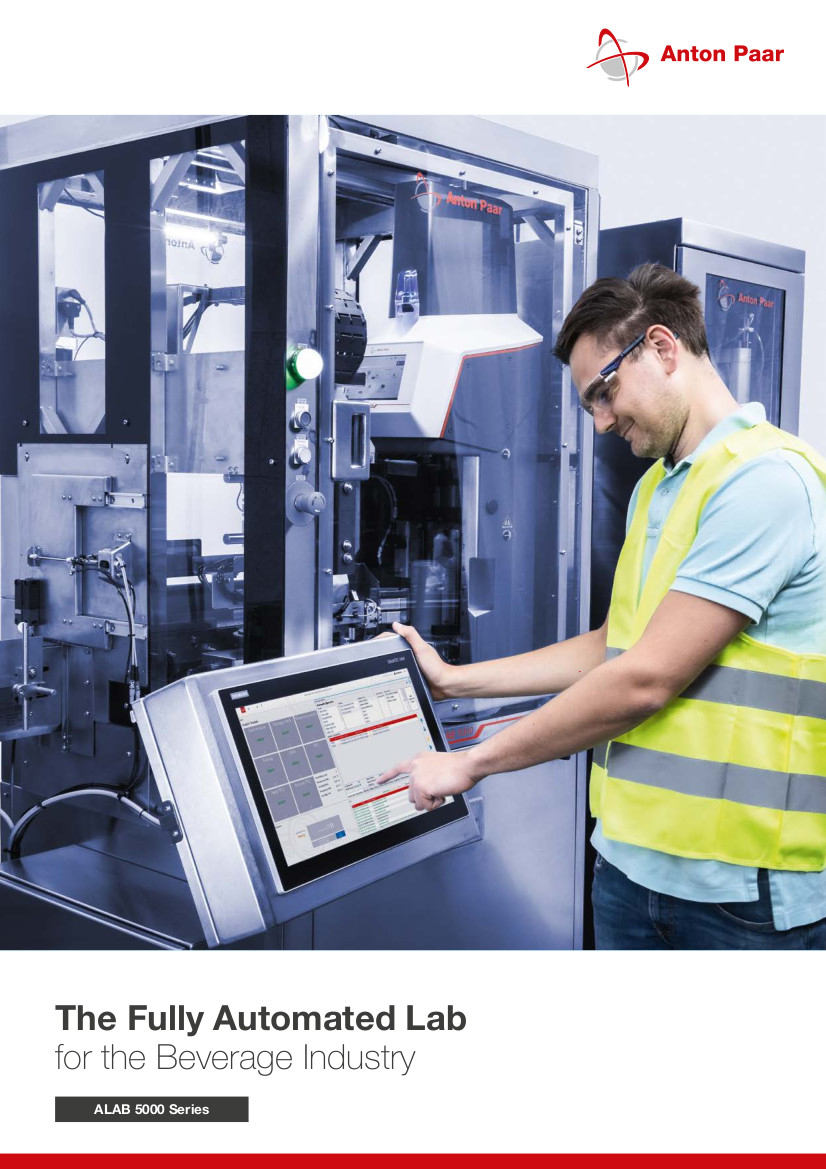 Our ALAB 5000 series provides final quality control of packaged beverages directly at-line, right after the filler.
Designed to perform in rough production environments, our ALAB 5000 measures all your important QC parameters on one sample in real time. Maximize your productivity, reproducibility, and traceability in your quality control and focus your time on more important tasks. Benefit from the fastest response times when it comes to any quality deviations in the package and save money.
ALAB 5000 Analytic: Analyzes bulk and retail packaged beverages (e.g. glass bottles, aluminum cans, PET bottles) for the most important physical and chemical parameters.
ALAB 5000 Torque: Measures the opening and ring crack torque of twist-off caps and crowns for bottles.
You have to register to download this whitepaper.