Seamless Quality Control of Craft Beer: The Guide to Perfect Product Quality
Supplied by: Anton Paar GmbH
Date: 07 June 2023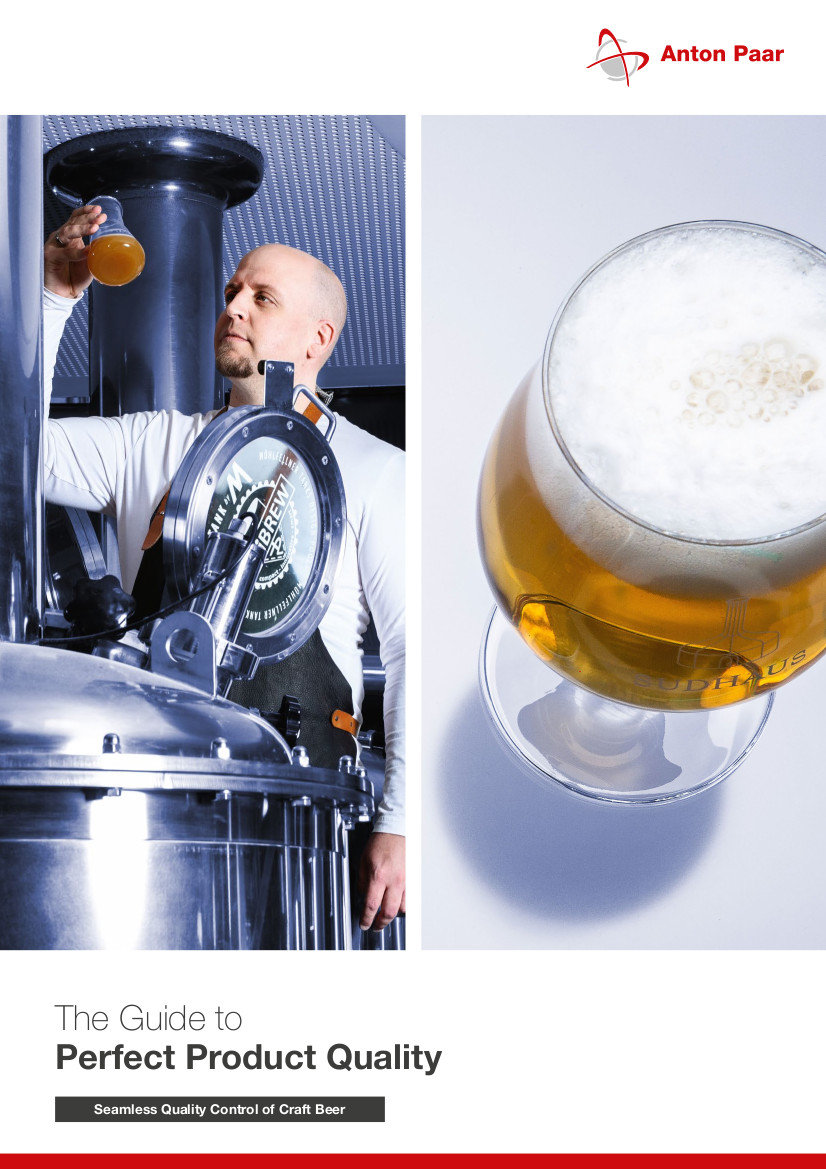 Product quality and customer satisfaction are often taken for granted. To ensure both of these, brewers need to understand the entire beer production process – from wort to final product.
In order to get consistency in the final product, a great taste, and satisfied customers – not to mention correct labeling and accurate tax payments – getting quick and accurate insight into the essential quality parameters is critically important. But this is not just a given. It is the consequence of seamless monitoring, controlling, and fine-tuning every step of production – from wort and fermentation to storage and bottling.

Learn more about the essential points of analysis, their impact on production consistency, and how to ensure final product properties and quality.
Beer is made in the brewhouse
The importance of wort analysis at the earliest possible stage
Fermentation to a perfect flavor profile
How to define and preserve the perfect flavor profile
Storage, for a fine finish
Confirm your main product quality parameters and eliminate oxygen uptake
Final quality control after bottling
Safeguard correct label declaration and consumer satisfaction
You have to register to download this whitepaper.