Rising to the new challenge
Supplied by: Siemens AG
Date: 25 January 2021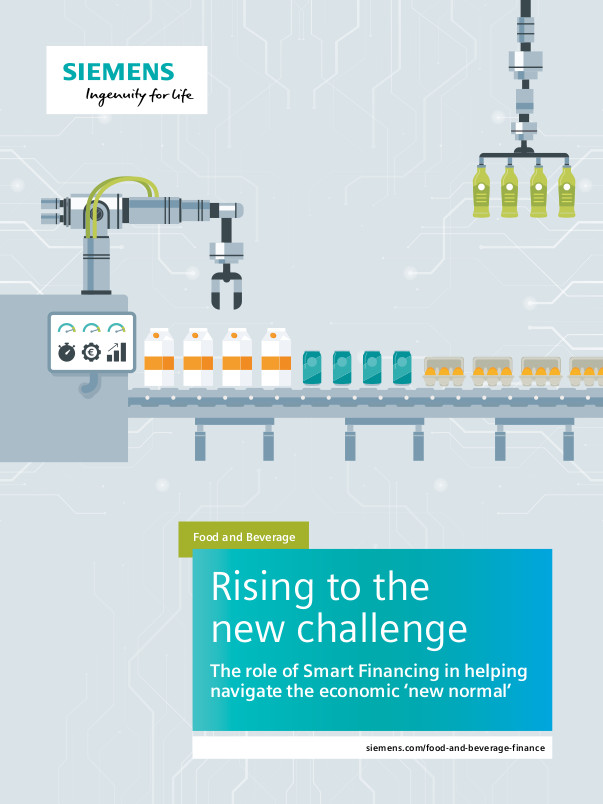 The urgent challenges of the Covid-19 pandemic have required Food and Beverage manufacturers to rapidly adapt to changed circumstances. This insight series examines the 'new normal' in the global Food and Beverage industry, in particular the role of smart financing and agile technologies for manufacturers.
Key points from the study
Companies that invest in automation, digitalization and retrofit projects are best placed to react to shifting market demands;
Investment benefits are measurable, with quantifiable productivity improvements, efficiency benefits and quality gains;
The global digitalization investment challenge for Food and Beverage is $567 billion over the next five years;
Smart finance can enable business outcomes without any loss of flexibility, agility and commercial sustainability even in these challenging times.
You have to register to download this whitepaper.