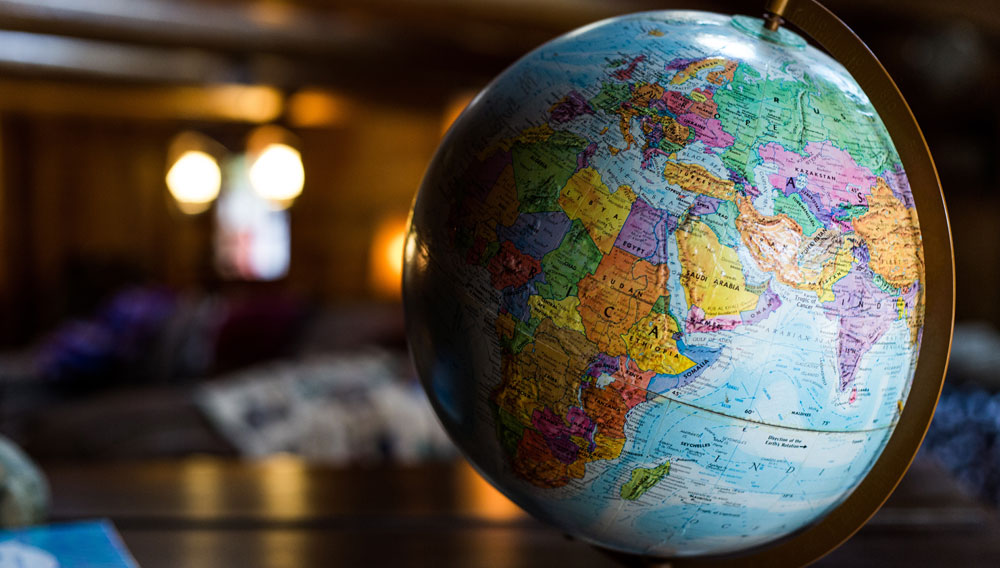 17 March 2023
AB-InBev cuts craft brewery staff to focus on big beer brands and spirits
USA – As the Big Brewers move with the market, strategy swings are to be expected. But AB-InBev's recent cuts to its craft brewing personnel suggest that a major "portfolio rebalancing" is underway.
Although AB-InBev has restructured sales and marketing departments within its US craft brewing portfolio several times in recent years, the closure of Platform brewery's venues in Ohio and redundancies at its other craft breweries in February not only signal a move to maximise profits. They also suggest that AB-InBev is putting more faith in its big national brands and its Beyond Beer products.
Craft beer sales decline
No doubt, craft beer is struggling. In 2022, AB-InBev's craft portfolio dollar sales in chain retail fell 3.2 percent over the previous year. Its volume losses were worse, down 7.4 percent in 2022. Since 2020, AB-InBev's craft beer volume sales are down 15.6 percent.
In chain retail, US beer volume sales declined 4.25 percent in 2022, while craft beer volume dropped 7.9 percent. The overall craft beer category performed as badly as AB-InBev did between 2020-2022. This was reported by the website goodbeerhunting.com.
"Given that AB-InBev's craft beer sales declined nearly in lockstep with the overall craft beer market, cuts to its craft portfolio could be read as a course correction in line with overall market trends," the website commented.
When in the past decade AB-InBev snapped up 13 regional craft breweries and fully took over Craft Brewers Alliance to become the nation's biggest craft brewer (2018), this was widely seen as a move to compensate the declining sales of its big domestic brands. Ultimately, AB-InBev had 21 craft breweries and cideries under its wing. Their total output stood at 2.7 million barrels (3.2 million hl) in 2020 – compared with AB-InBev's total shipments of 84 million barrels (98 million hl) that year.
Financial terms of many of AB-InBev's brewery acquisitions were not disclosed. But it is believed that AB-InBev forked out upwards of USD 600 million for the lot. In 2019, AB-InBev said it had invested an additional USD 130 million in these breweries over the preceding three years, goodbeerhunting.com reported.
AB-InBev puts its money behind canned cocktails
For a while, it appeared as if AB-InBev's tactic was successful. Its craft beer sales grew overall as it expanded its breweries' footprint.
But with the category's volume sales in decline, AB-InBev must have decided to put is money elsewhere: namely behind its spirits-based, canned cocktail brands Cutwater and NÜTRL, a vodka seltzer. Both have expanded their distribution and have even been featured in Super Bowl ads.
Per goodbeerhunting.com, Cutwater is the best-selling spirits-based cocktail brand nationally. Its canned cocktails earned more in dollar sales (USD 145 million in 2022) at chain retail than any of AB-InBev's craft breweries. The closest, Elysian Brewing, earned USD 115 million.
NÜTRL's dollar sales (USD 28.5 million in 2022) were higher than a handful of craft brands, including Four Peaks (USD 24.6 million), Breckenridge (USD 23.4 million), and Devils Backbone (USD 21.6 million).
Andy Thomas, President of AB-InBev's High End division, which includes craft breweries, as well as Michelob Ultra and imports such as Stella Artois, acknowledged the challenges AB-InBev's craft brands have experienced.
"Winning in craft remains a key pillar of our strategy to lead and develop the premium segment, but winning means something different in today's marketplace than it did a few years ago," Mr Thomas was quoted as saying.
In plain English, these small regional craft breweries are peripheral to AB-InBev's overall portfolio.