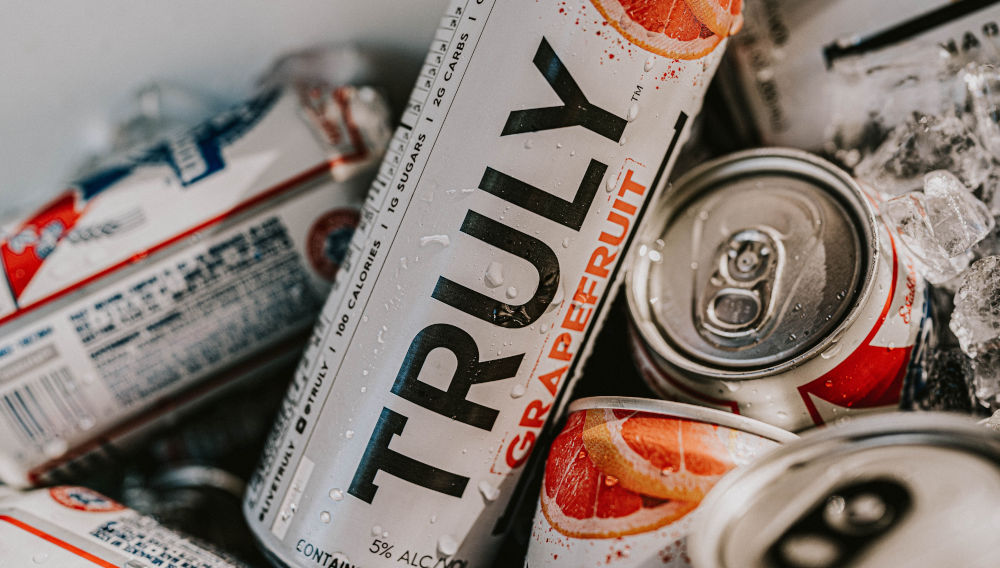 10 March 2023
Boston Beer has a Truly problem
USA | What happened to Truly? That is a good question. The brand is struggling and has taken Boston Beer's stock down with it. From a high of nearly USD 1,300 in April 2021 the stock has tumbled to USD 330 per share at the end of February 2023.
The website vinepair.com, on 23 February, reminded its readers that although Truly never quite achieved parity with White Claw hard seltzer, Mark Anthony Brands' category leader, the brand was a winner in its own right until the end of the last decade by capturing about 30 percent of the hard seltzer category.
It generated triple-digit volume growth, pushing Boston Beer's sales up to USD 1.25 billion in 2019, USD 1.7 billion in 2020 and USD 2.0 billion in 2021. In comparison, Mark Anthony Group posted about USD 4 billion in revenue for 2020 and USD 4.6 billion for 2021, according to Bloomberg estimates.
Annus horribilis
In the spring of 2021, Boston Beer was projecting annual hard seltzer growth between 60 percent and 90 percent and assumed that Truly would outperform the category.
Alas, things did not turn out this way. "In fact, virtually from that day forward, Truly has descended into a self-inflicted brand identity crisis, exacerbated by the hard seltzer category's substantial slowdown, taking its parent company's stock with it," vinepair.com said.
By late July 2021, Boston Beer was warning investors that it had "overestimated" hard seltzer demand; by September, it had pulled its annual financial guidance. In October 2021, it had to destroy "millions of cases" of Truly that it had produced to meet demand that never materialised. Brewbound estimated that this move alone cost the company over USD 100 million.
Too many varieties and marketing glitches
That the hard seltzer market lost momentum after the pandemic is not Boston Beer's fault. But the company is not entirely blameless. It rolled out too many Truly varieties, without building a core brand, and it committed too many marketing blunders. Imagine, Boston Beer recently had to change the label on its much-trumpeted spirits-based Truly Vodka. The canned cocktail was first called Truly Vodka Seltzer. Now it is called Truly Vodka Soda to indicate that it is spirits-infused rather than brewed like a hard seltzer.
Will this save the brand? According to data analysed by Brewbound, the brand family's volume was down 22 percent in the off-premise in 2022. The entire hard seltzer category was down 17 percent, its first ever annual decline.
In 2022, malt-based hard seltzers made up 7.4 percent of total beer volume, and about 9.5 percent of dollar sales in chain retail stores. Hitting 10 percent of dollar sales was once seen as a dream scenario.
Sales forecasted to decline in 2023 too
Boston Beer expects the decline in its volume sales to continue this year, saying shipments could be down by as much as 8 percent.
Analysts were not impressed. Bernstein's analyst Nadine Sarwat led the pack and cut her rating to Underperform from a prior Market Perform, trimming her price target for Boston Beer's stock to USD 255 from USD 320.