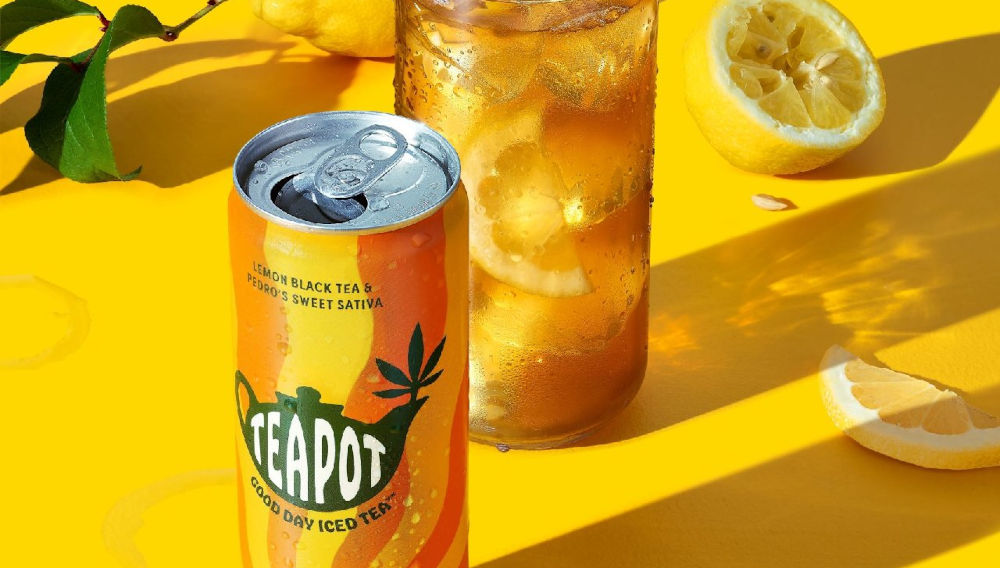 08 July 2022
Boston Beer moves into cannabis-infused iced teas
Canada | Have consumers not heard the message that cannabis beverages are providing an accessible new route to legal cannabis enjoyment for those reluctant to chew an infused gummy or light a pre-roll? Besides, they tend to onset quicker, hit lighter, and do not last as long as edibles do.
Apparently, the news still needs to sink in. Because, after the first launches of such drinks in January 2020, sales have risen to only CAD 8 million (USD 6.3 million) per month (!) in 2021. In both Canada and the US, cannabis beverage account for perhaps 2 percent of legal cannabis sales.
Cannabis drinks are still niche
Whichever way you look at it, they are a niche product. This raises the question why some of the biggest names in the alcohol industry, such as Molson Coors and Constellation Brands, have spent millions of dollars on entering a product category that has yet to gain a strong foothold amongst fickle consumers.
Perhaps restrictions on how many cannabis drinks you can buy play a role. Under the current "equivalency rates" for cannabis possession limits in Canada, consumers can purchase up to 30 g of cannabis but only five 355 ml cans of cannabis-infused beverages, which combined contain far less THC, cannabis's psychoactive compound. Canada's legal restrictions are being reviewed, but it could take a while before they are amended.
Boston Beer places bets on iced tea
All this is to say, producers of cannabis beverages need to be in for the long haul. This also applies to Boston Beer. In July, the US brewer will launch a line of cannabis-infused iced teas, called TeaPot, in select Canadian provinces. Boston Beer said that each 355 ml can of TeaPot contains 5 mg of THC. The offering is crafted to minimise any cannabis taste or aroma.
It was only in May last year that Boston Beer founded a Canadian subsidiary to oversee its research and innovation into non-alcoholic cannabis beverages.
Although TeaPot will initially be only available in Canada, Boston Beer clearly wants to bring the offering to the US, depending on efforts to decriminalise cannabis use. So far, 37 states and Washington, DC, have approved cannabis for medical use. Eighteen states and DC enacted legislation to regulate cannabis for nonmedical purposes.
Boston Beer's bulging Beyond Beer portfolio
Boston Beer has branched out into Beyond Beer before through the launch of brands such as Truly Hard Seltzer, Twisted Tea and Angry Orchard Hard Cider. More recently it has partnered with Sauza tequila maker Beam Suntory for Sauza Agave Cocktails, worked with PepsiCo on a Hard Mountain Dew (a soft drink with alcohol) and created a Nordic-inspired sparkling drink called Bevy.
The debut of non-alcoholic cannabis-infused beverages comes as Boston Beer and other hard seltzer makers face a slowdown in the once fast-growing category. Boston Beer has been hit particularly hard, media say. It had to lower projections for its Truly brand several times, after admitting it overestimated demand in 2021. The reset has pummelled its stock price, which has shed roughly 65 percent of its value since June 2021.
TeaPot is produced at Peak Processing Solutions (Windsor, Ontario) and distributed by Entourage Health Corp (Toronto, Ontario).