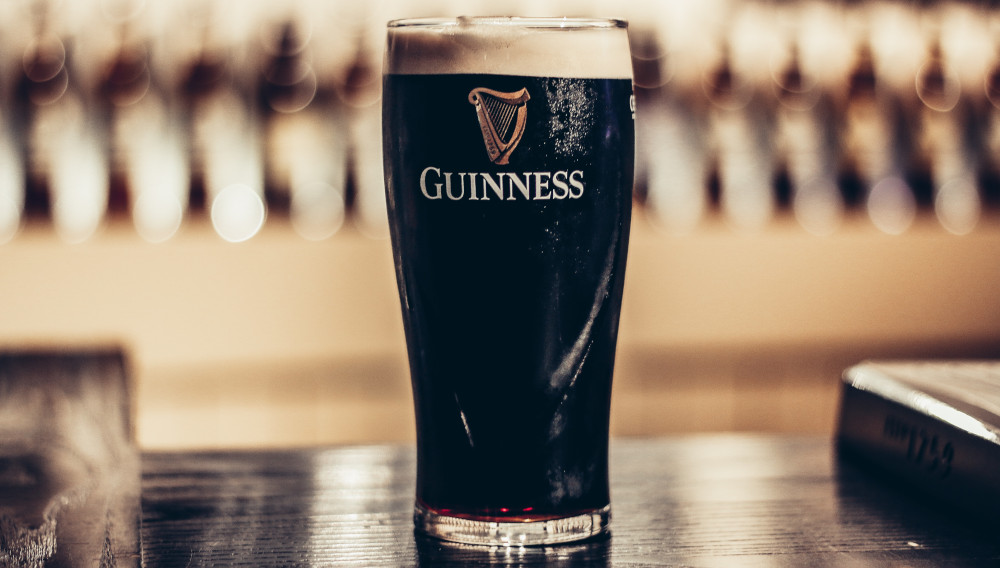 29 April 2022
Diageo settles lawsuit over Guinness that was not brewed in Ireland
USA | Who are those people who file all their grocery bills for further reference? In the US, some 23,000 consumers brought along their receipts and joined a class action lawsuit in 2015 against Diageo, the brewer of Guinness, over misleading labelling on Guinness Extra Stout.
Although, at the time, Guinness Extra Stout was brewed in Canada, the packaging led customers to believe that the beer was produced in Ireland.
Well, well. The globalisation of the brewing industry means that a beer's marketing does not always match its reality. Tecate is not always brewed in Mexico. Leffe is not always brewed in Belgium. Same with Foster's and a host of other international brands. It is probably more environmentally friendly (and profitable) to brew the beer where it is consumed than to ship it from its country of origin.
Come clean about a beer's provenance
But, at the same time, over the past decade, several class action suits in the US have asserted that brewers should not deceive consumers about a beer's actual provenance. In 2015, AB-InBev settled for USD 20 million a class action lawsuit, brought on by consumers who were led to believe that their Beck's beer came from Bremen, whereas in fact it had been brewed in St. Louis. Plaintiffs then received about up to USD 50 each.
At roughly USD 2 million Guinness got off lightly in comparison
After seven years, the lawsuit against Guinness has finally been settled. Although Guinness did not admit to any wrongdoing, the deal between Diageo and the American law firm handling the settlement did result in payments being sent out to members of the class action lawsuit earlier this year.
The Salem News website reported that the deal had actually been struck in November 2021. The more than 23,000 plaintiffs were to receive a total of about USD 770,000, with an additional USD 15,000 reimbursement for the lead plaintiff. Those who had filed a claim had reportedly receiving cheques of up to USD 5 each, arriving as of February.
Lawyers will be laughing all the way to the bank
The rest of the settlement, about USD 1.3 million, reportedly went to the lawyers for all of their costs and fees.
Since 2015, production of Guinness Extra Stout has reportedly shifted back to Ireland.