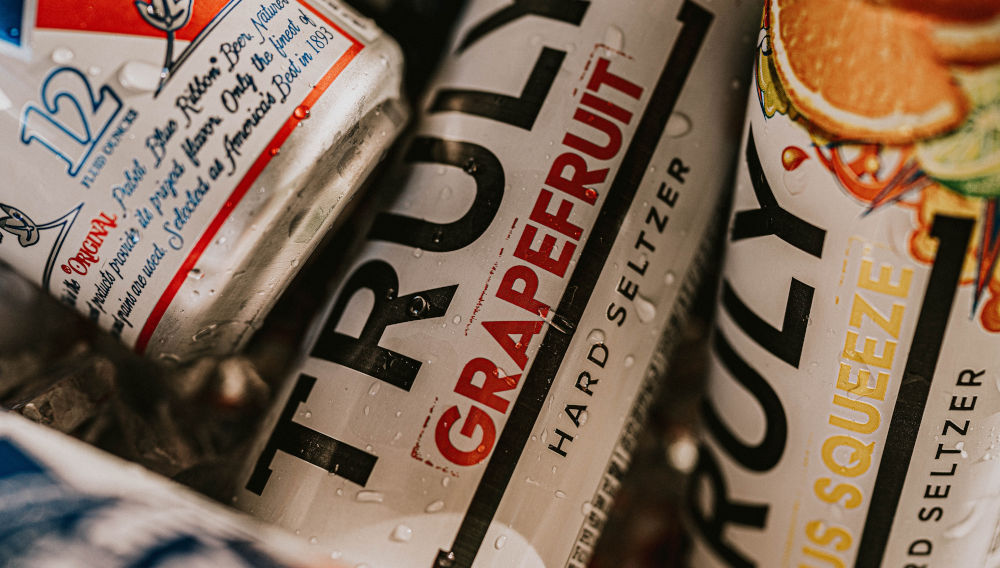 01 April 2022
Forecasting types got hard seltzer's growth wrong
USA | Boston Beer's Chairman, Jim Koch, already hinted in February that first quarter 2022 beer sales would be tough. And indeed, January proved pretty rough. Taxpaid domestic beer shipments dropped 815 000 barrels (950 000 hl), or 6.2 percent over January 2021, estimated the Beer Institute. In February, shipments declined 5.8 percent over the same month 2021, which is a loss of 681 000 barrels (796 000 hl).
These figures include sales of hard seltzer, which for technical reasons and tax purposes are classified as beer too.
They will mean a blow to producers of hard seltzer whose sales skyrocketed in 2019 and 2020 so that plenty of analysts were adamant that hard seltzers could grab 15 percent to 20 percent of the US beer market eventually.
How mad is this?
Lester Jones, the Chief Economist of the National Beer Wholesalers Association, never bought into this heady forecast. In a podcast (beer business finance, 23 January 2022) he blamed the forecasting types for taking one year – 2020 – which had very strong numbers and say we could do it again.
In fact, 2020, the first year of the pandemic, was an exceptional year. Hard seltzers boomed and managed to capture 7 percent of the beer market because circumstances – restrictions on the on-premise and the pantry rush – were skewed towards this product and packaging. So, placing their forecasts on just one data point was sheer folly.
Learning from the past
According to Mr Jones, no one had looked back and asked themselves if any beverage segment had ever experienced such meteoric and extended growth. The answer would have been "no". This would have tempered their outlook, he said.
It was not just the analysts who got their forecasts wrong. Those in breweries' planning departments only have themselves to blame if they had to send excess hard seltzer stock down the drain in the autumn of 2021. Originally, hard seltzer sales were more spread out across the year. But, by 2019, hard seltzer had already formed seasonal peaks. By 2021, hard seltzer had firmly established its seasonal pattern as a summer drink, Mr Jones explained.
Hard seltzers are here to stay, but
In 2021, hard seltzers managed to grab 9 percent of the beer market by volume, per Mr Jones. Despite high hopes, they failed to capture the re-opened on-premise, he said. Hard seltzers' share of on-premise beer sales was just 3 percent in 2021.
In 2022, hard seltzers will fail completely against the 9000 or so craft beers coming back fully to the on-premise. Mr Jones predicts.
In his view, hard seltzers will remain flat in terms of market share in 2022, reaching perhaps 10 percent or 11 percent of beer market share. In other words, producers will need to re-evaluate the hard seltzer market and their outlooks this year.
Keywords
Authors
Ina Verstl
Source
BRAUWELT International 2022