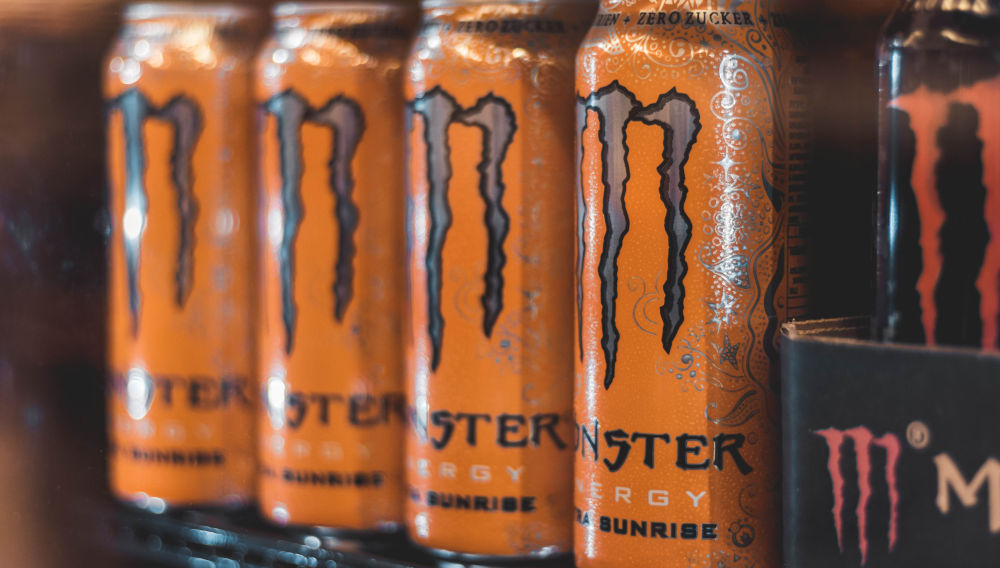 10 December 2021
Merger rumour: Monster and Constellation to create total beverage firm
USA | The maker of energy drinks, Monster Beverage, is said to be exploring a deal with beer and drinks company Constellation Brands. The megadeal, first reported by Bloomberg on 21 November 2021, would potentially bring together beer, energy drinks, spirits, RTDs, and even cannabis, thus reactivating the concept of a total beverage company, which went out of fashion more than a decade ago.
With Monster and Constellation valued at USD 48 billion and USD 44 billion respectively, their tie-up would be the beverage industry's biggest since AB-InBev's record-breaking USD 120 billion takeover of brewer SABMiller in 2016.
As Bloomberg has found out, Monster has discussed the idea with advisers. But it is not clear if the energy drink maker is considering a full combination with Constellation, or merely a joint venture or asset sale.
Is Constellation willing or even interested?
Constellation Brands has declined to comment on the rumour. The company, which is still controlled by the founding Sands family, began as a wine producer with brands such as Robert Mondavi, before expanding into spirits including Svedka vodka and Casa Noble tequila, and then buying the rights to sell Corona and Modelo beer in the US from AB-InBev in 2013.
It has since become the number three brewer in the US, with a market share of 9 percent, behind Anheuser Busch (42 percent) and Molson Coors (24 percent), but ahead of Heineken (4 percent).
It was also the first company of its kind to make a significant bet on a future legal US cannabis market, when it took a stake in the Canadian cannabis firm Canopy Growth in 2017. That stake (since increased to 39 percent) is presently valued at about USD 1.7 billion. This is despite the fact that "US President Joe Biden has moved slower than expected in paving the way for pot companies to operate more easily and legitimately across the country," The Washington Post newspaper reported.
Coke is in it too
What could add another layer of complexity to any type of deal is that Coca-Cola owns a 19 percent stake in Monster. Its bottlers are some of Monster's primary customers and global distributors. Coca-Cola, for its part, is in the midst of buying out the remaining interest in sports drink maker BodyArmor for USD 5.6 billion.
If Coke agrees, the new trio could use Constellation's US distribution network and Coke's international might, but that arrangement might be too cumbersome to handle. Not least antitrust regulators might take a dislike to such a company.
As Monster's and Constellation' share prices hardly moved after the rumour was spread, this indicates that investors too take a dim view of such a combination. Megamergers are hardly popular. They tend to involve overpaying and under-delivering, observers say.
Even so, it is easy to see how energy drinks, RTDs, beer and cannabis would make a compelling mixture. At least, the idea might energise other beverage giants looking for new ways to persuade consumers to keep reaching for their bottles and cans, The Washington Post argued.