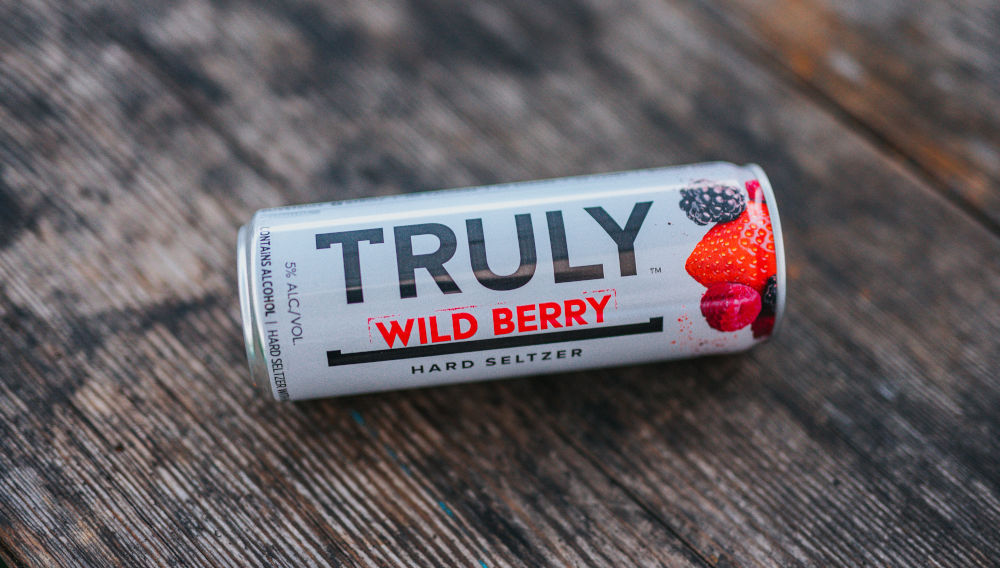 17 June 2021
Jim Koch of Boston Beer has high hopes for hard seltzers
USA | It was kind of unsettling to hear Jim Koch, the founder of Boston Beer, only talk about hard seltzers at the US industry gathering, the Beverage Forum, which was held in May. Is beer on the way out, and its continued decline taken for granted, that everybody is painting the future of hard seltzers and a host of Alternative Adult Beverages in glowing hues?
Make no mistake: Without hard seltzers, which are classified as beer, US beer consumption is forecasted to decline 5 percent annually over the next ten years and there is little brewers can do – apart from moving into what is called "beyond beer". Among the larger brewers, Boston Beer (US market share: 3 percent) has already accomplished this feat. Beverages other than beer are estimated to represent the bulk of its volume output, which has risen to over 8 million hl in 2020.
An imminent shake-out
Mr Koch is adamant that hard seltzer brought growth back to the beer industry. But, to date, only Boston Beer really benefitted from it. Combined, White Claw and Boston Beer's Truly have a 70 percent share of the seltzer category. If you add Bud Light hard seltzer (AB-InBev), this figure rises to 80 percent. Like Anthony von Mandl, the owner of White Claw, Mr Koch believes that a shake-out is imminent. Energy drinks, where Red Bull and Monster control 80 percent of the market, can serve as a warning.
The next frontier for hard seltzers is the on-premise. Mr Koch had hoped to push his Truly into the on-premise when the coronavirus hit. At the time, bar owners were cautious. They were afraid that selling hard seltzers would eat into their sales of cocktails where they make good money. "Now they need it," Mr Koch said.
Hard seltzer sub-segments
The hard seltzer category has evolved in interesting ways. There are the "classic" hard seltzers like White Claw and Truly, as well as a subsegment of beer-branded hard seltzers, like Bud Light hard seltzer and Corona hard seltzer, which have captured a share of 10 percent to 15 percent, Mr Koch said.
There are other emerging subsegments like hard seltzer lemonades, which have a bigger flavour profile and added sweeteners, and hard seltzer teas. If Truly Punch, which was launched in May, delivers on its promise of even bigger flavours, this will underline that there is room for meaningful innovations.
Pricier than craft beers
Moreover, hard seltzers have shown that consumers are willing to slash out on them. Mainstream brands, like White Claw and Truly, can charge between USD 30 and USD 41 per case, whereas high-end brands get away with a price tag of more than 42 USD. A case of beer is considered high-end, if it retails for USD 25 per case and more. In fact, hard seltzers can be more expensive than even a craft beer.
Contrary to Mr von Mandl, Mr Koch is less boastful about hard seltzers' growth in market share. He thinks hard seltzers will double to capture 20 percent of US beer over the next five years.
Drinks firms want tax equalisation
Given these heady forecasts, it is small wonder that spirits companies too want a piece of the action. So far, they are hampered by a higher tax load. Through their industry association, the Distilled Spirits Council of the United States (DISCUS), they are campaigning for lower excise taxes for their spirits-based cocktails and RTDs. Distillers argue that their cocktails come in at 5 percent ABV like beer or hard seltzers, so why should they pay more in taxes? DISCUS' proposed regulatory changes would likely make spirits-based RTDs cheaper to produce and more available on retail shelves.
Mr Koch has repeatedly spoken out against amending the regulatory framework. He did so again at the Beverage Forum, reminding his fellow brewers that spirits have proven an existential threat to the beer industry, having taken share from beer for the past two decades. Per his estimates, brewers could lose another 60 million hl in beer sales if DISCUS's campaign were successful. Mr Koch issued a wake-up call, saying "[Spirits companies] have taken our lunch. Now they want our dinner."