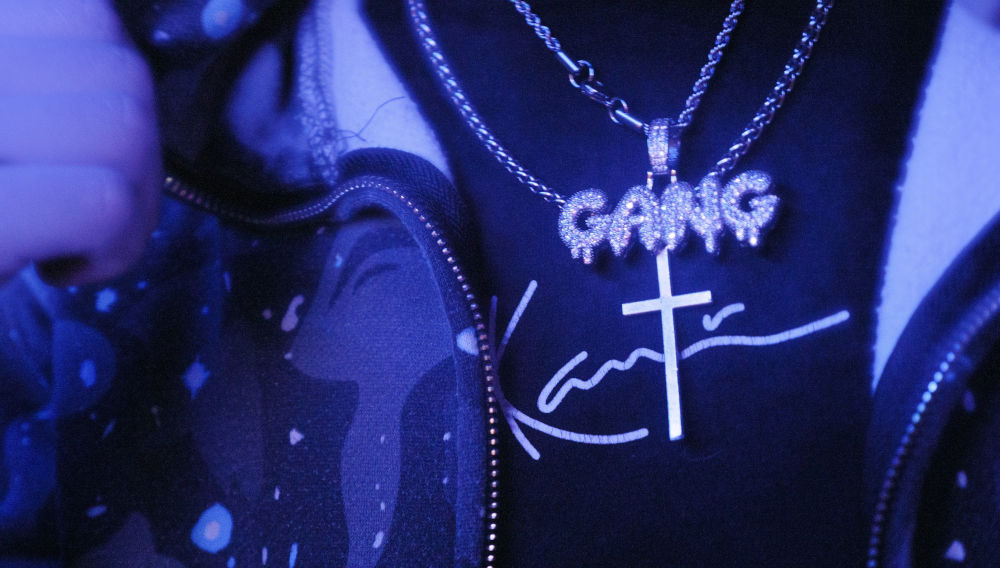 29 April 2021
Molson Coors buys into gang-staffed TRU Colors brewery
USA | It is a social experiment of sorts. TRU Colors, a start-up brewery from Wilmington, North Carolina, which hopes to stop street violence and unite communities by employing gang members, is getting a boost from Molson Coors.
As was announced on 14 April 2021, Molson Coors took a minority stake in TRU Colors, and will assist the firm in its distribution strategy and business development. Terms of the deal were not disclosed.
The company is currently building a facility in Wilmington, a city on the Atlantic coast, with a capacity of 50,000 hl beer per year. Corporate headquarters will also be located at the building along with a wellness centre, and a recording studio. The brewery will distribute its TRU Light beer in North Carolina, starting in July. Plans are to expand to Virginia by the autumn, with nationwide distribution within two years.
A novel business model
TRU stands for Truth, Responsibility and Unity. Its business model is unique, to say the least. TRU Colors hires current and former gang members, two key objectives being to reduce street violence and racial divisiveness as well as providing jobs.
"The business exists to drive the mission and not the other way around," George Taylor, CEO and founder of TRU Colors, said. "The core of our business is our social mission. That social mission relies on economic opportunity."
Mr Taylor explained that TRU Colors operates under the belief that "street violence is driven by a lack of economic opportunity and social, societal exclusion."
Mr Taylor, a tech entrepreneur and former chairman of the beer app Untappd, launched TRU Colors three years ago together with leaders of rival gangs Bloods, Crips and GD.
Making national news
What has given TRU Colors national headlines is its narrative, according to which Mr Taylor had the idea for TRU Colors after a teenager was murdered near his office. The shooting moved him, and Mr Taylor wanted to know what motivated someone to kill in cold blood. He asked the district attorney to set up a meeting with local gang leaders so he could find some answers.
The TRU Colors Brewery team is led by both Brian Faivre, a 20-year industry veteran and most recently the brewmaster of Deschutes Brewery, Oregon, and Juan "Press" Bethea. He is/was an active member of the Bloods gang, who has spent the past three years studying brewery operations and production. Currently, the brewery employs about 65 people – including Mr Taylor's two sons – a number that will increase to about 110 once beer production is in full swing.
Staff is made up of about 85 percent former and associated gang members, almost all of them Black and male. The company has a five-month "onboarding" programme for new employees. It pays a "liveable wage" of USD 30,000 per year with full healthcare benefits. Once recruits pass the programme, their salaries will rise to USD 35,000 and they have 90 days to earn their ways onto teams including marketing, HR and beer production.
A force for good
Observers say that craft breweries have been a positive economic force in Wilmington over the past decade. In the Noughties, only a few local establishments were brewing their own beer. Thanks in part to changes in state laws, the number of breweries in Wilmington is now 18. North Carolina has more than 320 breweries and brewpubs.
It may appear risky that Molson Coors is investing in a company that has not even launched yet. But if its aim is to foster a more inclusive and diverse culture, as it said in its official statement, then the money – some millions of dollars – could be well spent.
Molson Coors also announced a goal of increasing representation of people of colour in its US operations by 25 percent by the end of 2023.
Will brewery jobs save the community?
Local media say, though, that many people remain sceptical of TRU Colors and its mission, not to mention its business model. The scepticism is partly fuelled by the brewery's long incubation period and series of false starts.
As reports the news outlet StarNews, there have been setbacks, including stories about employees arrested for selling drugs, as well as a shooting at a house Mr Taylor owns. There were 22 homicides in Wilmington (population: 120,000) over the past year alone. Many locals believe that the violence has been getting worse.
Countering these allegations, Mr Taylor was quoted as saying: "There are people who will say we are not doing enough, or we are not doing the right thing, and that will always be the case. But we know how many bullets we have stopped from flying and it's dozens and dozens."
He added that "the vast majority" of Wilmington shootings this year "have not been gang related", and that "we are active every day in settling disputes that could have evolved into something bigger. We don't talk about any of that."