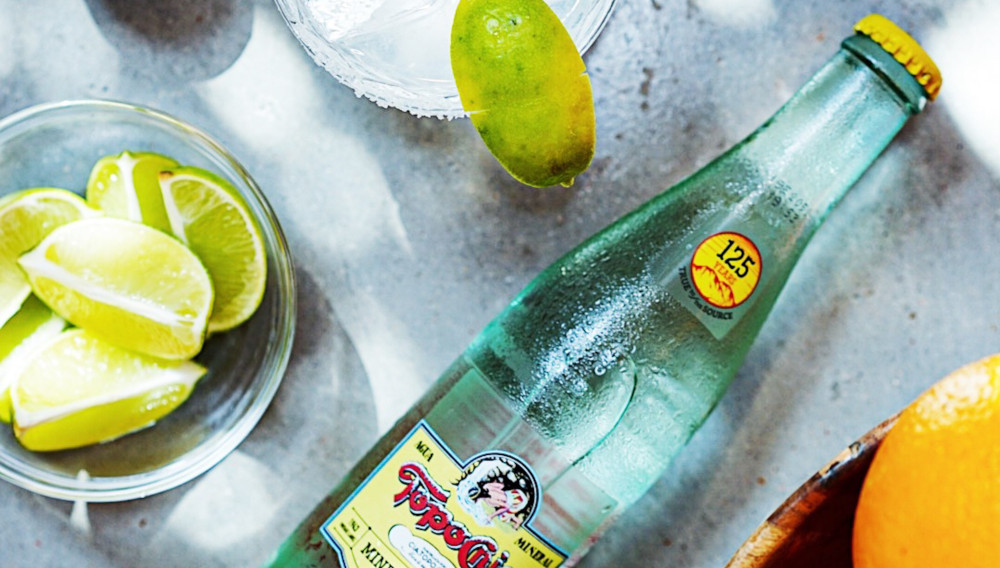 08 April 2021
Diageo buys maker of Texan Lone River ranch water
USA | Good grief – what is ranch water? By all accounts it is a hard seltzer that takes its inspiration from a popular Texan highball cocktail, which is mixed with lime juice, tequila, and Topo Chico, a brand of sparkling mineral water from Mexico.
Lone River Ranch Water was launched in 2019 by Katie Beal Brown, but she only brought her products to market in May 2020. Per Forbes, off-premise sales of Lone River Ranch Water have eclipsed USD 5.5 million at grocery, drug, liquor and convenience stores since its launch.
That is not a lot, but apparently ranch water is a fast-growing segment, and Diageo chose to buy into the segment rather than launch a brand of its own.
Financial terms of the deal, which was announced in March 2021, were not disclosed. Lone River's founder Ms Brown will retain a minority stake and continue to oversee operations as CEO.
The brand is distributed across Texas, as well as Alabama, Arizona, Florida and Tennessee. Available in four flavours – Original, Spicy, Rio Red Grapefruit, and Prickly Pear –, a 355 ml can of Lone River contains 80 calories, 3 grams of carbs, and checks in at 4 percent ABV. It is not made with tequila (because of taxes) but does include lime juice and organic agave nectar. It retails for USD 10 a six-pack.
Diageo goes for a buy in
Most likely, Diageo was in a rush to buy Lone River. Since its launch, several other ready-to-drink (RTD) ranch waters have entered the fray, including one from Heineken, which will introduce its Dos Equis Ranch Water Hard Seltzer in April. Dos Equis is a Heineken beer brand from Mexico.
Other offerings are made with real tequila, sparkling water and lime.
Ranch water purists say that the use of Topo Chico mineral water is non-negotiable. Today, Topo Chico is a Coca-Cola brand. Coke will be more than happy that the ranch water cocktail has gained popularity, because it will roll out its Topo Chico hard seltzer in Europe this year.
More brands to hit the shelves
All of these products, says Forbes, are competing in a broader RTD segment, which includes hard seltzers and flavoured malt beverages, as well as spirit- and wine-based cocktails. This segment is approaching USD 10 billion in US sales.
Sales of hard seltzers surpassed USD 4.3 billion between March 2020 and March 2021, and new brands continue to hit the market on a weekly basis.
Per Forbes, the category leaders Mark Anthony Brands (White Claw) and Boston Beer (Truly) control about 75 percent of the hard seltzer market. Although a latecomer, AB-InBev already boasts 70 different brand and flavour combinations across its growing portfolio of hard seltzers. Molson Coors also has several labels, including the Topo Chico Hard Seltzer, made under licence from Coca-Cola.
Capacity increases
In order not to see demand outpacing supplies as in previous years, Diageo said it will spend USD 80 million to install two new lines at a plant in Illinois, to boost production, Reuters reported. The new facility at its existing Plainfield, Illinois bottling complex will make more than 25 million cases (2.2 million hl) of RTD beverages every year, including Smirnoff seltzers and spirits-based cocktails from Crown Royal and Ketel One Botanicals.
Brewers are investing in capacity increases too. Molson Coors announced last December it was revving up production capacity for seltzers and popular innovations by more than 400 percent, while AB-InBev said in February it will spend more than USD 50 million this year to increase seltzer brewing capabilities.