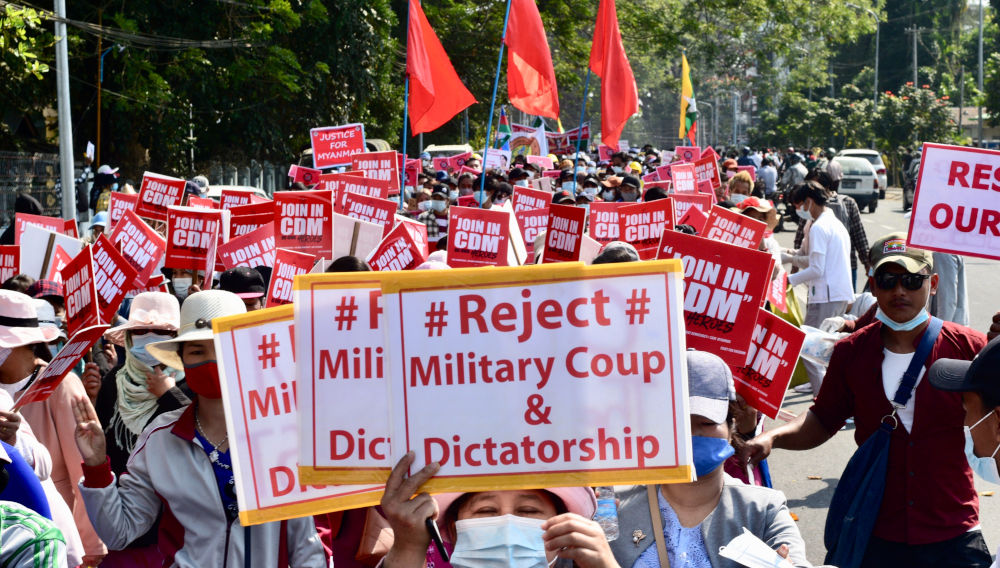 15 September 2023
Carlsberg probe finds the brewer lied about investment in Myanmar
Denmark | An internal probe by the Carlsberg Group into its past dealings in Myanmar found it did invest in Myanmar in 1996 although it had publicly said it was leaving the country to join international boycotts of the military junta. The investigation was spurred by questions from the NGO "Justice for Myanmar" in April 2023.
Carlsberg's investigation confirmed that in 1996 it used a proxy company, Brewinvest, to enter into a joint venture with two military-linked companies to create Dagon Brewery. In its statement (31 August), the Danish brewer also admitted that the installation of the brewery's equipment was done by Danbrew, which was a Carlsberg company. These actions were contrary to public statements from Carlsberg in 1996 that it would not invest and operate in Myanmar.
Read my lips
"The actions uncovered during the investigation are not in line with the standards for business conduct found in Carlsberg today," Carlsberg said in its statement.
"Although almost 30 years have passed, we still strongly condemn the actions by management at the time. The managers involved with the actions are no longer employed by Carlsberg."
Carlsberg officially re-entered Myanmar in 2012 through a new partnership with Myanmar Golden Star Group, a move that followed the dissolution of the military junta in 2011. While a civilian government was installed after a general election, the military seized power again in 2020 in a coup d'état.
Carlsberg: No dealings with military-linked firms
Since the coup d'état, several food and drink companies have ceased operating in the country or sold off stakes in joint ventures. Japan's Kirin announced in early 2022 that it was selling its stake in Myanmar Brewery – a joint venture that had ties to the government – at a loss of capital and assets.
On its current partnership in the region, a Carlsberg spokesperson said: "According to the due diligence we conducted with the assistance of an independent third party in 2021, there have been no direct commercial links to the Myanmar military or military-controlled companies since 2012 by our partner."
ThaiBev expands Myanmar presence
Southeast Asia's ThaiBev has no such political qualms. In July, ThaiBev, the brewer of Chang beer, announced a deal to set up a USD 15 million brewery in Myanmar together with a local conglomerate Win Brothers, which is believed to be a crony company.
In 2019, ThaiBev, through its unit F&N, invested USD 70 million to set up Emerald Brewery in Yangon to produce Chang beer with its local partner Than Lwin Aye Yar Industrial Production and Construction Company.