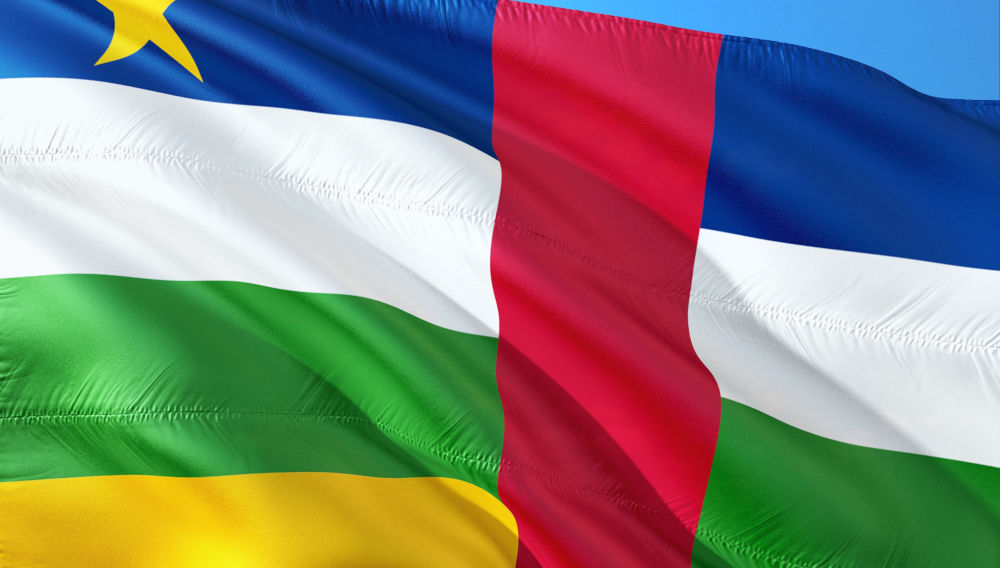 14 July 2023
Wagner's sprawling business empire in Africa: gold, diamonds and beer
Central African Republic | There was one thing you could rely on in Africa: Despite recurrent insurgencies and political violence, breweries were never the target of attacks. This held true until 6 March this year, when Castel's Mocaf brewery in Bangui, the capital of the Central African Republic (CAR), was firebombed at night. Reportedly, 50,000 bottles of beer (empties) were destroyed. Damages came to USD 200,000, Mocaf's director, Alain Heraibi, told French media.
The perpetrators are believed to be Wagner Group mercenaries, who have been in the country since 2018, when they were brought in under a bilateral security agreement with Russia to prop up the CAR's beleaguered government of President Faustin-Archange Touadera.
Beer funds Wagner?
But why would Wagner do this? Since 2017, the group's sphere of influence has widened to include 13 African countries. Its networks of firms with links to the Russian state operate under contracts with local governments. As with colonial enterprises of the 19th century, these deals allow Russia to partake in foreign adventures without accountability, The Economist pointed out.
Wagner's business model relies on three elements, the mix of each depending on the country it is in. These three elements—military, economic and political—have their clearest case study in the CAR. The country is also believed to be a crucial part of Wagner's money-making.
As Bloomberg reported on 27 June, the reason for the attack on Castel's brewery lies some 20 km away in another part of Bangui: a brand new brewery, built by Wagner. Based on satellite images obtained by Bloomberg, industry experts say that the plant should be able to produce up to 500,000 hl beer annually.
When invited to the brewery's opening, local media were told that the equipment is Russian technology. The plant would produce three different beers with an alcohol content of 4.5 percent, 5.5 percent and 9.0 percent ABV. The beer would be packaged in three different sized PET bottles, up to 1 l because one-way plastic bottles are easier to handle than returnable glass bottles.
Insiders estimate that the brewery, even with its second-hand kit, represents an investment of some USD 25 million to USD 35 million. If this sounds like a lot of money, bear in mind that Wagner controls the CAR's biggest gold mine, capable of producing as much as USD 290 million of gold annually.
Wagner: a new take on beer marketing
The brewery bombing was the latest – reported - attempt to intimidate Western businesses in the CAR. Mocaf, which is one of the largest manufacturing firms and employers in the country, celebrates its 70th anniversary this year. In 1993, it was acquired by France's Castel, which has enjoyed a beer monopoly since. Annual beer production is estimated at 300,000 hl – which is a significant volume, given that 60 percent of the CAR's population (5.5 million people) live in abject poverty.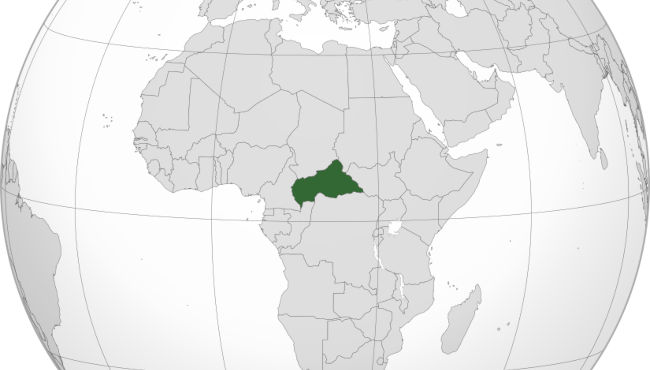 Most likely, the Russians saw that the beer business in CAR is highly profitable, but Mocaf would have refused to cooperate with Wagner. The Russians then upped the ante and built a new brewery in no time. Its beer, called Africa Ti L'Or or "Bière Russe", appeared in bars across the capital in January. Employing strong-arm tactics, riders on motorized tricycles distributed the beer to venues, forcing them to accept it, media said.
To market the brand, a smear campaign was launched. Flyers in French accused Mocaf of "financing terrorists" with images of a Kalashnikov loaded with Mocaf beer bottles. Another flyer read: "Each time you buy a bottle of Castel, you finance the war and kill yourself." The new-style Russian beer marketers (ahem) were referring to allegations, made by the American NGO The Sentry, that one of Castel's subsidiaries had paid rebels in the CAR to protect its sugar operations. A French prosecutor launched investigations against Castel in 2021.
If the drastic language did not persuade punters to switch to the Russian beer, the slightly lower retail price would have. A 1 l bottle of Africa Ti L'Or beer initially sold for about USD 1.70.
Who owns the brewery?
When it comes to the brewery's owner, things get really interesting. Per Bloomberg and other sources, it is owned or fronted by a Wagner operative, the 34-year-old Dmitri Sytyi (alternatively Dimitri Syty), who acts as Russia's cultural attaché in the CAR and communications advisor to President Touadera.
Having cut his teeth at the Internet Research Agency, a troll factory funded by Wagner's boss Prigozhin, the young man came to the country in 2017 even before the arrival of Wagner mercenaries to liaise with the government and later to organise the president's re-election. He has since widened Wagner's business empire to include (amongst others) the mining company, Lobaye Invest, and a distillery in neighbouring Cameroon, whose product Wa na Wa, allegedly a vodka, is sold in the CAR in sachets (a popular packaging for poorer punters).
On 16 December, he received a parcel bomb, which resulted in injuries to his hand. He was evacuated to Russia. Wagner's leader, Yevgeny Prigozhin, immediately accused French intelligence services of being behind the attack and declared France a "state sponsor of terrorism." But Western officials have since speculated that Russia itself may have been behind the attack to discredit France, or even to teach Mr Prigozhin a lesson that Wagner is to serve Russia's interest and not his own. In any case, Mr Prigozhin's lieutenant quickly returned to the CAR in April to resume his work as a propagandist. President Touadera wants to change the constitution to allow a third term as president. A referendum is due in August.
A decoy brewery?
These are the known facts. But they still trigger pertinent questions. Strangely enough, the satellite images of the Wagner brewery do not show any trucks. If this were a working brewery, you would expect a long line of trucks outside its perimeter at all times.
Insiders suspect that the brewery is either down already - or is used as a front for another Wagner business, which the group wants to keep away from the satellites' cameras.
Moreover, even if Wagner were to drive Castel out of business completely, its brewery would only contribute a fraction of the profits Wagner makes from mining. So why bother? Considering the complexities of the beer business in general, insiders say it is highly plausible that the brewery serves an altogether different purpose.
Russian stagecraft
Following Mr Prigozhin's failed mutiny on 23 June, the US website, The Daily Beast, reported on 30 June that the Kremlin intends to replace Wagner's leadership in the country, meaning that Mr Sytyi could be booted out.
Although the CAR government denies it, on 3 July, Russia began to repatriate hundreds of soldiers from 14 of Wagner's camps across the country (it runs 47). Some 1,000 soldiers continue to be deployed to CAR, French observers estimate.
But, lo and behold, on 10 July, the Kremlin confirmed that Mr Putin had met with Mr Prigozhin and his commanders a few days after the mutiny. To Kremlin observers it appears as if Mr Prigozhin and his Wagner Group may now keep the CAR assets after all.
Amidst Russia's smoke and mirrors, one thing is certain, though. Castel's worries are not going to go away anytime soon.