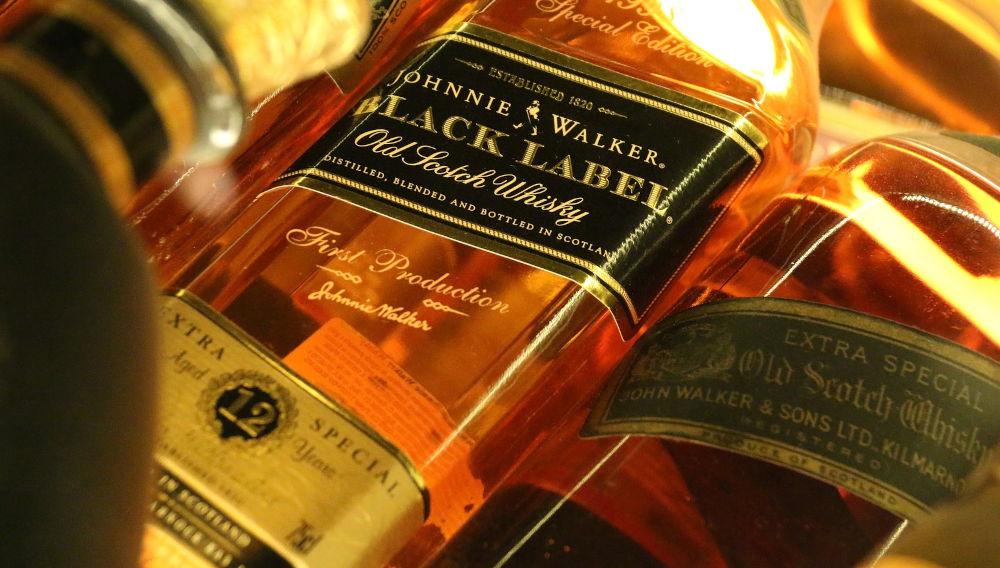 26 May 2023
Russian police raid fake Johnnie Walker bottling plant
Russia | Russian police busted an illegal plant bottling counterfeit Johnnie Walker as well as other whisky, rum, and cognac brands outside Moscow. Apparently, the booze they found was unsafe to drink.
Reports say the police seized more than 3,000 bottles of alcohol and two tonnes of spirit, as well as empty bottles with labels from well-known brands.
The Herald, a Scottish newspaper, reported on 10 May, that there has been a boom in the production of whisky - both legal and illegal - in Russia since Vladimir Putin's invasion of Ukraine hit imports.
Dodging western boycotts
The Scotch Whisky Association, an industry body, is equally worried about a swathe of new Russian brands, which look designed to be passed off as Scottish.
But, as the latest law enforcement action shows, there are also efforts to fake existing brands, which are either becoming scarce or too expensive.
Johnnie Walker is a brand owned by Diageo. The world's major drinks group stopped exporting to Russia last year and has wound down its presence in the country. It used to bottle Bell's and White Horse whisky near Moscow.
Taking a detour
However, Russian distributors have started buying Johnnie Walker from other countries that are sympathetic to Russia, such as Turkey, China, and Kazakhstan, through a mechanism called "parallel imports", which has the blessing of the Kremlin. That way they are circumventing Diageo's boycott.
In 2021, before the invasion of Ukraine, Russia directly imported GBP 28 million (USD 35 million) worth of Scotch. But this figure does not include imports made via Latvia. The small Baltic country of 1.8 million people imported GBP 156 million (USD 195 million) worth of Scotch in 2021, which made it the sixth biggest importer of Scotland's most important export.
All in all, Latvia imported some USD 250 million worth of whiskies (Scotch, Irish, American, and other) in 2019, the bulk of which (USD 182 million or 12.4 million litres) went straight through to Russia. Despite western boycotts, Latvia is rumoured to still export vast amounts of western spirits to Russia.