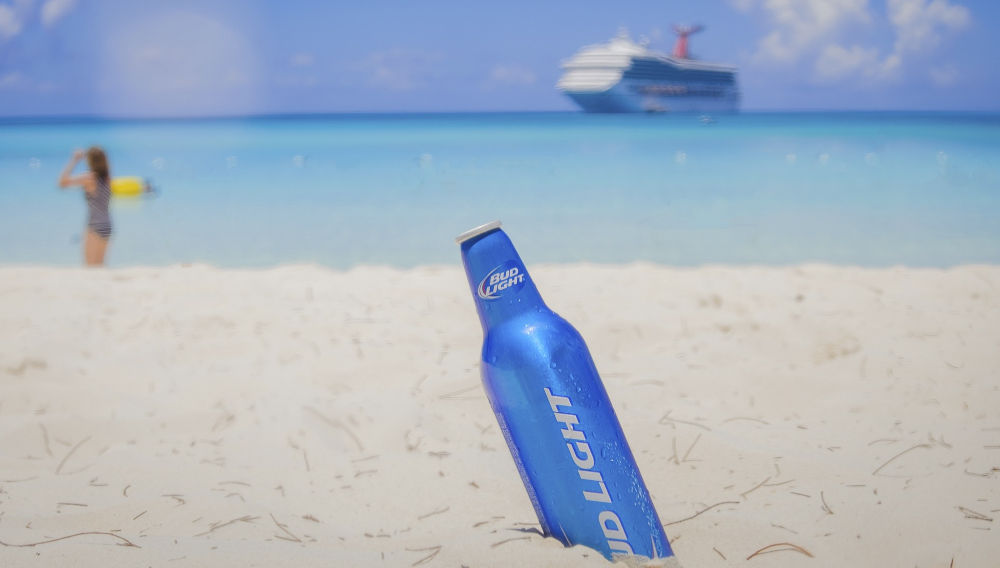 12 May 2023
It is "too early" to assess any potential Bud Light backlash, AB-InBev's CEO says
Belgium | AB-InBev's CEO Michel Doukeris addressed the Bud Light controversy during the company's first quarter 2023 earnings call on 5 May. He said it is "too early to have a full view" of the impact of sponsoring an Instagram post by transgender influencer Dylan Mulvaney.
"The Bud Light volume decline in the US over the first three weeks of April, as publicly reported, would represent around 1 percent of our overall global volumes for that period," Mr Doukeris said. Instead, he highlighted the company's global reach, saying that Bud Light is just one beer within its portfolio and will not change the company's full-year outlook.
Mr Doukeris acknowledged that the controversy has "impacted our people and especially our frontline workers," including truckers, sales representatives, and servers. In recent weeks, several Anheuser-Busch facilities have been threatened, including a bomb threat at a brewery in Southern California.
He also reiterated that Ms Mulvaney's post was not an ad campaign and blasted the "misinformation" surrounding the sponsored post. A single can with Ms Mulvaney's face on it was given to her and was not for sale to the general public.
Damage control
In late April, representatives from AB-InBev's American unit had met with distributors to help them "dispel potential retailer misconception" about the Mulvaney ad. On 2 May Anheuser-Busch gifted a case of Bud Light to all employees who work for its distributors.
The firm promised to hike marketing spending on the brand threefold to alleviate any impacts on sales.
During the pandemic, ad spending on Bud Light was cut sharply. Ad spending was USD 125 million in 2019, then dropped to USD 76 million in 2020 and USD 57 million in 2021, according to the trade publication Beer Marketer's Insights, which cited data from Kantar.
Fallout from controversy not included in first quarter results
Sales of Bud Light have declined over the past month. As reports the website Beer Business Daily, in April total beer volumes declined 3.2 percent, while A-B's volumes were down 12.5 percent and Bud Light's a staggering 21.4 percent. Meanwhile, Molson Coors' volume was up 7.6 percent and Constellation's up 3.8 percent.
Analysts at Evercore, a bank, wrote on 18 April: "Our experts noted that Coors Light would be the most likely beneficiary, due partially to its price parity with Bud Light in the mainstream segment. … Potential market share changes among these brands will remain topical over the coming months as investors try to gauge the depth and length of the fallout from the early April boycott."
Bud Light's sliding sales were not reflected in AB-InBev's first quarter report because Ms Mulvaney published her post on 1 April - a day after the first quarter ended.
AB-InBev's first quarter results
Overall, AB-InBev reported strong first quarter earnings, with revenue growing 13.2 percent to USD 14.2 billion, compared to the same quarter last year.
Normalized EBITDA for the quarter was up 13.6 percent organically to reach USD 4.75 billion, with the margin expanding 13 basis points to 33.5 percent.
Total volumes grew by 0.9 percent, with own beer volumes up by 0.4 percent and non-beer volumes up by 3.6 percent. Revenue per hl grew 12.4 percent.
For the full year, AB-InBev expects its EBITDA to grow in line with its medium-term outlook of 4 percent to 8 percent and revenue to grow ahead of EBITDA.