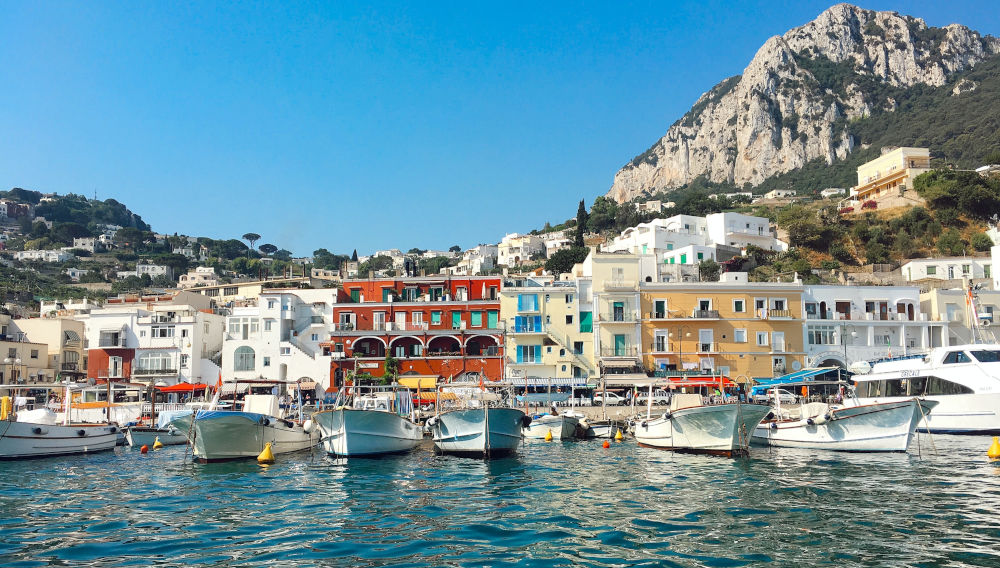 21 April 2023
Here comes another Mediterranean lager: Asahi launches Peroni Nastro Azzurro Stile Capri
Italy | Folks at Asahi seem to have a thing about the Gulf of Naples and the island of Capri. Best known for its sublime natural beauty and fashionable Capri pants, Asahi is now promising us a Capri-style beer. From April, Peroni Nastro Azzurro Stile Capri will be launched in Hungary, Italy, Romania, the United Kingdom, and Ireland.
Asahi's European unit, which bills itself the "custodian of Peroni Nastro Azzurro", is rolling out a brand extension, a lager with 4.2 percent ABV, which "offers a refreshing, summery taste brewed with a light touch of Italian lemon zest [and olive leaf] that evokes the sense of an Italian beach holiday."
With a nod to Corona Extra, the original beach lager, the beer will be sold in a flint bottle which is to showcase "the golden richness of the liquid".
Peroni Nastro Azzurro Stile Capri will be produced at Asahi's breweries in Rome and Bari.
Craft brewer Kbirr forces Peroni to cease Birra Napoli
The new brand's clumsy name – "Capri style" – may be an admission by Asahi that it has learnt a lesson from a previous product launch, which went badly wrong.
In 2019, Asahi's Italian unit, Birra Peroni (re)introduced the Birra Napoli brand, creating a considerable fuss in the industry. In fact, the brand's professed links with Napoli/Naples did not exist, apart from an alluring packaging and the use of some raw materials from the surrounding Campania region. The only real connection had been severed 15 years earlier, when Peroni's then owner, SABMiller, shuttered its brewery in the city.
Unafraid to take on a Big Brewer, the craft brewer Kbirr from Giugliano, Napoli, contested the launch of Birra Napoli. It dragged Peroni to court, requesting that it changes the label of its brand because it misled consumers. The case was only settled in October 2022, when Peroni agreed to cease the production of Birra Napoli until 2025, and to pay all legal costs.
A new Capri style
As far as we know, there is only one brewery on the island, the artisan brewery Birra Capri, which was founded in 2006. It brews three different beers, a blond ale, a Pilsner, and a wheat beer. Hardly unique styles.