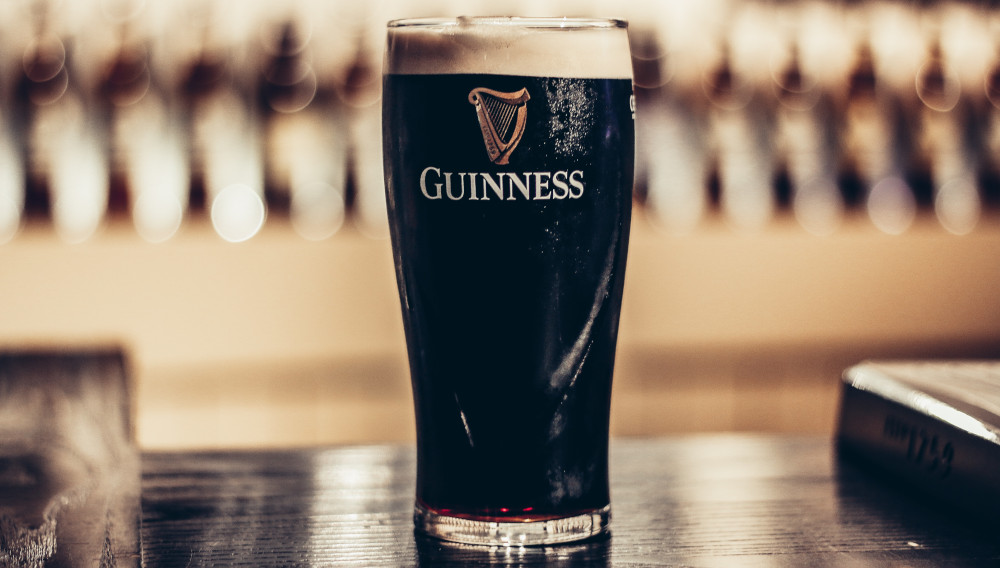 12 August 2022
Diageo to build new EUR 200 million brewery in Ireland
Ireland | Drinks company Diageo, which owns Guinness, is to build a EUR 200 million (USD 205 million) brewery near Newbridge in County Kildare, some 60 km to the west of Dublin. It is expected to go on-stream in 2024 with a capacity of 2 million hl.
Diageo plans to shift the production of lagers and ales, such as Rockshore, Harp, Hop House 13, Smithwick's, Kilkenny and Carlsberg to the carbon neutral facility. This will free up capacity at Guinness' main brewery at St James's Gate in Dublin, which will be used to ramp up beer exports.
In September, Guinness will officially ask the Kildare County Council for planning permission.
The plant will be completely powered by renewable energy and will use the latest technology to reduce its water and energy consumption as much as possible, Diageo said. By one estimate this will avoid carbon emissions of up to 15,000 metric tonnes a year.
Here we go again
This is the second time in recent history that Guinness hopes to build another brewery in Ireland. In 2008, Diageo announced plans for a brewery in Leixlip, but following the Financial Crisis and the global economic downturn, the plans were scrapped. The company invested EUR 150 million in St James's Gate instead.
The announcement is also something of a U-turn for Diageo in Ireland. The Irish Examiner newspaper reminded its readers that, for more than a decade, Diageo has been noted for closing breweries across Ireland rather than opening new ones. It closed three breweries – one each in Kilkenny, in Dundalk as well as in Waterford – shedding more than 120 jobs.