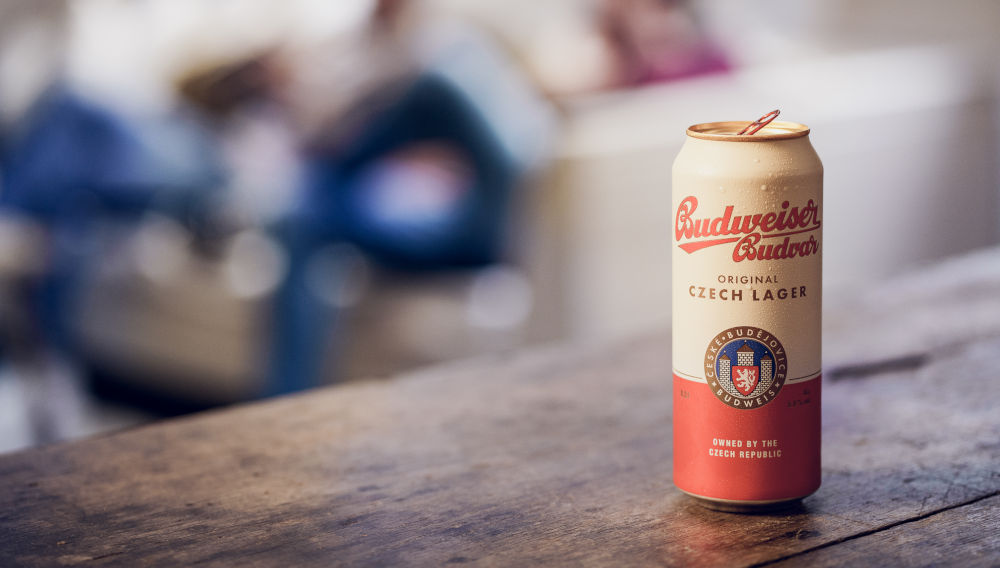 22 July 2022
Czech Budweiser up for sale?
Czech Republic | Faced with paying over USD 600 million in an arbitrage judgment, Czechs are thinking about privatizing the Budvar brewery, heir to the Budweiser moniker and unending court battles with Anheuser-Busch (today AB-InBev). Could this century-old beer battle, hopped with nationalism and language identity, be over?
A politician questioning why the Czech Republic still owns the Budvar brewery in the south Bohemian city of České Budějovice has restarted sale rumors. A sale could potentially unite claimants to the Budweiser name under a single corporate owner and conclude a dispute that has lasted longer than World Wars, the Cold War, and a pandemic or two.
However, the global brewing industry has massively changed since the 1990s. This deal might be seriously, seriously stale – and the potential value from a mid-sized brewery like Budvar might be substantially less than one might think. Also, changes at the two competing breweries in České Budějovice – Budvar and the Samson (now owned by AB-InBev) – may have diminished the need for a deal.
Blood and beer
The reason the Czech government may be pondering a sale of Budvar, is that earlier this year, the Czech Republic lost an arbitration judgment of USD 640 million (CZC 15.5 billion) over a failed blood plasma deal with Daig Human. Without diving into the details, let's just say there is bad blood over this deal dating back to the 1990s. Thanks to a few back-and-forth legal battles, about two thirds of this amount are merely for interest. Czech government sources say they will appeal.
Soon after the judgement was announced, Markéta Pekarová-Adamová, Chairwoman of the center-right Top 09 political party and a junior member of the five-party-coalition government, suggested that the Budvar brewery could be sold to reduce the level of national debt. After all, what is the state doing brewing beer?
Was this an off-the cuff comment, a trial balloon, or a serious idea? One must bear in mind that the founder of the Top 09 party was Karel Schwarzenberg, a local aristocrat and former foreign minister, who also had his fingers in the Becherovka privatization pie.
Overall, online comment was negative, with some commentators pointing out that the Czech national debt was far less than Germany's as a percentage of GDP (42 percent versus 69 percent). As Petr Dvořák, General Director of Budvar, told Brauwelt, "This is not a topic on which it's our place to comment. Our role is for Budějovický Budvar - one of the symbols of the Czech brewing industry and the last large brewery to remain fully in Czech hands – to develop into the future."
What about the family silver?
During the Czech privatization drive in the 1990s, certain companies were considered "family silver" and their actual/potential sale was overshadowed by political considerations. These included Becherovka (alcohol), Škoda Plzeň (trams and trains), Škoda Auto, and Budvar. Their potential sale to German companies was especially problematic.
But in the decades since, Becherovka has been absorbed by Pernod Ricard, and Škoda Auto has grown to be a cash cow for Volkswagen and a lynch pin of the Czech economy. And where ownership stayed in local hands (for example, Škoda Plzeň), company performance has generally lagged.
The fight for the Budweiser name
Budvar is just not any brewery. For a quick cultural and historic reminder, Budvar was founded in 1895 as a Czech publicly subscribed alternative to the town's other, much older brewery – Budweiser Brauberechtigten - Bürgerliches Brauhaus - Gegründet 1795 - Budweis (today's Samson brewery), which was then controlled by the local German-speaking population.
In the 1870s, the town was known as Budweis and so logically, any beer from the town was known as Budweiser. When August Busch traveled through the region to buy hops, he liked the name and took it back to the US, trademarking it in 1877. He also took hops, beer, and a name from the village of Michelob (now known as Měcholupy), but that is a different story.
Court battles between all three breweries have been ongoing intermittently. But most importantly, in 1939, the Czech breweries lost the right to the Budweiser name in the American market (north of the Panama Canal). In the post-WWII era, Anheuser-Busch became the biggest US brewer, with lawyers continuing to snipe away at these Bohemian breweries' use of the Budweiser moniker around the globe.
In the communist era, Budvar and Samson were placed into the South Czech Regional Brewery group. Budvar was one of the country's selected export breweries with Samson being somewhat of an afterthought. 
Tunneling in a barrel
Following the end of the communist regime, beer privatization was in the air. Not only did the Czechs drink a lot, they had the original Budweiser and Pilsner. While SABMiller managed to snag Pilsner Urquell, there were also a few unsuccessful rounds of courtship between Anheuser-Busch and the breweries in České Budějovice.
In one of the more inane privatization moves, the South Bohemian brewery group was split up, with the ownership of Budvar and Samson divided. Budvar remained state-owned, whereas Samson went through a series of new owners, each trying to squeeze value out of their connection to the Budweiser name. During these ownership transitions, Budvar did not – or was not allowed to – acquire the smaller Samson brewery.
Meanwhile, there were court battles all around between Budvar, Samson, and Anheuser-Busch. According to Budvar, there have been around 150 cases so far with Anheuser-Busch. Only about 70 percent of the cases have been closed.
There are the cases between Budvar and Samson, too. While less successful commercially, Samson was able to secure some rights to use several variants of the "Budweiser" name on its products. In addition, Samson secured its ability to have a geographic indication marker on its brews, showing a connection to the local area with its water, hops, malt, and people. 
Budvar: a local hero that few Czechs actually support
In the past decade, a lot has changed in the Czech beer market. AB-InBev's global purchase of SABMiller led to the spin-off of much of SABMiller's central European operations, with Japan's Asahi taking over Pilsner Urquell and its near 50 percent market share. And in České Budějovice, changes have also been underway at both breweries.
Czech beer market 2021 (hl in 000)
| | | | |
| --- | --- | --- | --- |
|   | Total | Domestic | Exports |
| Czech Republic | 19559 | 14320 | 5239 |
| Budvar | 1809 | 480 | 1329 |
| Samson | 86 | 49 | 37 |
| Domestic/export balance (%) |   |   |   |
| Czech Republic | 100% | 73.21% | 26.79% |
| Budvar | 9.25% | 26.53% | 73.47% |
| Samson | 0.44% | 57.42% | 42.58% |
| Domestic market/export market share (%) |   |   |   |
| Budvar |   | 3.35% | 25.37% |
| Samson |   | 0.35% | 0.70% |
Data: Lyle Frink market research
Budvar has grown its output, expanding both its brewing and logistics capabilities. Despite its image as a nationalist Czech beer, it is truly export-focused. While the Czech industry average for exports was 27 percent in 2021, Budvar sent 74 percent of its production abroad. Put it another way, Budvar had a 9.3 percent share of Czech beer production in 2021 – but only had a 3.4 percent share of domestic consumption. This puts the brewer in the odd position of being a local hero that everyone knows, but fewer people drink.
With Samson, the situation changed in 2014, when AB-InBev purchased Samson from a local financier – first the trademarks and then the brewery. This started a slow but stealthy process of investment and renovation. AB-InBev has reportedly invested USD 20 million in the brewery. However, Samson's production has plummeted over the past 15 years, and AB-InBev has struggled to turn the tide. Beer output has stagnated at slightly below 90,000 hl per annum, which translates into a 0.44 percent share of total Czech beer production. 
Wake up to the post-pandemic reality
Covid-19 has hit the Czech brewing industry hard. But is this enough to push the government to exit beer and sell Budvar?
Industry observers do not see a deal, pointing out the political issues. "In the next five to ten years, Budvar will surely not be privatized," said Tomas Maier, economics professor at the Czech University of Life Sciences in Prague. "Remember, if Budvar were to be sold, Parliament has to agree and this would be very difficult," he pointed out.
And why should a government own a brewery? "Well, why not?" He added: "For example, there are three breweries in Germany which are state-owned: Weihenstephan and Hofbräu in Bavaria and Rothaus in Baden-Württemberg."
Therefore, Top 09's Markéta Pekarová-Adamová should be careful what she wishes for. While privatization might fit the party's philosophical bent, the political fallout from Mr Schwarzenberg's role in the 1997 Becherovka privatization led to the fall of the coalition government. At least from a political perspective, it would be a shame if history were to repeat itself.
Keywords
Authors
Lyle Frink
Source
BRAUWELT International 2022