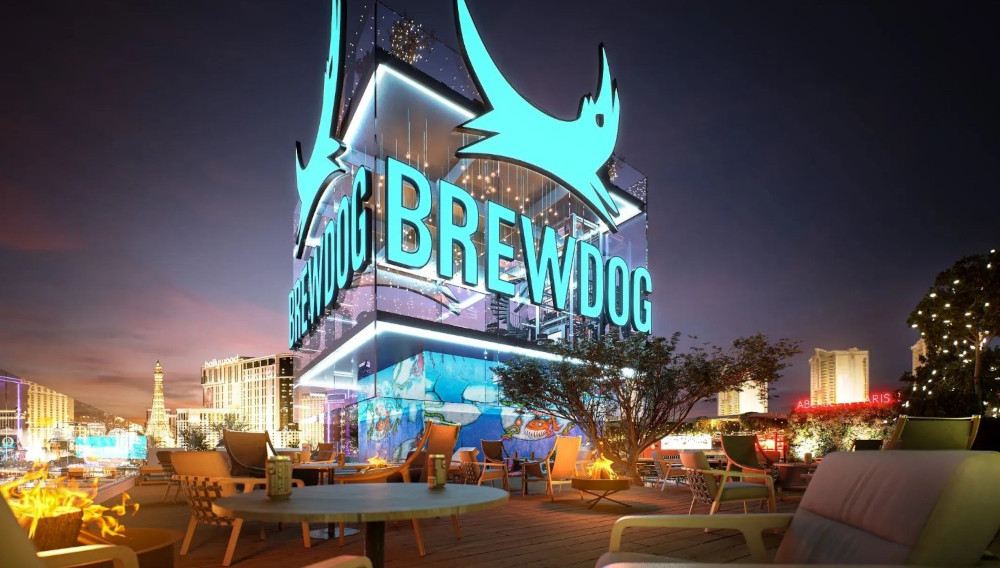 24 June 2022
BrewDog narrows loss as revenue rises to GBP 286 million in 2021
United Kingdom | Is BrewDog a pub operator with a brewery attached, or a brewery which operates a string of bars? This is probably a moot point because, with more than 110 bars globally and nearly 1 million hl beer sales in 2021, BrewDog has shown that its integrated beer and bar business works to its advantage.
On 30 May 2022, the Scottish firm reported a GBP 5.5 million (USD 6.8 million) operating loss for 2021 – although this was down from a GBP 6.8 million loss in 2020 – as revenue was up 21 percent to reach GBP 286 million (USD 350 million).
Adjusted EBITDA rose 79 percent to GBP 14 million (USD 17.5 million) in the year ended 31 December 2021. Profit margins grew to 53 percent, from 48 percent in 2020.
Total beer volumes were up 23 percent over 2020 to reach 962,000 hl, largely driven by the UK, Germany, and Australia.
The Ellon-based brewer said that in 2021 it invested GBP 13 million into expanding its pub estate, with seven new bars and two new hotels opening. It is planning to open more than 25 new venues during 2022.
Elsewhere, the results revealed that BrewDog invested GBP 17 million in advertising, including its TV campaign for Lost Lager.
During a year of complaints from former and current workers over its "toxic culture", BrewDog stated that it spent GBP 9 million more on its staff as it up-scaled resources, learning and development, rewards and culture. The company made 839 new hires in 2021, bringing the total workforce to 2,346. Average salaries across the company rose 3 percent in 2021.
Wooing staff with a profit share
CEO James Watt again drew attention to the recently announced Blueprint plan (May 2022). It saw him give away a 5 percent stake in the company (or a firth of his own stake), which is worth just under GBP 100 million (USD 123 million), to salaried team members over four years. BrewDog will also share 50 percent of bar profits evenly with staff.
The Blueprint plan has had its desired effect. While the UK is experiencing an acute labour shortage, with 1.3 million job vacancies reported in the first quarter 2022, BrewDog has since been inundated with more than 1,000 job applications.
The CEO's statement noted that 2022 has started well since BrewDog is largely un-impacted by Covid restrictions, "albeit with a challenging off trade market".
BrewDog will have a live "Annual General Mayhem" (AGM) again this year. The event will take place on 13 August and will be held outdoors at Hazlehead Park, Aberdeen, for the first time in its history.
Its AGM in the US will be held on 17 September in Canal Winchester, Ohio.