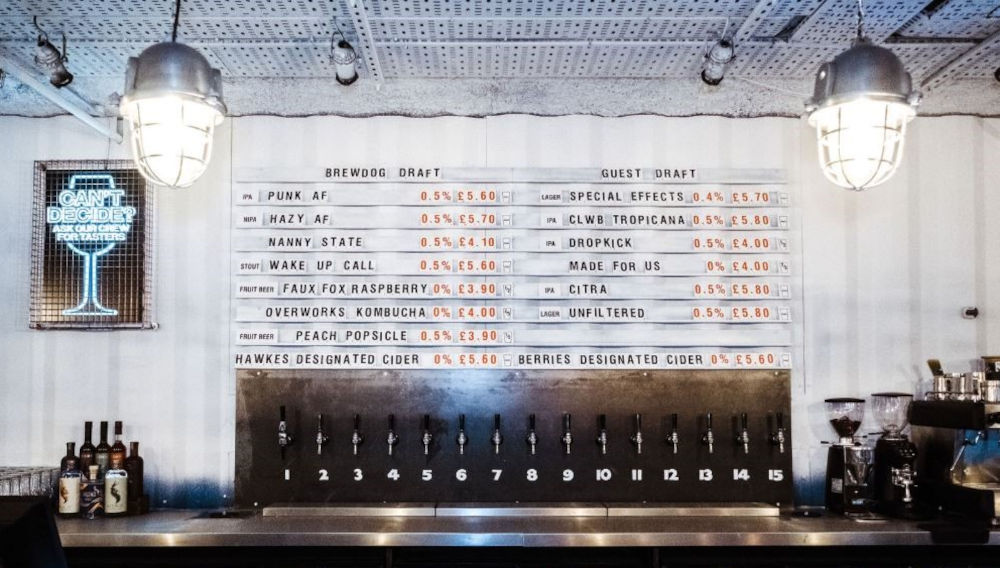 24 June 2022
UK sales of low- and non-alcoholic beers almost doubled but will remain niche
United Kingdom | Sales of low- and non-alcoholic beers have almost doubled in five years, thanks in no small part to the Big Brewers launching 0.0 versions of their flagship brands. The category now accounts for 3.1 percent of the UK's beer market, IWSR said, compared with 2.7 percent globally.
According to research by IWRS and quoted by the Financial Times (6 June 2022), drinkers in the UK bought USD 454 million worth of low- and non-alcoholic beers in 2021, up from USD 240 million in 2016. That is quite some feat, as the overall beer market shrank over that period.
Most consumers seem to consider these beers an adult soft drink rather than a substitute for proper beers, IWSR argued.
After a slow start …
UK innovations such as BrewDog's Nanny State, launched in 2011, and Adnams' Ghost Ship, launched in 2012, probably drove the category before Heineken's introduction of the 0.0 version of its flagship brand in 2017.
It also helped the segment expand that the technology behind low- and non-alcoholic beers has improved.
Emily Neill, head of research at IWSR, told the Financial Times that promoting low-alcohol drinks was partly a commercial decision.
… not mainstream but still an interesting niche
"What you've seen in markets such as the UK and US is consumers becoming much more conscious of their health. [. . .] There's a higher proportion of younger consumers who don't drink at all or would like to moderate their consumption." Ms Neill added: "The other point is . . . it's a push from the companies to meet their ESG [environmental, social and governance] targets, to actually do something about the issues around responsible drinking."
Besides, non-alcoholic beers are often more profitable because they do not incur excise duty, although higher production costs will cut into that advantage.
However, IWSR expects low- and non-alcoholic beers to remain an "interesting niche", akin to speciality beers, rather than acquire a large chunk of the beer market.