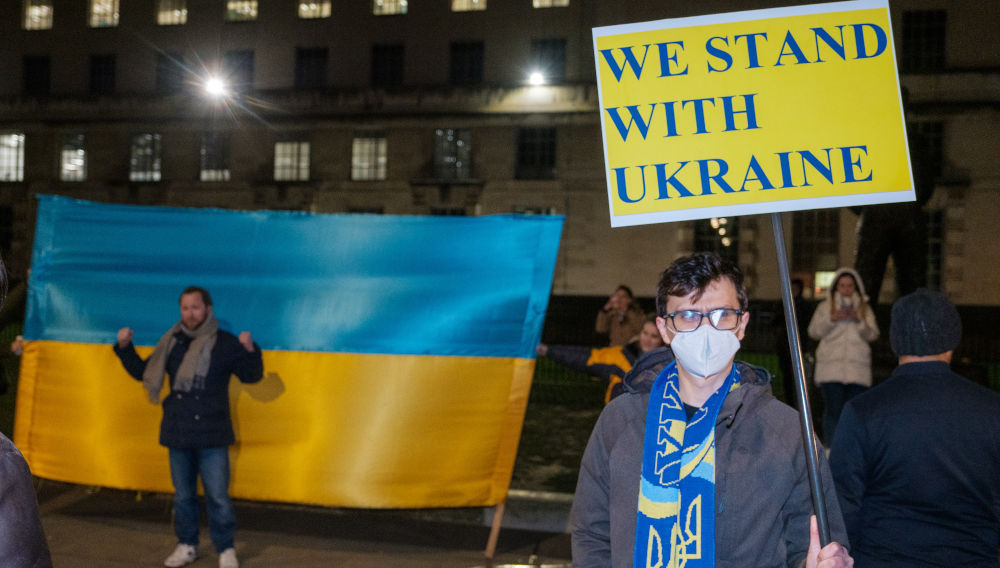 11 March 2022
Western companies are heading for the exit in Russia
Russia | A growing number of international companies, including Apple, Disney and Ford, are dialling back operations in Russia over its invasion of Ukraine. Entertainment studios, like Disney and WarnerMedia, have stopped releasing films in the country, while sneaker maker Nike, home furnishings firm IKEA and fashion retailer H&M temporarily have closed their shops.
For some companies, the decision to exit Russia brings decades of lucrative, if sometimes fraught, investments to a close. It came as a surprise that Russia's largest foreign investor, BP, was the first to announce, on 27 February, that it would abandon its 20 percent stake in state-controlled oil giant Rosneft, a move that could result in a USD 25 billion write-off.
Pressure is also building up on companies that have not yet joined the exodus. The CEO of the New York state's pension fund said on 4 March that McDonald's, PepsiCo and other companies "need to consider whether doing business in Russia is worth the risk during this extraordinarily volatile time."
Brewers respond too
Others too have found it hard to navigate the crisis. Danish brewery group Carlsberg immediately suspended production at its three breweries in Ukraine, following Russia's invasion, but indicated operations in Russia, where its subsidiary, Baltika, runs eight breweries and employs about 8,300 people, would continue production.
However, Carlsberg said on 5 March that it would halt new investments into Russia and suspend exports of beer and other beverages to the country as a result of its invasion of Ukraine.
Carlsberg, which condemned the acts of violence in Ukraine, will now run is Russian business as an isolated unit. Eastern Europe, which basically means Russia, accounts for an estimated 13 percent to 14 percent of Carlsberg's volumes, but its profit contribution would be higher.
Heineken, also on 5 March, said it will stop its exports to Russia. All new investments in the country have been halted. Its breweries in Russia will continue production, though. With approximately 1,800 employees, Heineken claims to be the third largest brewer in the country.
Before Carlsberg and Heineken issued their statements, the state-owned Czech brewer Budějovický Budvar (Budweiser Budvar) and Asahi-owned Plzeňský Prazdroj (Pilsner Urquell) said on 2 March that they would stop supplying their beers to Russia. A day later, on 3 March, Pivovary Staropramen, which is owned by Molson Coors, said it would follow suite and halt its exports.
Interestingly, the world's major brewer, AB-InBev, has so far refrained from commenting on the war in Ukraine. It even declined to comment, on 24 February, when Russia's invasion began, whether its Ukrainian breweries were still in operation. It was AB-InBev's joint venture partner, Turkish brewer Anadolu Efes, which announced that production had come to a standstill.
By 6 March, there was still no official statement by AB-InBev. Is it because AB-InBev is afraid of rubbing Brazil's President Jair Bolsonaro the wrong way? Brazil is one of AB-InBev's major markets and its president, on 27 February, declined to condemn Russian President Vladimir Putin's invasion of Ukraine, saying that South America's biggest country will remain "neutral", not least because Russian fertilizers are crucial for Brazil's giant agribusiness sector. Nevertheless, Brazil, on 2 March, joined 140 other countries in the UN General Assembly and voted to reprimand Russia for invading Ukraine.
The Russian government responds
Russia has been trying to stop the business exodus with new capital controls. According to state media on 2 March, Prime Minister Mikhail Mishustin said that Western companies were taking decisions because of "political pressure" and would be prevented from selling Russian assets until that subsides.