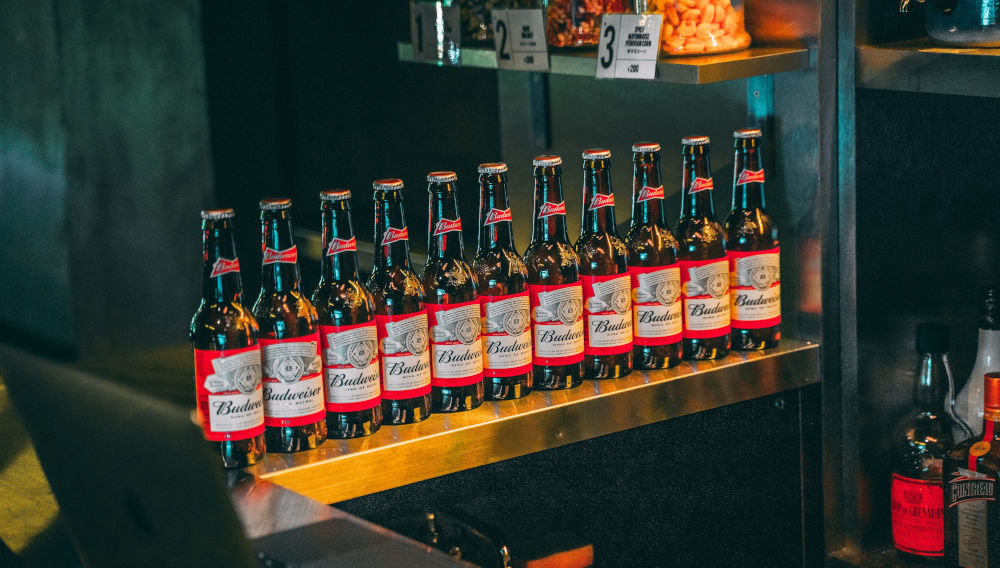 17 December 2021
AB-InBev mounts a defense of beer
Belgium | AB-InBev's new CEO, Michel Doukeris, set the company's first earnings target on 6 December 2021, forecasting 4 percent to 8 percent in organic growth over the next four years, based on rising beer sales and expansion into other drinks and even food.
Mr Doukeris, who succeeded CEO Carlos Brito on 1 July, said that the global beer market had expanded over the past four years, despite a false narrative that it was not growing. He dismissed the suggestion beer is losing ground to spirits, saying "it's about time for people to get the right story" about its popularity.
"Beer is big, beer is profitable and beer is growing," he said.
Well, global beer output data compiled by BarthHaas ("World Beer Report") says otherwise, but who are we to quibble with Mr Doukeris? This does not mean that beer consumption is in decline everywhere. It is certainly down in in the likes of the US, Japan and Germany, although in emerging markets, beer is winning.
Mr Doukeris emphasised that AB-InBev can move beyond the strategy of acquisitions and cost-cutting, pursued by his predecessor over 15 years, and pay down debt by speeding up growth.
Beer it is
AB-InBev, which sells one in four beers globally, should benefit from that growth by pushing higher-priced premium beers, promoting non-beer products such as seltzers and canned wines and RTDs, and selling more online.
Yet Doukeris added: "The first and most important part of our growth story will be the category that we lead today, that's beer."
In the ten-year period from 2010 to 2019, AB InBev's EBITDA rose by an average of 7.3 percent, then dropped 2.4 percent in the pandemic year 2020. The Belgium-based firm is expecting 10 percent to 12 percent in profit expansion this year.
Investors hear the message well
As commented the Financial Times newspaper, "AB-InBev's CEO is seeking to counter a perception among investors that drinkers are increasingly favouring spirits over beer, especially since home cocktail-making took hold in the pandemic."
AB-InBev's investors really need some convincing. Shares in AB-InBev have lost almost 30 percent of their value since the start of 2020. In contrast, those in Diageo, the world's leading drinks company, have rallied more than 25 percent.