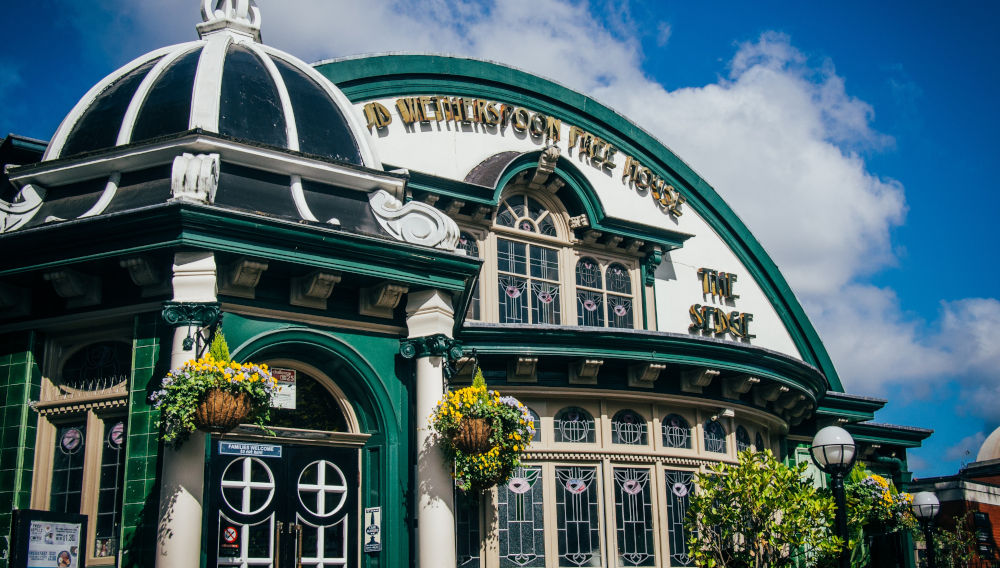 16 July 2021
Staff call on Wetherspoon to double bank holiday pay
United Kingdom | A number of JD Wetherspoon staff have joined a campaign calling for double pay for those working on bank holidays. By early July 2021, more than 50,000 people had signed the petition, which is open to customers, staff, and members of the public.
The organisers argue that employees at the UK's largest pub chain (860 venues) deserve extra wages for tough bank holiday shifts, when hospitality has to deal with "many difficult customers".
Annually, there are eight bank holidays in England and Wales, nine in Scotland and ten in Northern Ireland.
Protest beer mats
The group, which uses the online platform Organise, is planning to print thousands of beer mats to take the message to Wetherspoon's boss Tim Martin "in the style he knows best".
It will be remembered that the outspoken Brexiteer Mr Martin distributed almost two million Pro-Leave beer mats before the 2016 Brexit referendum, and a further 500,000 supporting a no-deal Brexit in 2018.
Staff will also remember only too well that in March 2020, at the beginning of the first coronavirus lockdown, Mr Martin told his 37,000 workers in a video that they should feel free to take jobs at retailers such as Tesco while Wetherspoon pubs remain closed. This did not go down well with them as the government had announced that it will pay 80 percent of salary for workers at firms such as Wetherspoon affected by covid.
Pubs are fully open but sales below 2019
Due to continuing weak sales, Wetherspoon said on 7 July that it will seek debt waivers from its lenders for the next financial year. Compared with the same period in 2019, its last "normal" year, bar and food sales slipped 49 percent between 12 April and 16 May, when outdoor dining was permitted, albeit with some restrictions. But sales were still down 15 percent between 17 May and 4 July when pubs were fully open.
Wetherspoon recorded an operating loss during the first six months of its current financial year (until January) as its pubs were closed through the key Christmas season.
The company, which currently has most of its pubs open except those at airports, confirmed that it expects to make a loss for the year ending 25 July. Its sales are forecasted to drop to GBP 805 million (USD 1.1 billion) from GBP 1.8 billion in 2019. Its net debt will rise to GBP 833 million, from GBP 812 million in January 2021.