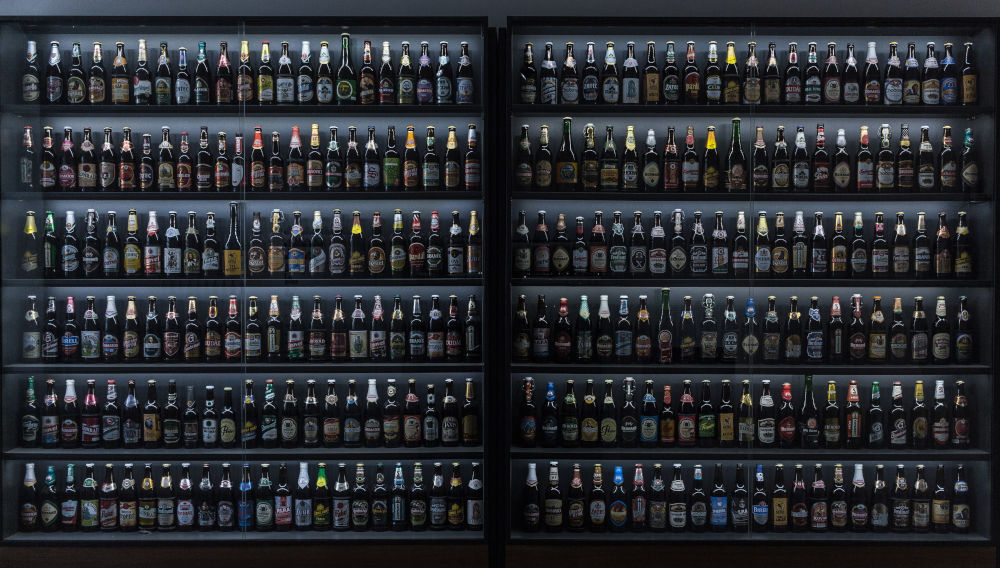 08 July 2021
Hard times on the Czech tourist trail
Czech Republic | Well before the onslaught of the covid pandemic, beer was an integral part of the Czech national consciousness. After all, the country had come up with the names of Pilsner and Budweiser beers, regularly topped the international consumption charts, and even had a president write a one-act play about life in a brewery.
That was then. In the post-communist now, as the industry was consolidated by international brewers, overall Czech beer consumption slid. It was an uneven slide for the on-premise as Czechs discovered the joys of buying beer at the supermarket and drinking in front of the TV.
In many ways, the tourist trade saved the on-premise. As Czech drank at home, millions of others – incoming foreign tourists – were flooding the country's bars and restaurants. In the banner year of 2018, an estimated 21.3 million people visited the country – about twice the native population –, while 1.3 million visited the capital city of Prague. Regardless of whether they stayed in an upscale boutique hotel, Airbnb, or youth hostel, these tourists were hungry and thirsty.
Incoming tourists were ready to spend more on food and beverages than the average Czech. Quenching this thirst led to the establishment of a number of microbreweries in Prague, a trend that then spilled over throughout the country as Czechs rediscovered local brews. Consider this a virtuous circle: tourists drink, they support microbrewing efforts; microbreweries expand and try out various styles, allowing Czechs to expand their beer consumption beyond the typical pils. In addition, the growing crowd of microbrewers also supports beer festivals, highlighting an awareness of craft beers.
Fuelled by tourism, the numbers of microbreweries grew to reach 500 in 2020 according to Jan Šuráň, President of the Czech-Moravian Association of Mini-Breweries (ČMSMP).
Covid and the double whammy
When covid hit in early 2020 it was a double, maybe a triple whammy for breweries. First, the government largely shut down the hospitality sector. In addition, the flow of tourists was choked off to almost zero. While the big breweries were able to largely shift supplies to the (albeit less profitable) off-premise, microbreweries had a harder task redirecting and repackaging their beers. Still, many microbreweries did manage to set up their own side windows (selling beer to punters in the street), join a cooperative affair such as zachranpivo.cz (with info on 356 microbreweries) or get their wares listed in an online delivery shop like rohlik.cz. Of course, the microbrewers association's annual event was cancelled.
The second wave of covid was a virtual rinse and repeat situation. Official data for 2020 covering the first shutdown show a 51 percent drop (year-on-year) in the number of hotel guests and a near halving of the number of overnight stays. The number of international arrivals plummeted by 74 percent. On the bright side, the number of domestic hotel guests was only down 28 percent and there was even a 20 percent surge in July and August during the brief opening between the covid waves.
Three cheers for the locals
Mr Šuráň's estimates that microbreweries' production fell by 30 percent in 2020, as five breweries stopped production and about 25 hunkered down. Within this total decline, the data gets interesting. "The decline is quite irregular," he explained. "Breweries in the centres of large cities, which depend on tourism, are at practically zero [production], while breweries in small cities or on the outskirts of large cities have seen an increase of 5 percent to 10 percent in production."
So while covid may have increased domestic interest in a microbrew – it did so in the wrong spots. "Prague was and still is the centre of Czech minibrewing, however, the touristic centre of Prague is practically devastated," he added. "Unfortunately, domestic tourists do not go to the main tourist spots (Prague, Karlovy Vary, Český Krumlov), so they will not solve the problem of the local breweries." Official data for the first six months of 2021 are not out yet, but one can anticipate a similarly dismal situation: Very few international tourists in the hot spots, and a surprising surge of domestic tourism.
Pre-covid, the country's two largest brewers, Pilsner Urquell (Asahi) and Staropramen (Molson Coors) were looking at the microbrewery/premium beer market. Staropramen brought more specialty tap beers to the off-premise. "Because they are popular, we decided to introduce them in retail," pointed out local spokeswoman Denis Mylbachrová. In addition, Staropramen bought a stake in the Pardubice brewery, located 120 km east of Prague. This relatively small brewer is historically the country's major producer of porter beers. While there is no visible interest in establishing a craft brewery, Staropramen has specialty beers made at its Ostrava brewery for select pubs.
Proud with the market leader
In 2019, Pilsner Urquell began the renovation of their abandoned power plant at the Plzen plant to turn it into the Proud microbrewery, essentially an experimental lab. With a batch size of 30 hl and a total annual capacity of 10,000 hl, the first "Proud" beers were launched into the market in late 2020. This is a drop in the bucket, compared to the amounts of Gambrinus and Pilsner Urquell brewed next door. However, Proud has different goals than the usual microbrewery.
For starters, the focus is on awareness and visibility more than on sales. Currently, there is not even a restaurant or taproom on site. Proud's beers are sold at the Pilsner Urquell gift shop, through their own webshop, and at about ten sites in Plzň.
Founded and managed by two Pilsner Urquell employees, the microbrewery is financially and legally integrated into larger brewery. Its standout beer is, surprisingly, not a pils. "We are quite proud (pun intended) of our [award-winning] non-alcoholic IPA, which is something that not many craft breweries do in Czech Republic," said Proud director Michal Škoda.
The launch of the Proud brewery does have a number of common touchpoints with Pilsner Urquell. First, as the clear market leader, with about 50percent of the market, the firm's focus is on selling more premium products not volume. It has discontinued the PET bottle for its budget brands despite the potential loss of sales. Therefore, having a crafty low or no-alcohol beer goes perfectly along with the company's "Inspire people to drink better" motto.
Pilsner Urquell is also being nice to other microbrewers. In an interview with Expats.cz, Grant McKenzie, CMO of Asahi Europe, mentioned that his firm had invited half a dozen microbreweries to participate gratis in the last Pilsner Fest event.
Covid willing, the Czech-Moravian Association of Mini-Breweries (ČMSMP) will hold its annual festival at the Prague Castle this September – and the Proud microbrewery will be an active participant.