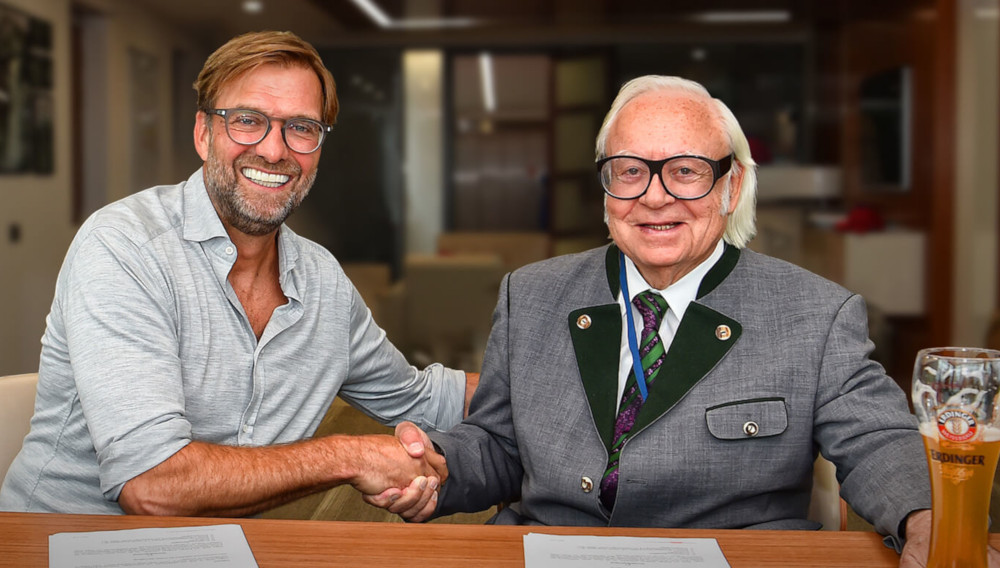 16 January 2020
Jürgen Klopp becomes Erdinger's brand ambassador
Germany | The one and only Jürgen Klopp, Manager of the Champions League winner Liverpool FC, has become Erdinger's brand ambassador.
The partnership was announced on 29 December 2019, the day Erdinger's owner Werner Brombach celebrated his 80th birthday with over 1,000 guests.  
According to Erdinger, Germany's leading wheat beer brand, Mr Klopp and Mr Brombach have been in talks since 2017. But only following the termination of Mr Klopp's previous four-year contract with brewer Warsteiner (he served as brand ambassador of Warsteiner's non-alcoholic beer) on 31 December 2019, did the two officially seal their deal.
German media assume that the contract is to run for three years initially, for which Mr Klopp will receive EUR 2 million (USD 2.3 million) per year – on top of the EUR 18 million (USD 20 million) he gets from  Liverpool FC. Only in December 2019 had  Liverpool FC extended Mr Klopp's contract until 2024.
Mr Klopp has also been shilling for the car manufacturer Opel and the investment fund DWS.