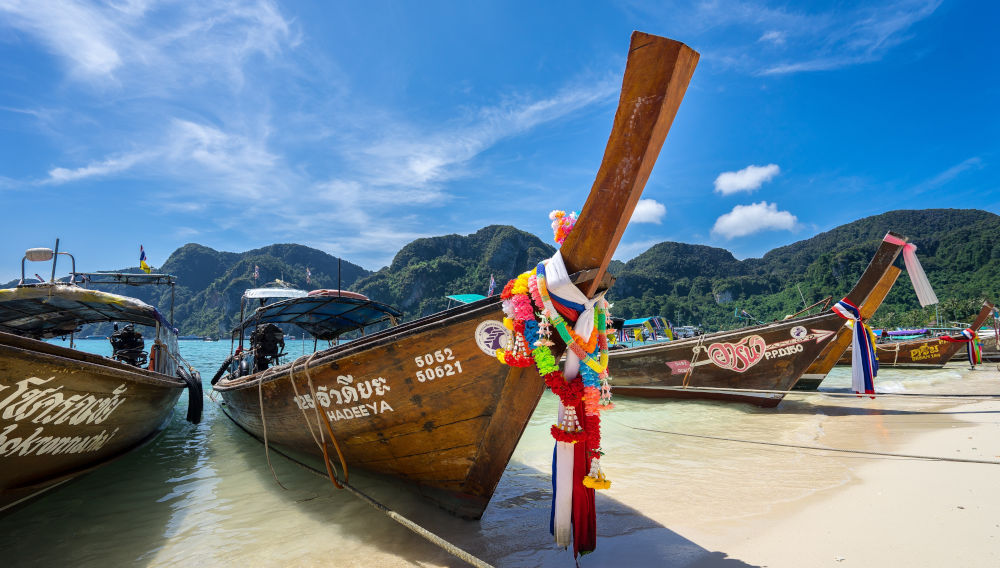 26 November 2021
Thailand reopens to vaccinated tourists but most bars remain shut
Thailand | Tens of thousands of tourists, escaping the northern winters, are expected to arrive in Thailand as the country reopened to tourists on 1 November 2021 after 18 months of covid restrictions. Vaccinated visitors from more than 60 "low-risk" nations are allowed to enter without having to quarantine.
However, much of the country still faces restrictions, with only around 42 percent of the population fully vaccinated. Hospitality venues remain mostly shut, which does not spell good news for tourists hoping to let their hair down.
The BBC reported that the coronavirus pandemic has hammered Thailand's economy, which would previously attract 40 million tourists a year, contributing up to 20 percent of GDP. In 2020, when travel abruptly halted, the country lost about USD 50 billion in tourism revenue.
The Thai government predicts revenues to rebound to their pre-pandemic levels by 2023, although many industry experts say China's ongoing border closures will hamper the sector's recovery. It is hard to know when the Chinese will be allowed to travel overseas again. Before the pandemic, Chinese tourists made up the biggest number of tourists to Thailand, with some 12 million visitors arriving from China in 2019.
No booze, no partying
Businesses in Thailand have urged the government to lift restrictions on alcohol sales, warning the measures are destroying its famous nightlife and risk deterring visitors.
The government banned the sale of alcohol in restaurants and closed bars to dissuade people from going out, after a rise in covid infections in April. Nightlife venues are still shut, while restaurant rules vary by area.
Bangkok lifted its night-time curfew, which had been in place for four months, and allowed some certified restaurants to serve alcohol until 9 pm, but bars remain closed. Media report that some restaurants and bars are flouting the restrictions, and have resorted to discreetly serving alcohol disguised as soft drinks.
Officials said that the sale of alcohol in restaurants and the reopening of entertainment venues would be considered by 1 December.