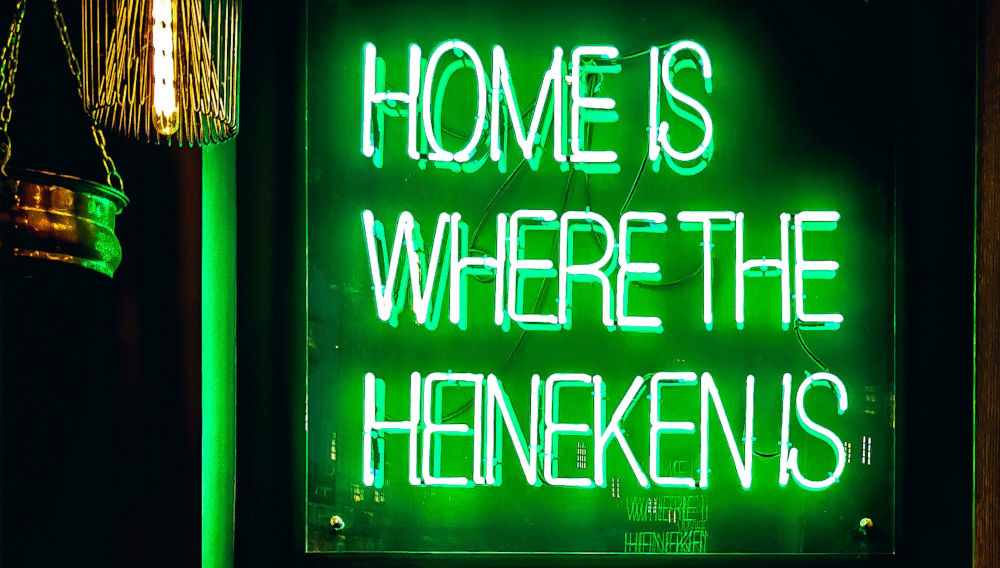 05 August 2022
Namibian watchdog likely to approve Heineken-led consolidation
Namibia | The country's competition watchdog is expected to issue its ruling on Heineken's takeover of Namibia Breweries this month. A member of Namibia's competition authority already hinted in June, in an opinion piece on the website economist.com.na, that the deal could receive the green light.
This is despite the watchdog's concern that the transaction, which includes Distell Namibia, will give Heineken a mighty monopoly.
Namibia Breweries is the market leader in beverage manufacturing. It has an 80 percent beer market share, compared with some 20 percent for AB-InBev. AB-InBev has operated a brewery in Okahandja since 2015.
A major alcohol market
Domestic beer consumption stood at 1.9 million hl in 2019, the last normal year. Add to that perhaps 200,000 hl in cider sales and 400,000 hl of wine sales, and you will understand why Namibia, a country of 2.1 million people, ranks among the biggest boozers in Africa.
Celebrating its 100th anniversary in 2020, Namibia Breweries is one of the few large-scale commercial breweries in Africa that brews according to the German Reinheitsgebot – the Purity Law of 1516.
Its beer portfolio includes brands such as Tafel, Hansa, Camelthorn, King Lager, Windhoek, Heineken, and Amstel. Some of the products are owned by the company, others are brewed under licence. Production is centralised at its Windhoek brewery, with a total capacity of 3 million hl. It also has a microbrewery at the Swakopmund Brewing Company.
A local conglomerate bows out
Heineken plans to buy the 50,01 percent interest of Ohlthaver & List (O&L) in NBL Investment Holdings, which holds 59.4 percent of Namibia Breweries. The remaining 40.6 percent is publicly held. The deal values Namibia Breweries at almost NAD 8 billion (USD 470 million).
O&L is a privately-owned Namibian conglomerate. Its executive chairman, Sven Thieme, said the decision to sell a controlling stake in Namibia Breweries was emotional and tough, but important for the growth of the family empire. He explained that the group is planning to use the proceeds from the sale to invest in a meat business, which has shown the potential to grow within a reasonable period.
Many think the official reason for the sale sounds a bit weak. The beer business has long been O&L's major profit spinner. Estimates put the brewery's EBIT contribution to O&L's profit in excess of 50 percent. So, why sell it now?
What happens after 2025?
Well, under contract, Namibia Breweries brews 450,000 hl annually for Heineken in South Africa until 2025. It actually produces in excess of this figure, as the Windhoek facility provides greater flexibility than Heineken's flagship brewery in Sedibeng near Johannesburg.
However, this volume may shrink once Heineken opens its Durban brewery. Plans for the 3 million hl Durban plant were shelved in 2020, when beer sales in South Africa dropped some 30 percent because of the pandemic. The plans have since been revived.
Imagine the effect on Namibia Breweries' output and profit if Heineken were not to renew the contract. Selling out to Heineken now probably allowed O&L to get the best price for its stake.
Reshuffling production
Once Heineken has completed its takeover of South African drinks group Distell and Namibia Breweries – the combined deal is valued at around USD 4.6 billion – it will establish a regional beverage champion for southern Africa.
Namibia Breweries hopes that the Heineken-Distell deal will create significant opportunities for its Windhoek Lager brand in Africa and beyond. At the same time, it expects to benefit from the local manufacturing of Distell brands, such as Savannah cider, which have a potential retail value of NAD 1 billion (USD 60 million).
The South African competition authorities are still assessing the deal, as it will inevitably lead to greater concentration in the alcohol market. In 2019, before the pandemic, AB-InBev had an 88 percent share of the beer market, giving Heineken and Namibia Breweries 11 percent combined. South Africa's then 200 craft brewers only had 1 percent.