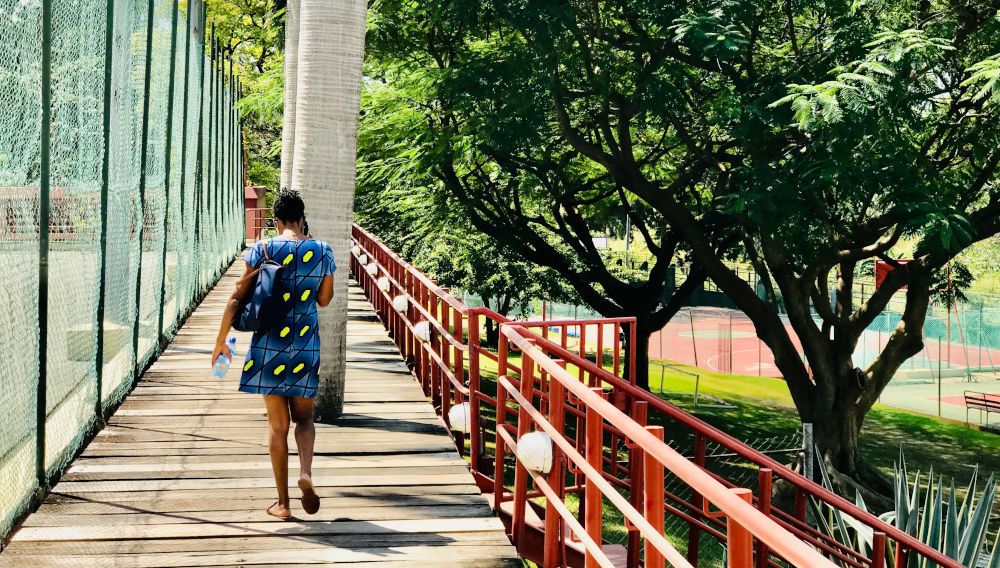 05 August 2022
Nigeria: the battle against roasted fish and beer in capital city Abuja
Nigeria | There are two things Nigerian media really get passionate about: politics and beer. So, you can imagine the outcry after the Minister of the Federal Capital Territory (FCT), Mohammed Bello, in early July 2022, prohibited the sale of roasted fish and alcoholic drinks in parks and gardens in Nigeria's capital, Abuja, after 6 pm. This is to prevent "criminality" in the parks.
Located between Nigeria's Muslim north and its Christian south, Abuja was planned in the 1970s as a garden city, to provide its mostly civil servant citizens with pleasant greenery. Quickly these parks were dotted with bars and eateries for Abuja's 3 million inhabitants to relax after work.
Vendors and publicans protested against the ban and filed a suit against the Minister, calling his action "undemocratic" and "unconstitutional". If the ban were upheld, vendors would lose their livelihoods, as punters mostly visit those bars at night.
Beer contributes to the economy
Beer is important to Nigerian life and its economy. According to the report "Beer's global economic footprint" by Oxford Economics for the Worldwide Breweries Alliance (January 2022), the beer sector contributed USD 2.3 billion to Nigeria's GDP, generated 309,200 jobs, and flushed USD 526 million into the government's coffers in 2019 (our last "normal" year). In 2019, Nigeria ranked 30th out of 70 top beer markets in the world.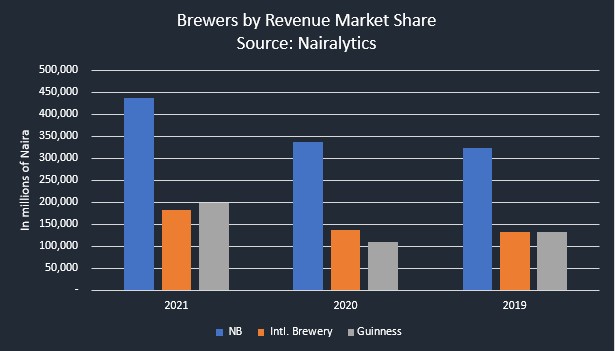 The report stated that the economic significance of the beer sector is larger for lower income countries than for high-income countries. It said: "While in high-income countries the beer sector contributed an average 0.9 percent to national GDP, in low-income economies the equivalent figure is 1.6 percent.
Similarly, the beer sector supports a proportionally larger number of jobs in lower income than in high-income countries (1.4 percent vs. 1.1 percent of national employment). The beer sector also supports significant tax payments for global governments."
Guinness overtakes International Breweries
Nigeria's beer market is dominated by three stock market-listed breweries: Nigeria Breweries (Heineken), Guinness Nigeria (Diageo) and International Breweries (AB-InBev). The website nairametrics.com reported on 22 June that, in terms of revenue over the 12 calendar months of 2021, Guinness overtook International Breweries and became number two brewer in the country, behind Nigeria Breweries.
Nigeria Breweries, with revenue of N 437.2 billion (USD 1 billion), remains the market leader, holding on to 54 percent of total beer revenues of N 817 billion (USD 1.97 billion) for the top three brewers.
Guinness Nigeria has hiked its revenues to N 197 billion (USD 470 million), by taking market share from International Breweries (revenue: N 129.2 billion/USD 310 million) and Nigeria Breweries.
All breweries have suffered in recent years, after International Breweries/SABMiller, in 2013, began to aggressively push its value brands to raise sales and market share. This strategy was continued by AB-InBev.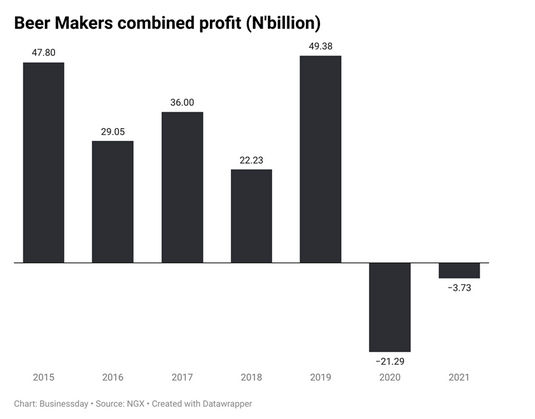 However, observers concur that since the capital restructuring programme in 2019, which gave AB-InBev majority ownership, International Breweries has struggled with debt and lower margins. This suggests, they say, that International Breweries' value play has not paid off.
What is Guinness getting right?
International Breweries briefly took over Guinness's number two spot in 2019, as Nigerians preferred value brands over premium lager beers. But Guinness changed its business model in recent years and introduced several value brands in segments like RTDs and malts.
In its investor presentation (January 2022), the company reported growth in all of its segments: RTDs were up 80 percent, Malts 149 percent, Premium Spirits 59 percent, Mainstream Spirits 38 percent, and the Guinness brand 33 percent. Guinness has also doubled its ad spend between 2019 and 2021, media say. Like the others, Guinness has increased its prices, which helped boost revenue and market share.
Nigerian media groused that in view of Nigeria's numerous problems, Minister Bello in Abuja really should address those – and not go after people enjoying a beer in parks after dark, pundits said.