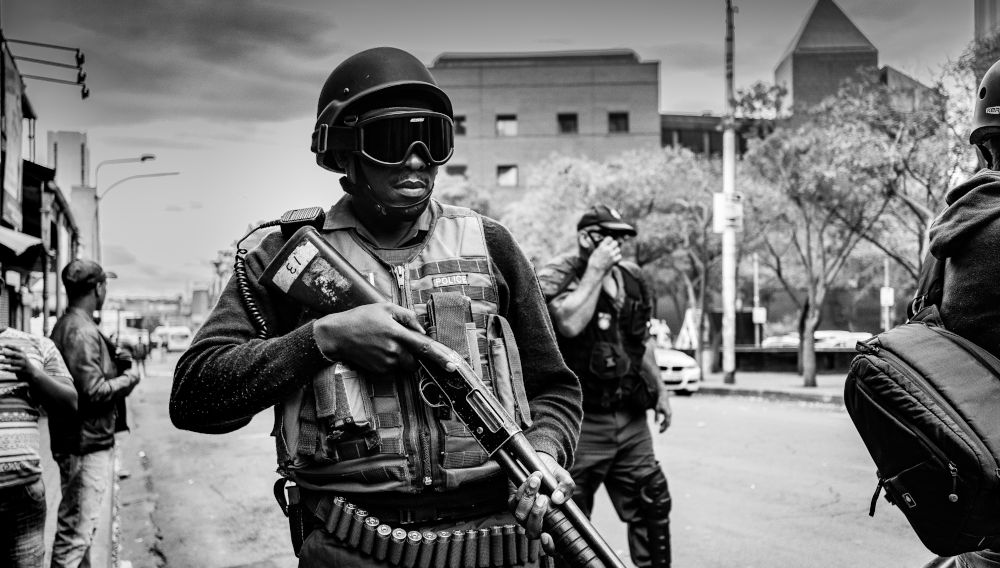 05 August 2021
Liquor industry hit hard by looting and property destruction
South Africa | Hundreds of liquor stores and several beer warehouses in KwaZulu-Natal (Durban) and Gauteng (Johannesburg) were ransacked by rioters during the recent unrest. By some estimate 800 outlets were vandalised and looted.
Craft brewers also suffered huge losses with many unable to save their stock or start brewing again. The two provinces, which together contribute over half of South Africa's GDP, bore the brunt of violent protests, looting, sabotage and destruction of property, which lasted from 8 until 17 July.
All this came on top of the fourth extended ban on alcohol sales, which was announced on 27 June 2021 and was only revoked on 26 July, albeit with restrictions.
While the country's big brewers, AB-InBev and Heineken, as well as the distiller Distell will be able to survive even this crisis, it might just bring the country's surviving craft brewers and wineries to their knees.
South Africa's beleaguered liquor industry called on the government to declare a state of emergency. Instead, President Cyril Ramaphosa sought to deploy some 25000 troops to restore order. The government called it the "largest mobilisation since the end of apartheid". Strangely enough, some 75000 troops were deployed last year to enforce South Africa's first lockdown. Short memory? Or is it an indication that Mr Ramaphosa's government does not know if it has the backing of the army?
Rule of lawlessness
There are probably several reasons for the recent unrest: unemployment and inequality remain high – official statistics say 33 percent of young South Africans are without a job. In reality, the figure could be as high as 70 percent in some parts of the country. But observers concur that the outbreak of violence, which left more than 300 people dead, was not spontaneous. It was in fact instigated by people close to former president Jacob Zuma, to have him released from prison, and if this fails, to make the country ungovernable so as to undermine his successor Mr Ramaphosa. The looting and burning of businesses broke out on 8 July, a day after Mr Zuma began serving a 15-month jail term for ignoring a corruption inquiry.
Mr Zuma, a Zulu, whose powerbase is in KwaZulu-Natal, is widely credited with "state capture" during his presidency (2009-2018), a large-scale system of cronyism, corruption and personal enrichment, that reached as far as the police and the prosecutors. That is why many bigwigs are desperate to thwart Mr Ramaphosa's promised return to the rule of law.
The cost of destruction
The economic cost of the unrest is estimated at ZAR 20 billion (USD 1.36 billion) in KwaZulu-Natal alone, where 161 shopping malls, 11 warehouses and eight factories were extensively damaged. The extent of the damage in Gauteng is still being collated.
Heineken's warehouse in Durban was ransacked and cleaned out over three days, as were two depots owned by SA Breweries/AB-InBev in Kwa-Zulu-Natal, which were also set alight. The damage to these two deports was estimated at ZAR 80 million (USD 5.5 million). Private security companies tried to protect these facilities, but they were overwhelmed by the number of looters and received very little support from the police, due to their own lack of capacity on the ground.
Worse still, looters obtained an estimated ZAR 500 million (USD 34 million) worth of liquor stock, which is now being sold in the illicit market.
Alcohol industry bodies say that the latest losses related to the looting and vandalism exacerbate the dire economic situation that the liquor industry finds itself in, after four successive alcohol bans over the past 16 months related to covid-19.
The industry urged the president to take the necessary steps to stabilise the country, mobilise the necessary resources to restore law and order in the affected areas, and prevent further violence, loss of life and economic destruction.