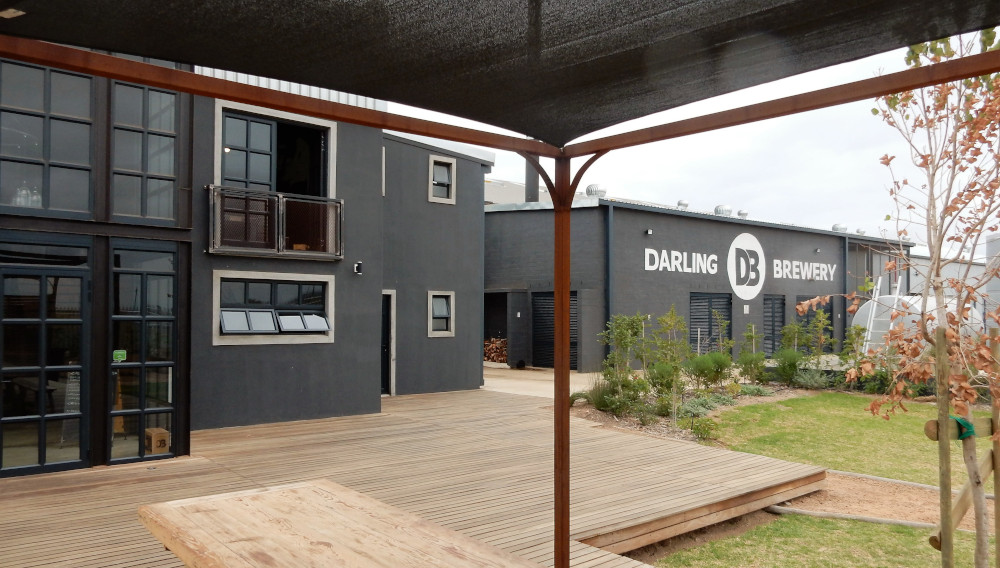 09 April 2020
South Africa's craft brewers fear covid-19 more than Big Brewers
South Africa | It came as a shock to craft brewers that as of 27 March 2020 they are not allowed to brew or to sell any beer for three weeks. Having suffered through the recession of 2019 already, it is feared that once the lockdown is lifted many will struggle to remain in business.
Several of the larger craft brewers are glad that they did not have to lay off any staff and could send their workers home with a full wage. How April will pan out is anybody's guess. The lockdown is to last until 17 April. For the time being, craft brewers cannot sell any beer, not even via their web shops.
Many of South Africa's 200+ craft brewers, whose combined market share is still only 1 percent even after years of trying, are facing a grim future.
Economy in a funk
The South African economy ended 2019 mired in recession. After two quarters of contraction (the marker for recession), it only grew 0.2 percent last year, its worst showing since the global financial crisis of 2008/2009, when it shrank 1.5 percent.
This was also far below the country's annual rate of population increase. South Africa's population has risen by an average of over 1.3 percent annually since 2015, to reach 59 million people in 2019.
Commentators say that things have not been this bleak since 2009, and now the coronavirus has started taking its toll. All this piles extra pressure on President Cyril Ramaphosa, a former SABMiller board member, whose pledge of a "new dawn" for the corruption-battered economy has flagged since he became president two years ago, the Financial Times (FT) newspaper points out.
Power cuts and blackouts
It hasn't helped that his plans to reform Eskom, the state-owned power monopoly, have been met with resistance by the ruling ANC. Per the FT, Eskom experienced its worst crisis in December 2019 when several ageing plants broke down. The resulting blackouts left mines, factories and shopping centres without power for hours at a time.
To cut the country's deficit, the government hiked personal taxes and alcohol excise last year, denting incomes and spending on beer. If this wasn't bad enough for craft brewers, AB-InBev also took the decision to make its big seller Carling Black Label Lager more affordable.
Because of their higher production costs, a domestic craft beer can easily cost twice as much as a commercial lager or more. Most craft breweries produce less than 1000 litres per batch, but even with such modest volumes, many are running at capacities of around 50 percent, not least since they have found it an uphill struggle to secure distribution and taps.
Hurried lockdown measures
Many think that the president's decision to introduce a lockdown was hurried and not thought out. It is probably easier to organise a lockdown in China, Singapore and Germany than in South Africa, where millions live in townships, with 12 sqm houses sleeping seven people.
How to keep all these people indoors for three weeks while controlling the exodus of migrant workers, is an issue that can only be solved by the police and the army. The UK's Guardian newspaper reports that police and soldiers have fired rubber bullets at hundreds of shoppers outside a supermarket in Johannesburg to enforce the lockdown.
Making matters worse is that the flow of Carling Black label into the townships has been stopped and the purchase of cigarettes prohibited. The latter has triggered a lucrative illicit trade in fags.
Many observers worry that the lockdown, even when it is revoked, will turn into an unmitigated disaster for the whole country and its craft breweries.
Read more: Breweries and wineries under lockdown in South Africa