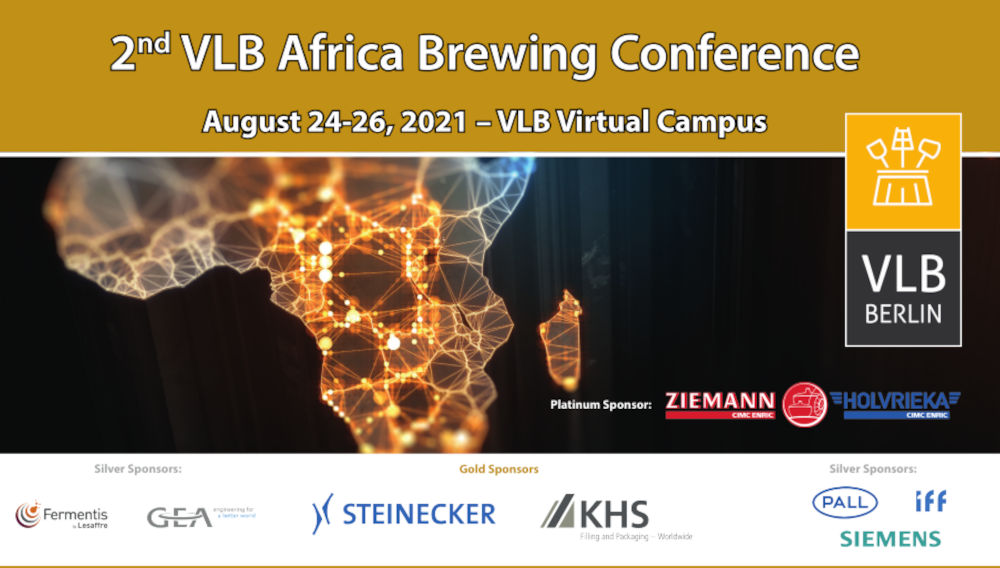 01 October 2021
The VLB hosted the Who's Who of the African Brewing Industry
After the first major VLB Africa Brewing Conference in Ethiopia in 2019, the continuation of this series of events was on the agenda mid August. Due to the pandemic though, the conference took place as an online event.
For three days, a total of 21 lectures dealt with all kinds of topics related to beer production. One focus was on the use of alternative raw materials such as cassava (manioc) and the challenges for brewing technology resulting from those alternative raw materials.
Jacques Oliver, Senior Analyst at Euromonitor International, outlined the market situation for beer in Africa during the (post) Covid period. The corona virus had massive effects on all categories of alcoholic beverages in many African countries. In the sub-Saharan region, the declines due to lockdowns and import and export restrictions are estimated at 10%.
Market changes
Lager beers and dark beers are the preferred types of beer in Africa. In addition – especially during the pandemic – non-alcoholic beers have established themselves in the markets and are enjoying growing popularity.
As in other regions of the world, beverage sales especially in the gastronomy suffered enormously. In contrast, sales through retailers increased. In particular, brands in the entry-level price segment have benefited from these developments.
The situation was particularly drastic in South Africa, the country with by far the largest beer production in the African continent. There, the sale of alcoholic beverages was completely banned for a period of five months – some of the restrictions still apply today. Correspondingly, the brewery and gastronomy sector suffered strongly. A timely recovery is difficult, according to the assessment of Euromonitor. Only non-alcoholic beers were able to benefit from this development and more than doubled their sales in South Africa in 2020. Euromonitor sees the establishment of online delivery services as another trend that has benefited from the pandemic. There are already successful start-ups in Kenya.
Conclusion
Overall, the market analysts evaluating the African beer market expect a moderate recovery of 3,5 % annually until 2025. The decisive factor is whether the large beverage companies will withdraw from markets or prioritize rebuilding. The trend towards inexpensive consumption will continue and the sector of alcohol-free beers will continue to grow, according to Euromonitor's cautiously optimistic forecast for Africa.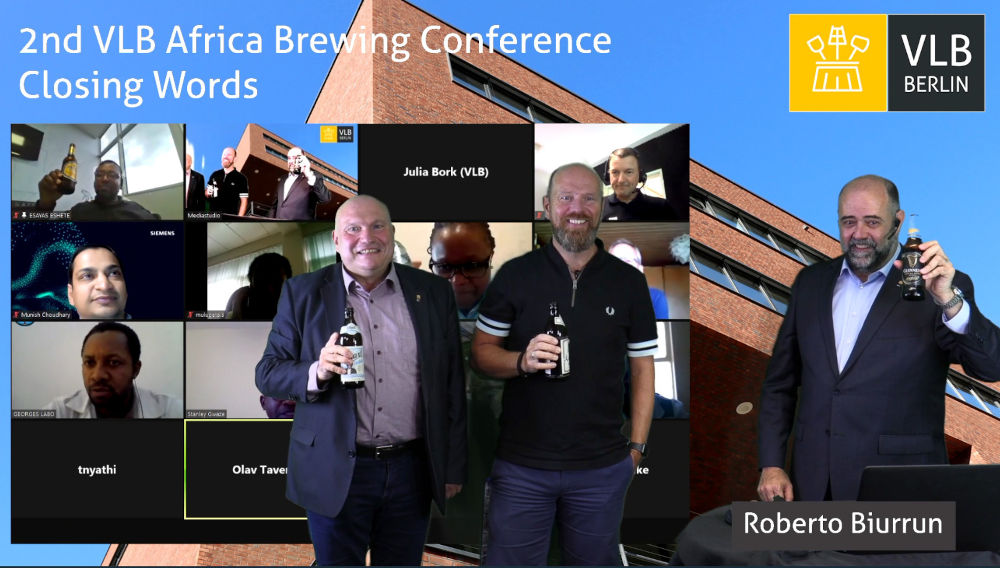 The online conference was accompanied by a virtual trade exhibition in which numerous suppliers and media partners presented themselves. In addition, there were opportunities for networking throughout the event. After the last conference day, event host Roberto Biurrun said goodbye to around 150 participants, expressing his hope that the next VLB Africa Brewing Conference will take place as a face-to-face event.