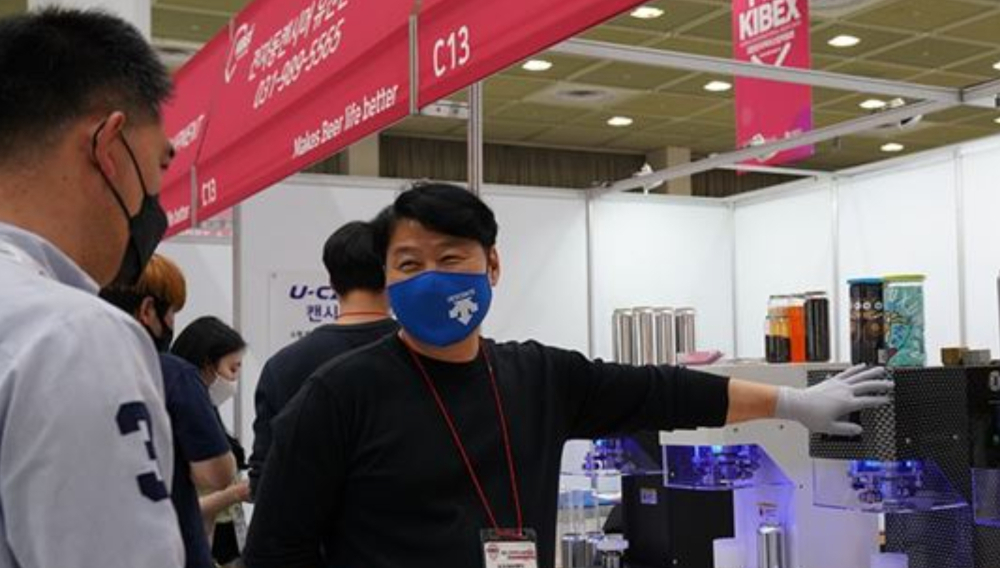 21 January 2022
Korean beer trade show Kibex to take place in March
Korean trade fair | The 4th Korea International Beer Expo, Kibex 2022, will be held at COEX C Hall in Samseong-dong, Seoul, for three days from 31 March to 2 April 2022.
Kibex is the only beer industry specialized trade show in Korea where you can meet all businesses in the industrial value chains, from beer ingredients and brewing equipment companies to breweries, importers/wholesalers, franchises, and service/education/media companies in one place. It is co-hosted by Beer Post, a beer content company, and GMEG, an exhibition and convention company specializing in beer and spirits industry, and is supported by the Ministry of Trade, Industry and Energy and the Korea Craft Brewers Association.
Kibex 2021, held in May 2021, was evaluated to have solidified its position as an industrial exhibition that actually contributes to the beer business. A total of 9,638 participants, an increase of more than 30 % compared to the previous year, visited the exhibition hall while 130 companies from 6 countries set up 160 exhibition booths and displayed a variety of exhibitions. In particular, the proportion of buyers among the total number of visitors increased from 41 % in 2019 to 60 % in 2021, and buyers' interest was at an all-time high, with more than twice as many buyers registering in advance compared to the previous year.
Craft brewing
Recently, the craft beer industry is experiencing extreme polarization. Some breweries that can afford to supply canned beer to convenience stores have grown two to three times a year, but about 150 other breweries have their sales channels blocked and opportunities to directly contact consumers are limited.
Kibex 2022, which is held under such circumstances, is expected to play a role as the only window for the beer industry to meet directly with consumers and business officials to promote and find ways to cooperate with new partners. The size of the booth is expected to more than double compared to the last event as companies thirsty for publicity and business opportunities have decided to participate one after another.
As business meeting schedules between domestic breweries and more than 30 overseas companies including US, Canada, Germany, Hong Kong, Singapore, and Thailand have been confirmed, it is expected to be of great help in pioneering global markets for the beer industry.
Retail tech
At Kibex 2022, not only beer but also other alcoholic beverages and beverage companies such as premium traditional liquor, natural wines, craft spirits and beverages will participate in the exhibition. It is a field where the liquor and beverage industry can create synergies as they seek cooperation with other fields across borders.
Retail tech companies that can be adopted by major participating companies and buyers to improve productivity and efficiency are also located in the exhibition hall. Retail tech is a retail business-related technology combined with information and communication technology (ICT). Currently, the most popular technologies such as unmanned store systems, customer behavior analysis systems, and robot serving technologies will be showcased at Kibex 2022.
International event
In particular, at this year's event, Bob Pease, chairman of the Brewers Association of the U.S., the world's largest craft beer market, will deliver a keynote speech at the conference. As he is visiting Korea for the first time this time, he is expected to introduce the history of the American craft beer industry and deliver insight into industrial development know-how.
This exhibition is expanding its influence as a global event, with Fermentis, a global yeast company, as its main sponsor.
Various events are also held, such as the revival of the Korea International Beer Conference(KIBCON), which was not held last year. The organizer said, "Kibex 2022 will be an opportunity to get answers about what the beer industry should prepare and promote now that COVID-19 has become a daily life."
For more information on participation and booking visit www.beerexpo.kr.