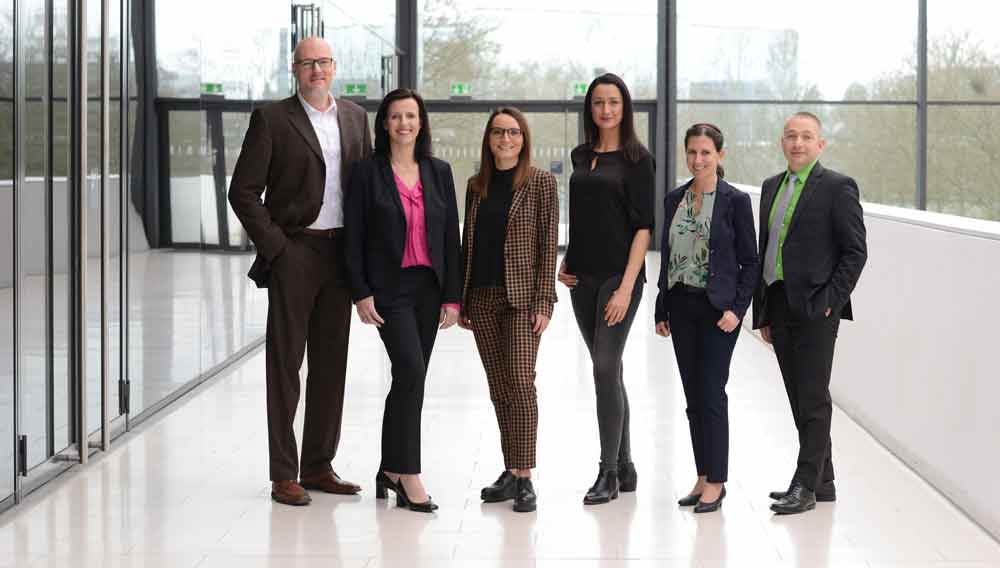 10 August 2021
What's the BrauBeviale team planning?
Round tables | When in February the news that drinktec was to be postponed until 2022 hit home, the industry's first reaction was "And what about BrauBeviale?" We speak to Andrea Kalrait, executive director of BrauBeviale, about this difficult situation and find out which solution she and her BrauBeviale team are working on together with exhibitors.
What was your first thought when you heard that drinktec had been postponed?
Andrea Kalrait: To be honest, I didn't exactly shout "hooray". The industry's having a really challenging time at the moment. Postponing drinktec isn't helping to soothe nerves in the current situation.
Postponing the fair has really shaken up the beverage industry's exhibition calendar. How are you coping at NürnbergMesse?
Kalrait: We were all able to appreciate that Messe München and the VDMA questioned holding a leading world trade fair with 70 % of visitors from overseas in 2021. From the organisers' point of view, it's perfectly understandable that they decided to postpone the show.
Our colleagues in Munich informed us of their intention in advance. It's now our job to find a suitable way forward and work out suitable formats for the sector together with the industry and our ideal supporting body, Private Brauereien Bayern.
Some people in the industry are asking whether a combined event wouldn't be the solution. What do you say to this?
Kalrait: Yes, we've been asked this too. But it's all about the respective brand essence here. We more or less service the same industry but have different characteristics and brand values.
We're now specifically asking ourselves, what does the industry need? What can we as NürnbergMesse do for the beverage sector? For many years our customers have been telling us that BrauBeviale is very important for them. Our first idea was thus to talk to our customers directly and find out what they need and what we can offer.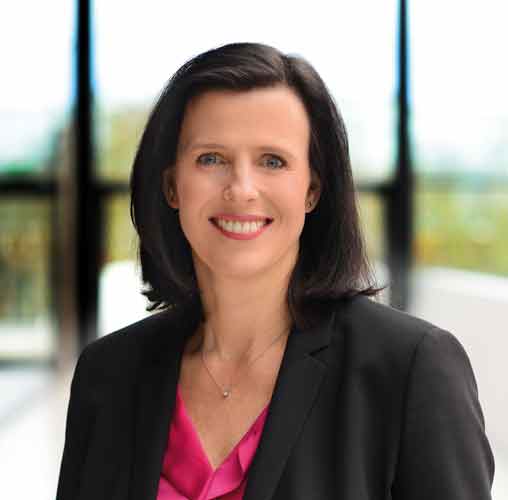 Sadly, we don't yet know which challenges the coming months will present us with. I think we'll all have to be extremely flexible in order to come out of this difficult phase as best we can. As the BrauBeviale team, we're just as flexible, especially as regards the needs of the industry and what we can offer in the current circumstances.
This brings us to your round tables. As one round table participant said at the beginning of April, "No other trade fair organiser has made the effort to offer exhibitors a format for discussion like this." What is this format and how did the idea arise?
Kalrait: (Laughs) You get pretty inventive… My team and I asked ourselves how we could enter into dialog with our customers. Of course we could have contacted each exhibitor individually. But for us it was important to keep the process transparent and provide scope for discussion. This is why we came up with the idea of open video conference sessions. We then invited our exhibitors – both national and international – to join our virtual round tables between the end of March and the beginning of April.
Who took part in your round tables?
Kalrait: It was mostly SMEs who took us up on our offer because these are the companies BrauBeviale is also extremely relevant for. We address the market leaders differently through our advisory board.
I'm pleased that a number of our exhibitors used this opportunity to discuss things with us. Some participants were surprised that not more companies seized the chance to have a say in matters; some companies even had two delegates take part to this end. I found it very positive that discussions were indeed held at every round table and that we at least gained a feel for the mood in the industry through this.
How is the mood in the industry? What are exhibitors saying?
Kalrait: We must clearly say that the mood among exhibitors – as among the public at large – is rather mixed. The desire for a physical meeting was clearly expressed, yet with a varying degree of intensity depending on the circumstances of the individual. The ongoing difficult situation is still the cause of some uncertainty, however, and in some cases is also dampening people's optimism.
On the other hand, I'd like to point out that you can nevertheless also feel the creativity in many areas and sense the willingness to think differently, stray off the beaten track and explore new avenues.
How are you reacting to this feedback? What are your next steps?
Kalrait: The desire repeatedly voiced by our exhibitors for some kind of trade fair this year has indeed prompted us to start thinking about an exhibition format for the autumn of 2021. Those who took part in our round tables toyed with a back-to-the-roots approach. What the industry did clearly indicate to us was that a totally digital event is not what people want or believe to be useful.
So what are your exact plans? Will there possibly be a suitable event for the industry this year?
Kalrait: Yes. We're specifically planning a new industry event that will take place this year: Beviale Summit. It'll be held on November 9 and 10, 2021, in Nuremberg, Germany. Beviale Summit is a further module in our Beviale Family. It focuses on the personal exchange between and networking and further training of beverage experts. Its key component is the presentation and discussion of current and relevant topics for the industry. Notable speakers and experts from the sector and from business, science and society will contribute not just in the plenary sessions but also in forums and workshops. What's more, companies from the supplier industry, associations, event partners and sponsors will also introduce themselves in special lounges and be available for discussion. The motto of Beviale Summit is "from expert to expert". The pre-event on the evening before the trade fair and the European Beer Star 2021 award-winners' gala, Winners' Night, ceremoniously round off the industry summit.
In our talks with exhibitors, partners and visitors, time and again people have told us just how important face-to-face meetings are. We therefore aim to give the sector the chance to exchange views and ideas this year in the form of Beviale Summit – a platform where people can name and illuminate the challenges that affect us all and find solutions to these together. Of course, the number of participants will be limited – we can welcome around 500, plus about 50 companies and sponsors to the summit – and everything will be organised according to the strict hygiene regulations currently in place to make this a plannable and successful event for all involved.
Owing to the limited capacity, we can only offer Beviale Summit in German this time around, with this year's focus on beer and brewing. Among the topics under discussion at the Beviale Summit forums and workshops are the future of brewing technology and energy and sustainability in technology, processes and raw materials. There's also room for the proven EXPORT FORUM German Beverages. A Young Talents Summit has been created for the next generation. Incidentally, the central keynote speaker is Dr. David Bosshart from the Gottlieb Duttweiler Institute in Zürich, Switzerland, who will be giving a talk entitled "Living with the virus – venturing into the new world of manufacturers, customers and retailers". The other speakers and discussions in the plenary sessions will also address the urgent questions posed by the mid-tier sector plus various current economic, scientific and social issues.
In this context, what will change on the myBeviale platform launched last year?
Kalrait: The platform was setup from scratch last year in record time. There's of course still plenty of need for development. At the moment, we're working very hard on a number of technical and conceptional aspects and elements of myBeviale.com to perfectly tailor these to the industry.
Our aim here is most definitely not to provide a digital version of a trade fair. The entire team is instead concentrating on the idea of bringing people together. As with our worldwide Beviale Family events, with myBeviale.com we want to provide the beverage industry with a digital platform where people can network and exchange views, one that provides inspiration and fresh impetus.
If optimum use of the platform is made on all sides, you can use it to prepare for the trade fair and also follow it up here, for example by networking with customers or contacts prior to the show, advertising your own events, making appointments or clarifying queries. myBeviale.com aims to give 'old hands' in the industry added value but also make it easier for novice exhibitors to make contact.
We thus see our platform as a supplementary service and not as a substitute. If we manage to unite the industry on myBeviale, then this is the most targeted and purposeful tool you can have.