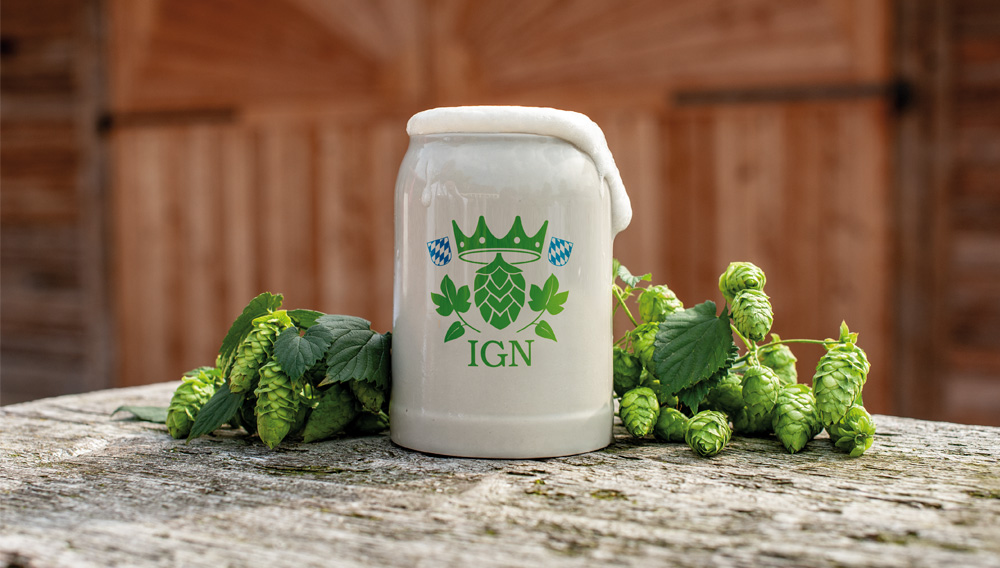 ADVERTORIAL
08 October 2021
Best hops for best beer!
We supply breweries around the world with quality hops directly from the producer! For more than 30 years the "Interessengemeinschaft Qualitätshopfen Niederlauterbach" has been a reliable partner in the brewing industry. Our company is located in Niederlauterbach in the heart of the Hallertau in Germany.
We see ourselves as a transparent link between hop-growers and breweries, with personal contact and trust on both sides having top priority. Together we stand up for a unique hop quality, therefore we act according to the principle – to produce high quality hops for the brewing industry in a joint, environmentally friendly and future-oriented way. Because only by using high-quality raw materials our brewer customers can guarantee a constant and good beer quality. Our customers have the possibility to choose their hops from a selection of hop qualities. The representatives of the respective breweries from Germany and abroad visit us in Niederlauterbach to select the hop lot that suits them best. Our IGN sample room creates excellent conditions for this. Often the hop boniting is combined with a visit to our hop growers to get a better understanding of the origin of the product. In this way the direct contact between brewery and hop-grower is established and strengthened.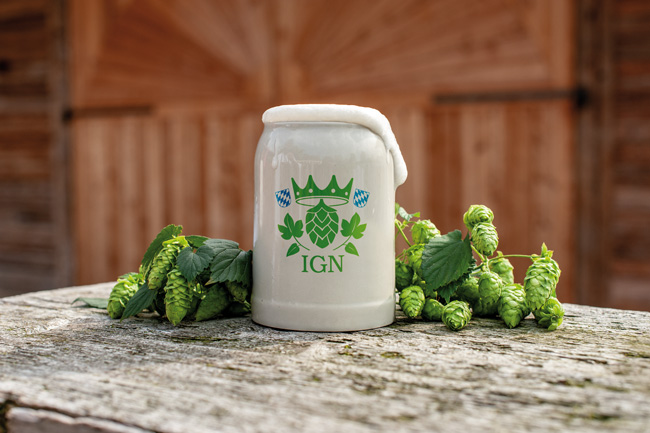 Our hop products are available as pure, unprocessed natural product, packed in RB60 or Vacupacks. They are also available in pressed form as pellets type 90 or alphastandardized as pellets type 45 and as CO2 hop extract. After consultation, all our hop products can also be obtained from neutrally controlled contract cultivation ("KVA" hops). Our selection of hop varieties covers all German noble and fine aroma hops, bitter hops and the Hüll aroma hops.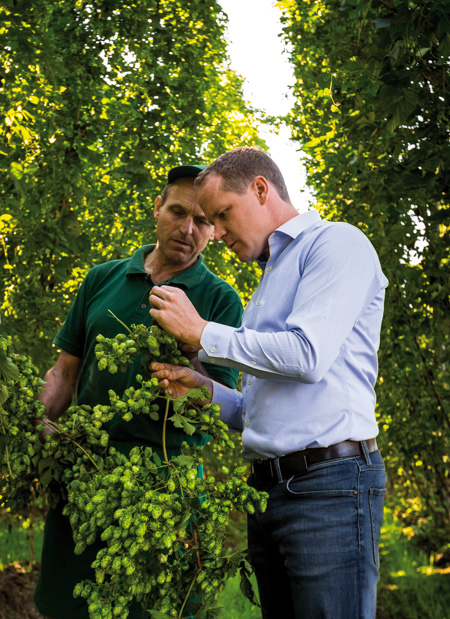 "We put hops in the center. Together we bear responsibility!" Quality, reliability and trust are the basis for a successful cooperation. Our competent IGN team and our IGN hop-growers form the basis for us to constantly meet the demands of this attractive task.
If you have any questions about hops, please do not hesitate to contact us at any time.
IGN Hopfenvermarktungs- und Vertriebs-GmbH
Geisenfelder Str. 4
85283 Wolnzach-Niederlauterbach/DE
Phone: +49 (0) 8442 / 96 20 3-0
Email:
www.ign-hopfen.de
Keywords
Source
BRAUWELT International 2021