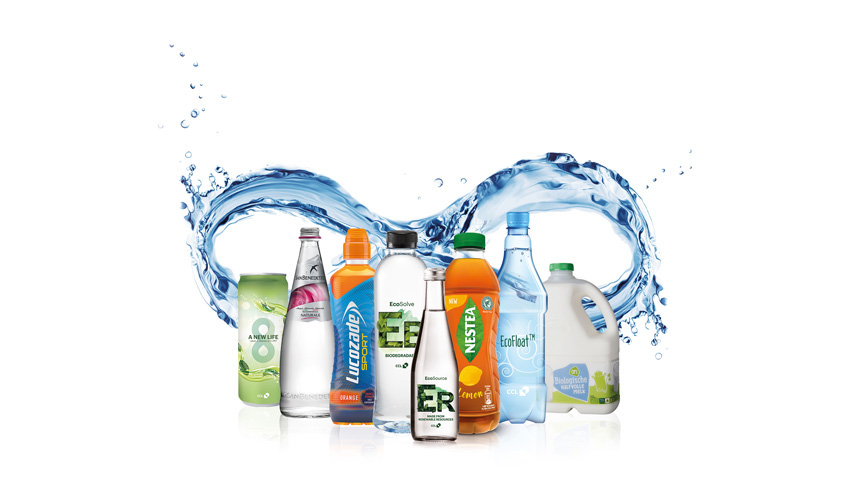 ADVERTORIAL
16 October 2020
Making Labelling More Sustainable
Over the past years design optimisations, new-to-market label constructions as well as functional and promotional solutions have helped create trend-setting brand images. By modernising their brand identity beverage companies see increased sales, acknowledging that visual identity is a decisive factor for success at the point of sale.
Pressure sensitive labels and 360° decorative sleeves offer original and powerful ways to attract new consumers across all demographic segments. CCL Label has developed solutions for all decoration types that not only support brands to reach their sustainability goals but also transport the brand message in a powerful way.
Thanks to the strong R&D focus CCL's engineers continue to revolutionise the world of packaging and decoration. Numerous innovations and industry-firsts were developed in in-house laboratories.
Designed for Recycling & A Greener Future
Sustainable solutions like WashOff, Eco-Stream and EcoFloat help customers improve the eco friendliness of their packaging. Today companies worldwide from all industries, such as soft drink, water and beer are using WashOff labels to support the circulation process of their returnable glass bottles.
The patented CCL WashOff technology makes sure the decoration is removed from the container inside the bottle washer. This removal process is completely contamination free which minimises water consumption. Thanks to the shrinkage of the labels their extraction from the washer is much easier compared to the handling of paper pulp left behind by wet-glue labels.
EcoStream and EcoFloat are decoration solutions with sophisticated constructions using low density material. The PET of the bottles can be separated easily thanks to the sink-float technology while PET flakes and washing bath are safe from contamination and decolourisation making the technologies ideal solutions for bottle-to-bottle recycling.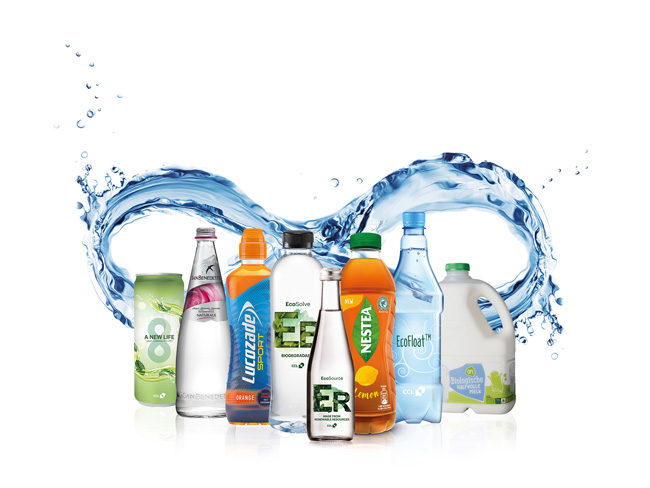 Reuse or Recycle
CCL Label supports the current trend of food and beverage companies to include more recycled plastic materials in their packaging by offering labels, sleeves and release liners with recycled content.
Thanks to the sophisticated chemical recycling process the post-consumer recycled plastic from PET bottles is of highest quality and safe to use on food and beverage packaging. The functionality and performance of the labels and sleeves with rPET share are not distinguishable from those made from virgin raw material.
The permanent self-adhesive labels based on PET are available with up to 70 % - 90 % recycled content from PCR. WashOff labels are currently available with 30 % rPET from PCR – even higher percentages of recycled materials are currently being tested for the future.
Medium shrink transparent PETG film for sleeves with approx. 30 % recycled material (post-industrial) is available as well. They guarantee excellent performance in steam and hot air applications and are suitable for gravure, flexo and rotary offset printing.
Investments in resource saving technologies and waste reducing processes are key at CCL Label's facilities worldwide. New label constructions that help reduce the environmental impact of their customers' products are developed and tested at in-house laboratories.